Featured Book Trailer: THE LAST SWORD MAKER by Brian Nelson
This featured book trailer is sponsored by Blackstone Publishing.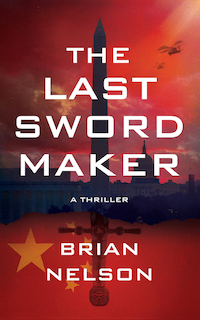 In the mountains of Tibet, a new weapon is being tested — a weapon that kills based on genetic traits. Two countries race to master this new technology. But what they unleash will change warfare forever. Publishers Weekly hails Brian Nelson's novel as "a gripping, frighteningly plausible techno-thriller." New York Times bestselling author Steve Berry offers up this praise: "The danger is unique, and the treachery vast, in this rapid-paced adventure that delivers in equal doses of amazing, yet possible. An intriguing tale that will leave you thinking."
Enter to win
a $100 Amazon gift card when you sign up for our sci-fi/fantasy newsletter!
Enter here
: