Featured Book Trailer: 100 FATHOMS BELOW by Steven L. Kent and Nicholas Kaufmann
This week's featured book trailer is sponsored by Blackstone Publishing.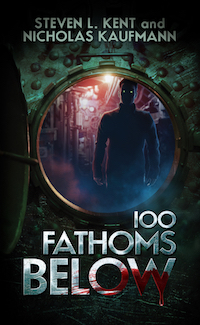 100 Fathoms Below by Steven L. Kent and Nicholas Kaufmann — A perfect Halloween horror novel read! Combining Tom Clancy's eye for international intrigue with Stephen King's sense of the macabre, 100 Fathoms Below takes readers into depths from which there is no escape. New York Times Bestselling author Jonathan Maberry had this to say: "Deliciously creepy and deeply unnerving…[A] killer of a book!"
We have 5 copies of 
the
Forbidden Hearts series
by Alisha Rai to give away to Book Riot readers!
Go here to enter for a chance to win
, or just click the image below. Good luck!