5 Amazing Books To Read To Celebrate Navratri: List List #324
The List List is sponsored by In the Night Wood by Dale Bailey, published by Houghton Mifflin Harcourt (HMH).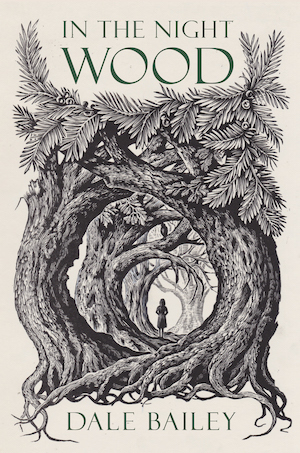 Welcome to Dale Bailey's In the Night Wood, where fairy tales are not just for kids. In this contemporary, spellbinding fantasy, the grieving biographer of a Victorian fantasist finds himself slipping inexorably into the supernatural world that consumed his subject. Bestselling author Karen Joy Fowler praises In the Night Wood claiming "Every story is a ghost story. But not every ghost story is as haunting as this one. Nor as luminously written, literate, absorbing, transporting, and all-around excellent. I couldn't put it down."
---
at PopSugar, Reading a Book by a Nigerian Author Changed My Life—Here Are 6 Others That Might Change Yours
at the Daily Beast, Looking For a Mentor? Try These 3 Books Instead
at Entertainment Weekly, 12 Of Our Favorite Thriller Writers On What You Need To Read This Season
at Off The Shelf, My 6 Favorite Literary Squads
at Buzzfeed, 15 Books For People Questioning The Idea of "Happily Ever After"
at Romper, 10 New Children's Books About Kickass Women That Are A Balm For Your Feminist Rage
at Insider, 16 Of The Best YA Audiobooks
at Bustle, These Fall 2018 Movies Show Women Writers Using Their Work To Escape Their Marginalized Positions In Society
at Boston.com, 20 Books That Local Experts Say You Should Read This Fall
at Wired, 25 Of Our All-Time Favorite Books
at Bookstr, 5 Amazing Books To Read To Celebrate Navratri
at Vulture, 13 Great Horror Books Written By Women
We're giving away a $50 gift card to the indie bookstore of your choice!
Enter here
.