14 of Your Favorite Everyday Criminal Stories
This Riot Recommendation asking for the best everyday criminal stories is sponsored by Alfred A. Knopf, publisher of Cherry by Nico Walker.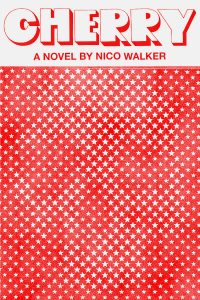 Hammered out on a typewriter, Cherry is a breakneck-paced debut novel about love, war, bank robberies, and heroin.
Cleveland, 2003. A young man falls hard in love and gets married—just before flunking out of school and joining the Army. But he's unprepared for the grisly reality that awaits him as an Army medic. When he returns from Iraq, his PTSD is profound, and the drugs on the street have changed. Hooked on heroin, desperate for a normal life, and running low on cash, he turns to the one thing he thinks he could be really good at—robbing banks.
---
Things that are not universally true about criminals:
-are masterminds
-have henchpeople
-stroke cats while plotting
Here are some of your recommendations for stories about everyday criminals!
The Misfortune of Marion Palm by Emily Culliton
Crime and Punishment by Fyodor Dostoevsky
The Merry Adventures of Robin Hood by Howard Pyle
The Goldfinch by Donna Tartt
The Little Old Lady Who Broke All the Rules by Catharina Ingelman-Sundberg
The Mars Room by Rachel Kushner
Catch Me If You Can by Frank W. Abagnale
The Hidden Keys by Andre Alexis
Ballad of the Whiskey Robber by Julian Rubinstein
If I Die Tonight by Alison Gaylin
Oliver Twist by Charles Dickens
A Double Life by Flynn Berry
The Lonely Witness by William Boyle
Addie Pray by Joe David Brown
By signing up you agree to our Terms of Service
We're giving away the
10 best mystery/thrillers of 2019
so far!
Go here to enter.