Featured Book Trailer: THIS IS HOW I SAVE MY LIFE by Amy B. Scher
This week's featured book trailer is sponsored by Amy B. Scher, author of This Is How I Save My Life.
Sometimes, you only find everything when you are willing to try anything …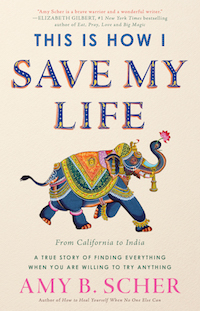 The true story of a fiery young woman's heartwarming and hilarious journey that takes her from near-death in California to a trip around the world in search of a cure for late-stage Lyme disease. Along the way, she discovers a world of cultural mayhem, radical medical treatment, an unexpected romance, and, most importantly, a piece of her life she never even knew she was missing. Praised by Vikas Swarup, New York Times bestselling author of Slumdog Millionaire as "an inspiring story that will change the way you look at life."
Enter to win
$250 to spend at Barnes and Noble!