Your Guide to Scoring All the Bookish Goodies at Target
We all know the Internet is chock full of fabulous bookish goodies to rep your nerdiness with. But when you can get your bookish goodies at Target, right along with your shampoo and your cat food? Well, that's a whole other thing! One-stop shopping is lovely, and Target is giving us all the goods this fall. I took it upon myself to head to Target and find out exactly what we were working with. A word of advice:  browse in store, but also check out Target's website. There are lots of things on the site that I didn't even find at my Target, and vice versa. I've linked back to Target's website when available, but sadly, not all of the items I found were online. And don't forget to check end caps! Those beautiful shelves are full of bookish goodies you never knew you needed! So now, here is my report from the field, the bookish goodies at Target.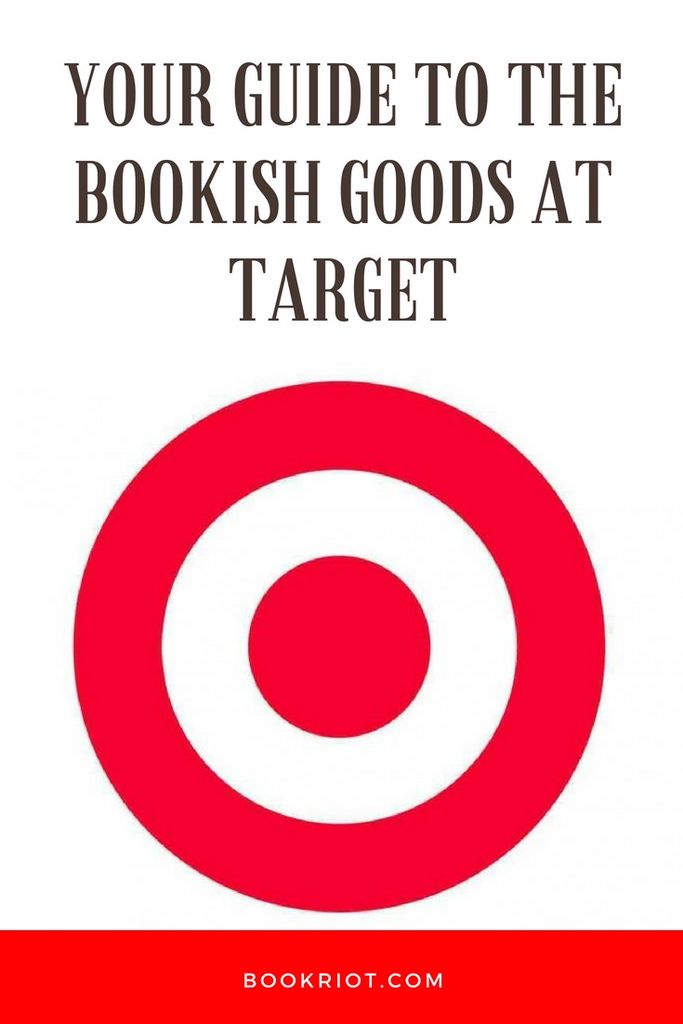 harry potter rules all
Spoiler alert:  there's a lot of Harry Potter out there. A lot, a lot. But since we are all just waiting for our Hogwarts letter, I think we're all okay with that. So let's get down to that first.
For the Babies…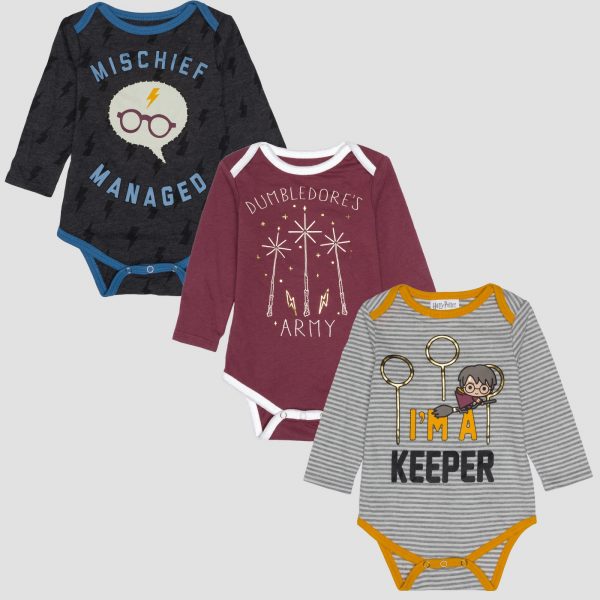 Is anyone having a baby so I can have an excuse to buy these Harry Potter onesies?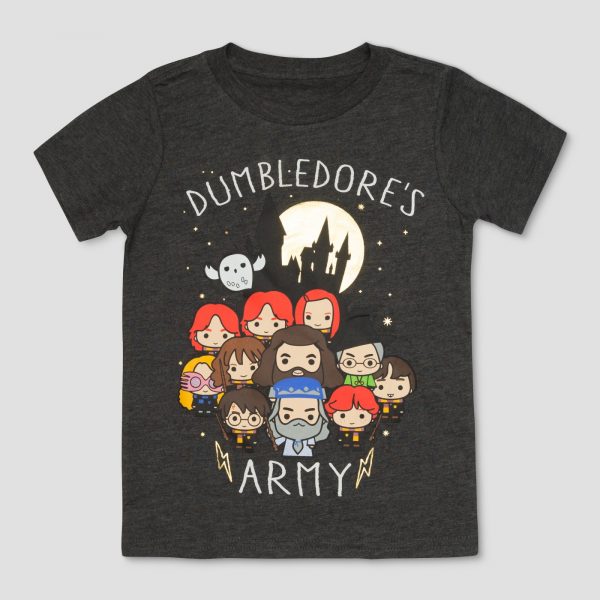 Excuse me while I buy all of these shirts for my son.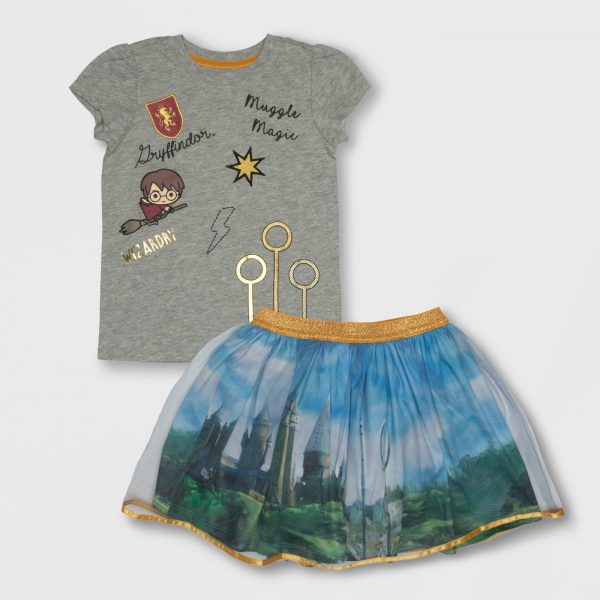 I find it deeply offensive that they don't make this shirt and ballet skirt in my size.
These are listed as boys' slippers, but I'd say they're for any pint-sized wizard in your life.
Not all wizards are kiddos. Gentlemen, your pajamas.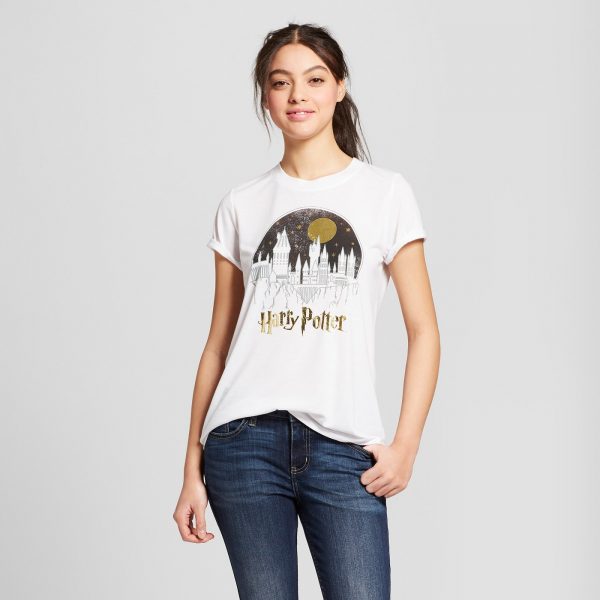 At my Target, this shirt was on clearance for about $8. So get on out there!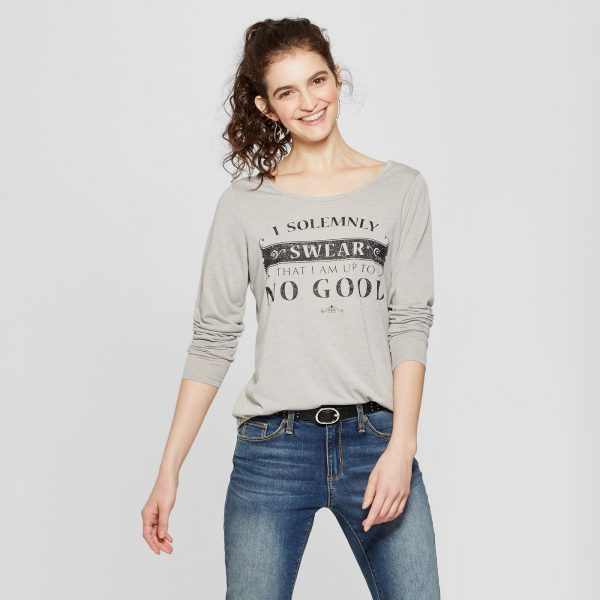 Check out the back detail on this shirt, too!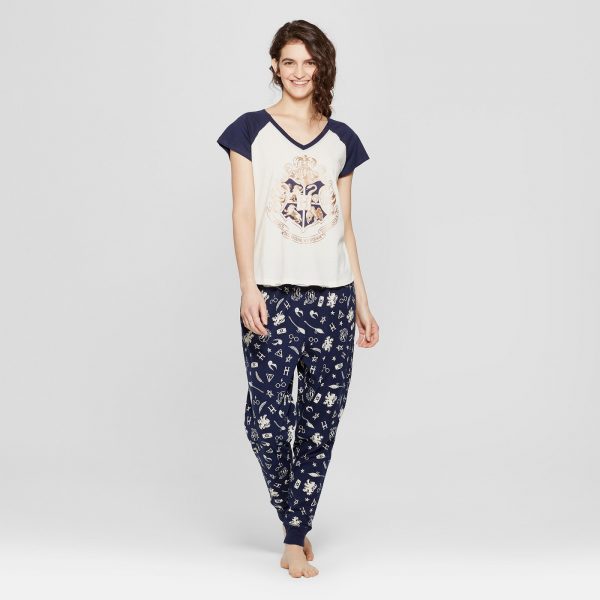 Pajamas for everyone!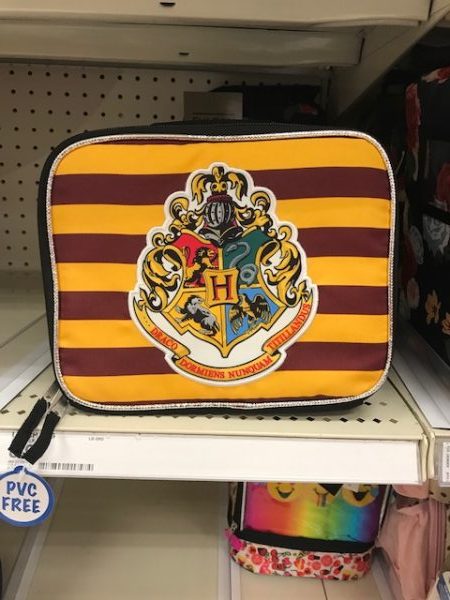 One does not just wear Harry Potter gear. One may also carry a sandwich in it.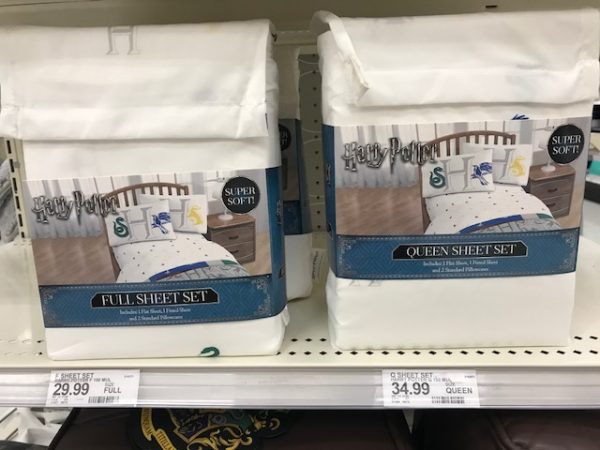 Or sleep on it. (And yes, they're quite soft!)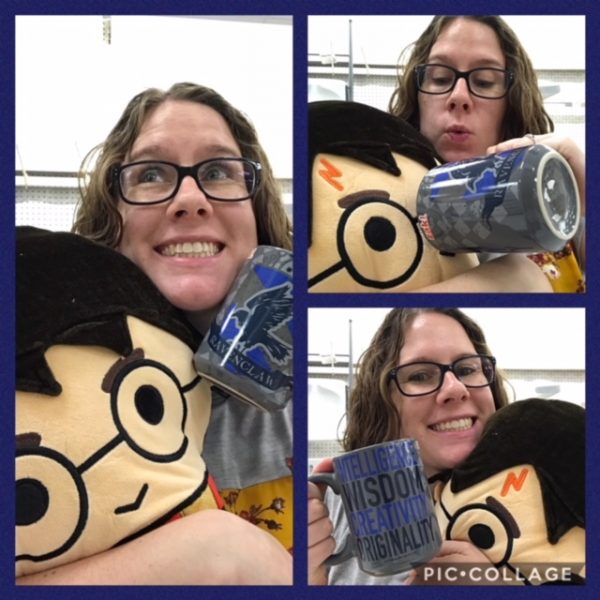 Or snuggle with it! While drinking coffee!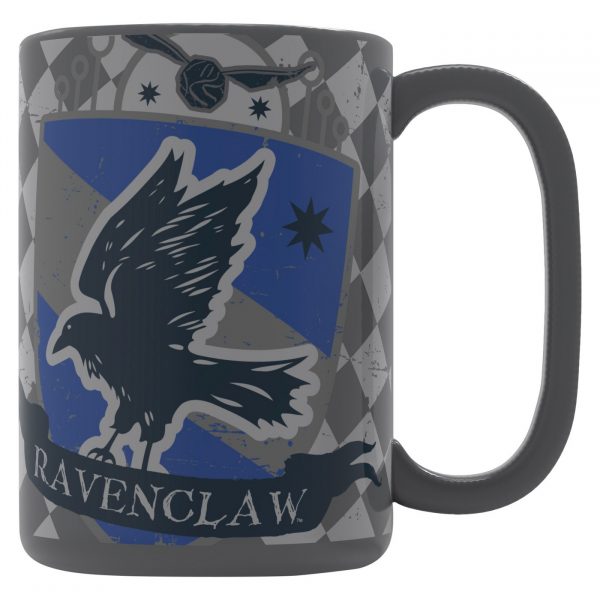 I want to take a moment with these mugs. If you've been sorted, you can rep your particular house with the house crest and some of the characteristics of the house.
It's time to leave hogwarts
I know. It's always sad. But look!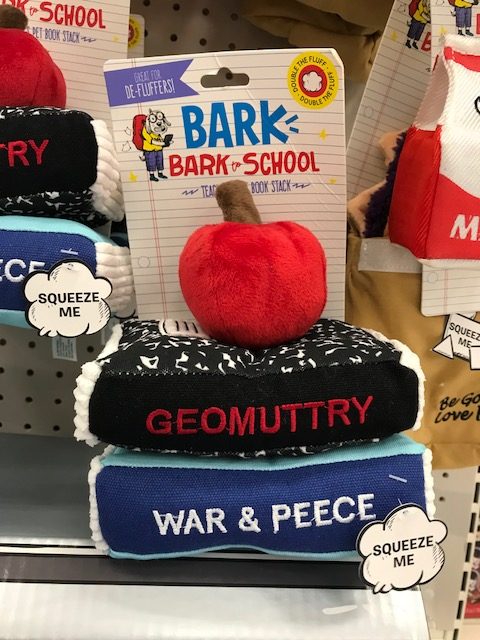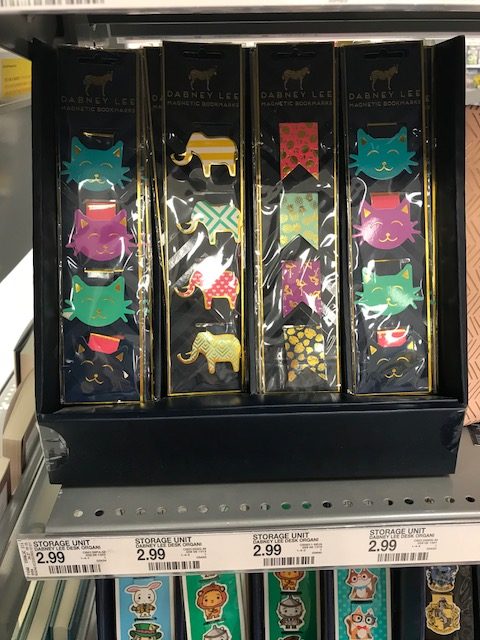 And fun bookmarks!
The Joanna Gaines Collection brings us these adorable notecards.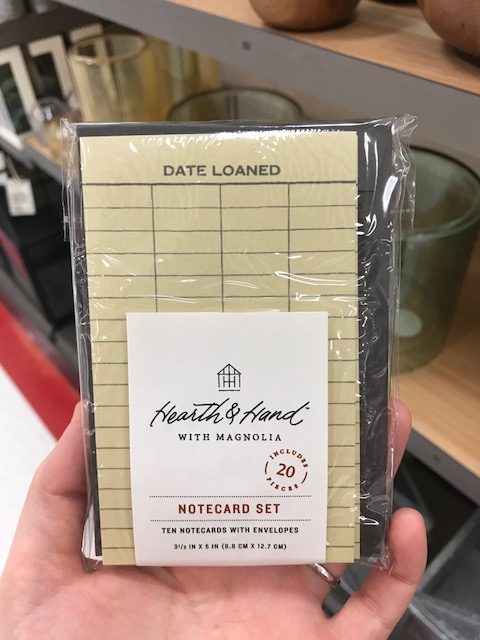 And these too.
The only bookends we need in our lives are the ones shaped like cheeseburgers.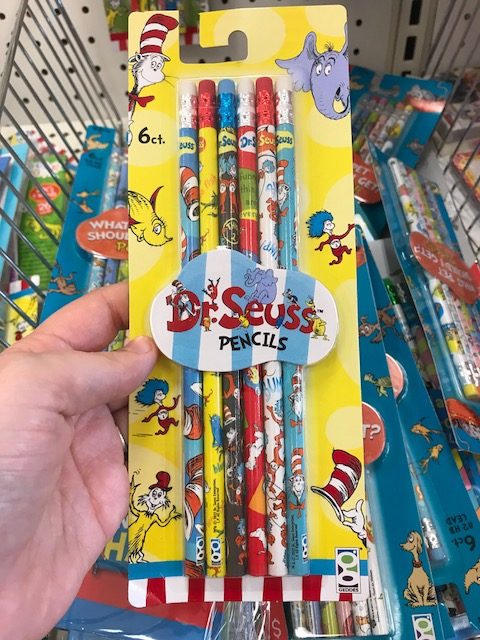 And in the dollar section, Dr. Seuss Pencils!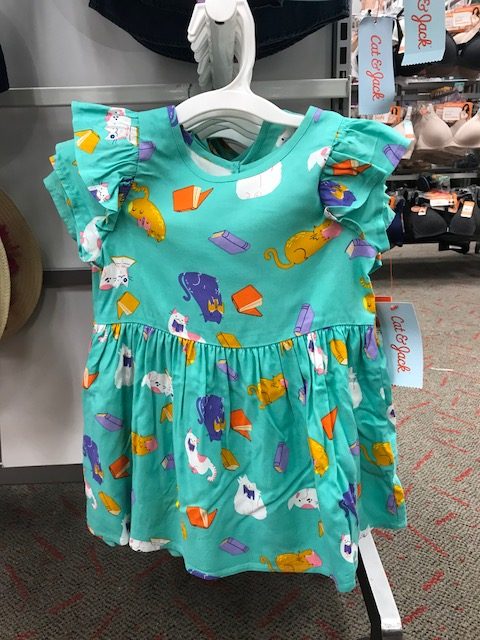 While they may not be Harry Potter, there's plenty of non-franchise bookish wear for your little ones, too. Like this dress with books and cats! Why is it not in adult sizes? We may never know.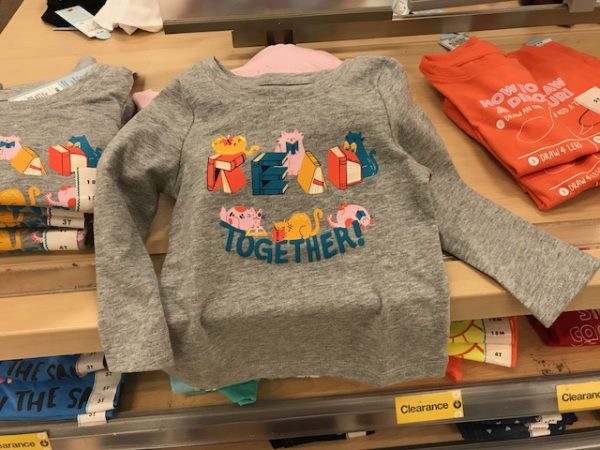 And for the little bookworm in your life, cats reading. Or…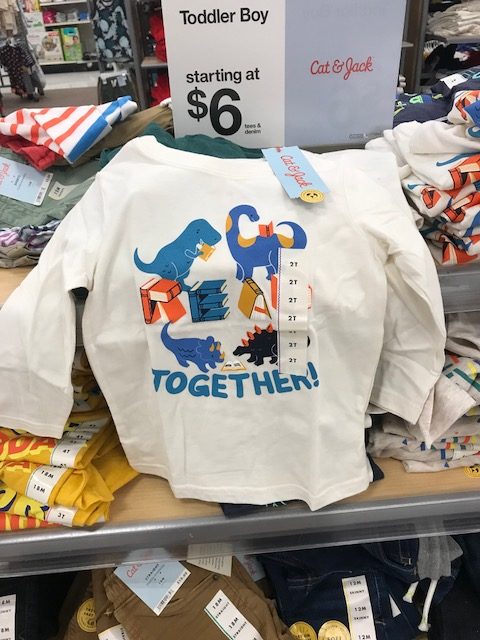 So whether it's clothes for your kids, or a lunch bag for yourself, or some new sheets and a throw pillow, there are plenty of bookish goodies at Target for you to choose from. And I've only scratched the surface. There are Game of Thrones socks, Marvel comics shirts, and more. So get out there, get your goodies, and represent, fellow book nerds!