11 Lovely Jane Austen Pins for the Most Ardent Janeites
Have you ever thought to yourself, "Gosh, I could really use a few Jane Austen pins to jazz up my look?" Well, I've got good news. You're in the right place. (Aren't you glad I didn't start with "It is a truth universally acknowledged, that a person in possession of a few extra bucks, must be in want of some sick Jane Austen pins"? Well, I guess I just did.)
In any case, we're here to help you with all your Jane Austen pin needs. Read on to find some great accessories for your bonnet (or, you know, denim jacket. Whatever.).
"I have lost my heart, but not my self-control." —Emma
When it comes to cute Jane Austen pins, I've lost my self-control.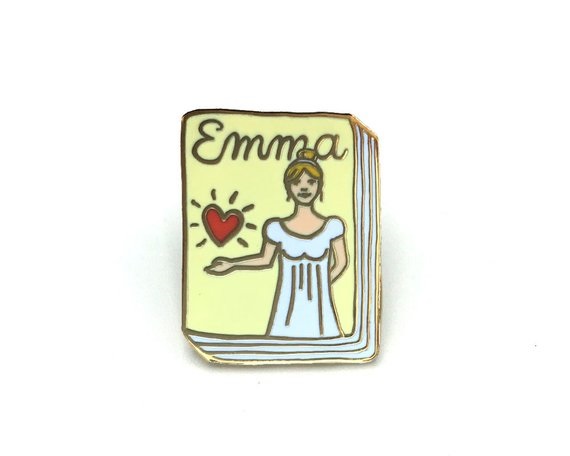 "I must learn to be content with being happier than I deserve." —Pride and Prejudice
A few of these adorbs Jane Austen pins would make me happier than I deserve, I suspect.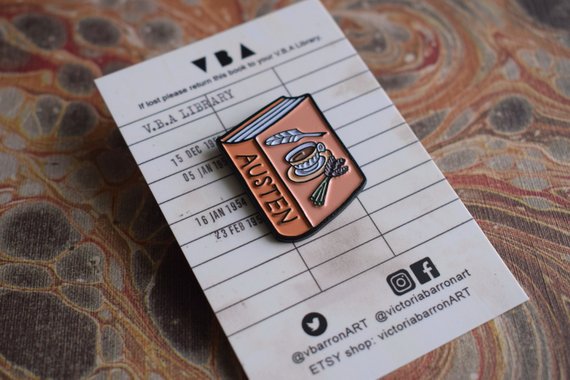 Jane Austen Book Enamel Pin by victoriabarronART
"My courage always rises at every attempt to intimidate me." – Pride and Prejudice
Wallet, have a little courage.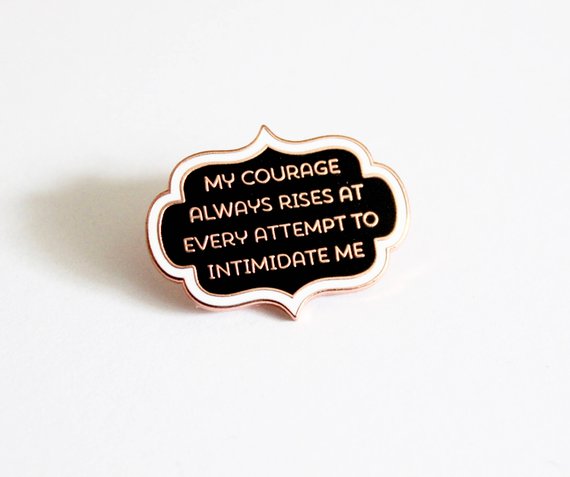 Courage Rises Jane Austen Pride and Prejudice Pin by TheSilverSpider
"If a book is well written, I always find it too short." —Catharine, or The Bower
Same, girl. Same.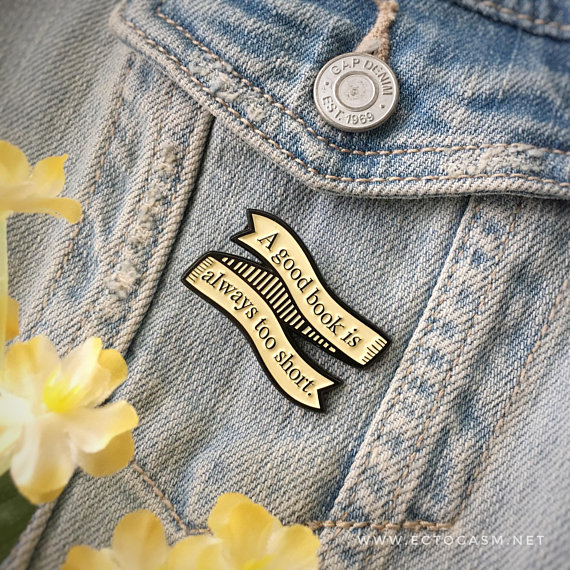 Jane Austen Quote Enamel Pin by Ectogasm*
*Inspired by a Jane Austen quote. Don't @ me.
"Beware how you give your heart." —Northanger Abbey
Every. Single. One. Of These. Pins. Have. My. Heart.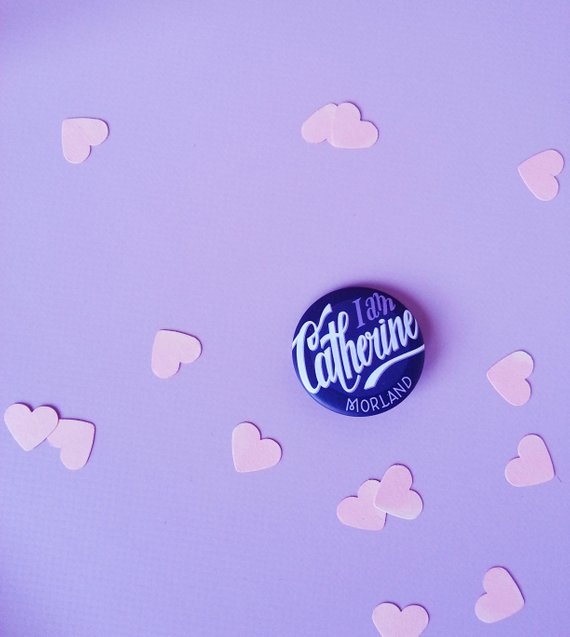 I Am Catherine Morland Pin by PemberleyPond
"I do not want people to be very agreeable, as it saves me the trouble of liking them a great deal." —Jane Austen's Letters
Jane Austen just gets me. Clearly I need her face on my lapel so that everyone knows.
Jane Austen and Books Enamel Pin Set by The Unemployed Philosophers Guild
"Obstinate, headstrong girl!" —Pride and Prejudice
Who among us isn't?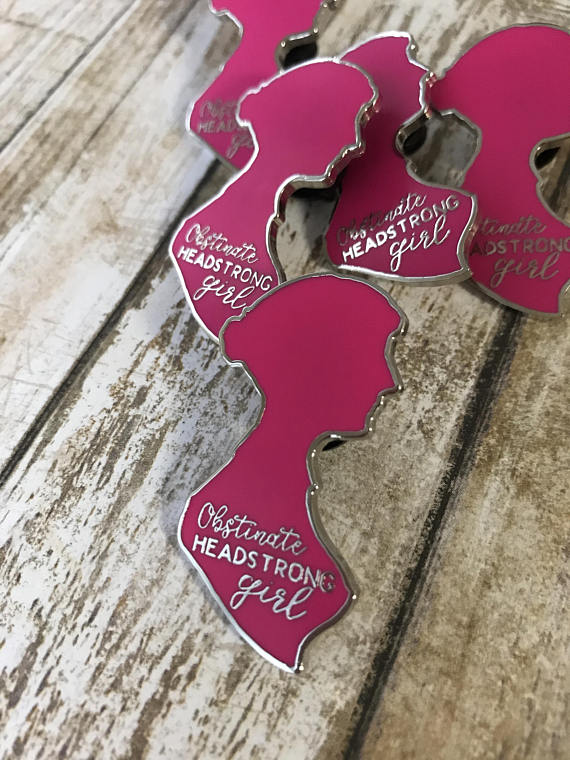 Obstinate Headstrong Girl Gift for Jane Austen Lover by BookwormMamaCo
"At that moment she felt that to be mistress of Pemberley might be something!" —Pride and Prejudice
Pemberley has a library, right?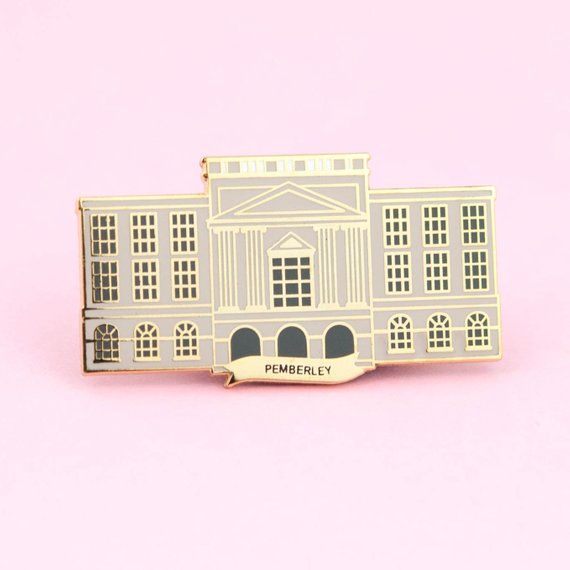 Pemberley Enamel Pin by thecleverclove
"Obstinate, headstrong girl!" —Pride and Prejudice
Clearly a fave.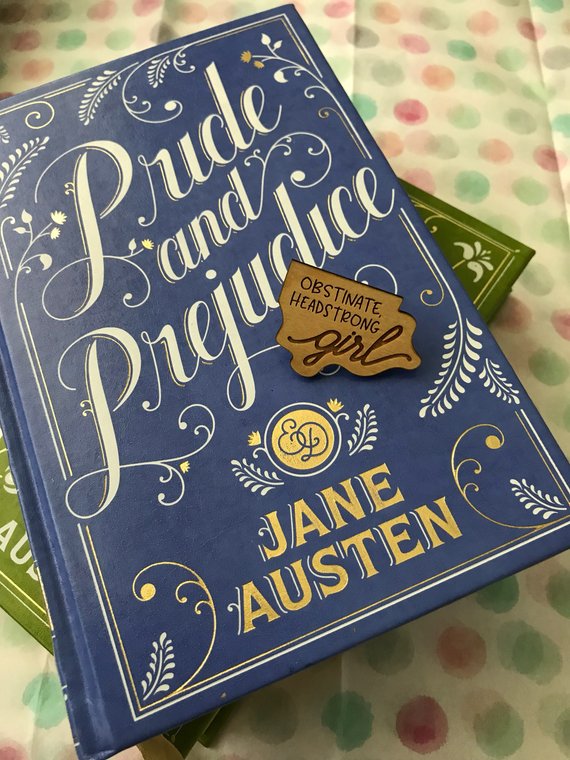 Obstinate Headstrong Girl Pin by NerdAlertCreatve
"She had a lively, playful disposition that delighted in anything ridiculous." —Pride and Prejudice
What better way to share your personality than a Jane Austen pin?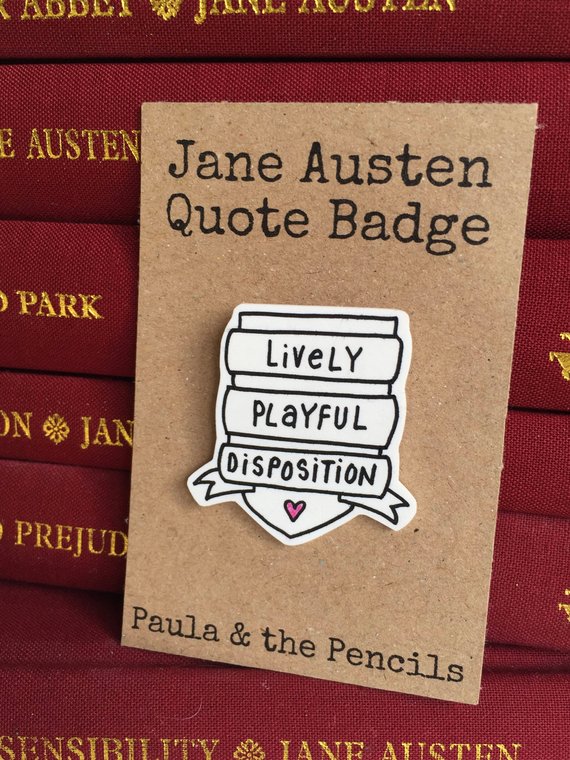 Jane Austen Quote Badge by PaulaAndThePencils
"A large income is the best recipe for happiness I ever heard of." —Mansfield Park
Money can't buy happiness, but it can buy books and Jane Austen pins—basically the same thing.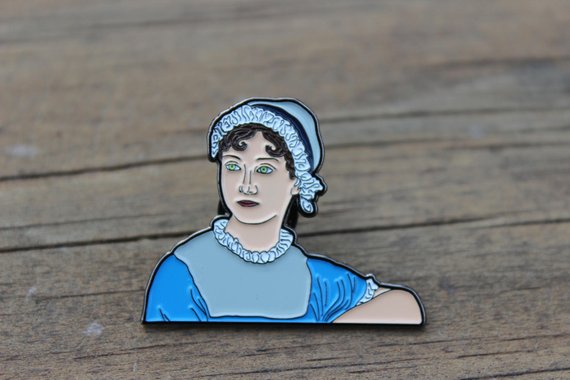 Jane Austen Soft Enamel Pin by CastleGateDesigns
Can't get enough Jane? Find out more about her reading habits, how to get started with her work, and which Austen character is your perfect match.
By signing up you agree to our Terms of Service
We have 5 copies of
The Library Book by Susan Orlean
to give away!
Go here to enter for a chance to win
, or just click the image below. Good luck!