50 Of Our Favorite Fiery Dragon Bookends
It's no secret that I love fantasy and dragons, so I had a blast compiling these 50 fiery dragon bookends for all the dragon-lovers out there, regardless of how much gold you've managed to hoard.
Just imagine your A Song of Ice and Fire series tucked between Daenerys Targaryen's dragon eggs, or your epic Dragonlance paperbacks framed by fighting red and blue dragons, or your Temeraire books displayed between two orb-wielding dragons. Or maybe you want some vintage Chinese brass dragons for your Where the Mountain Meets the Moon books, or a cute dragon knit for your How to Train A Dragon set. The possibilities are endless but one thing's for sure, these dragon bookends will fire up your shelving.
dragon bookends worth a Small Hoard of gold (Under $50)
Dragon Bookends Pattern (Knit), Free pattern on Lion Brand
Knight And Dragon Bookend Pair, £9.80 ($12.97) on Not on the High Street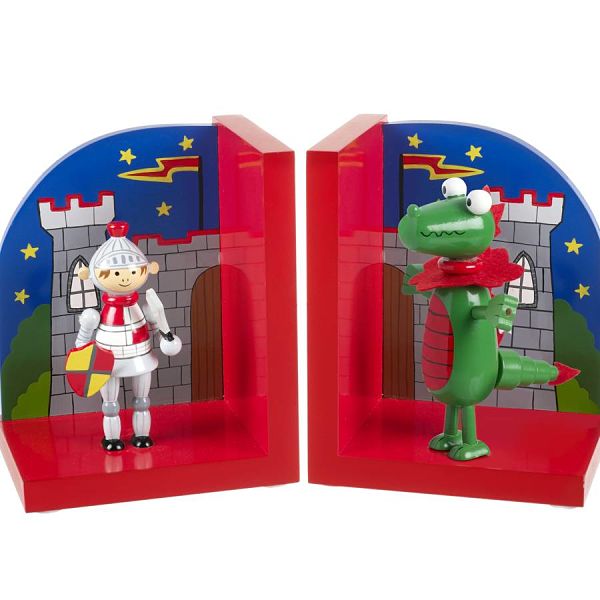 Dragon Head Bookends, $17 on Mercari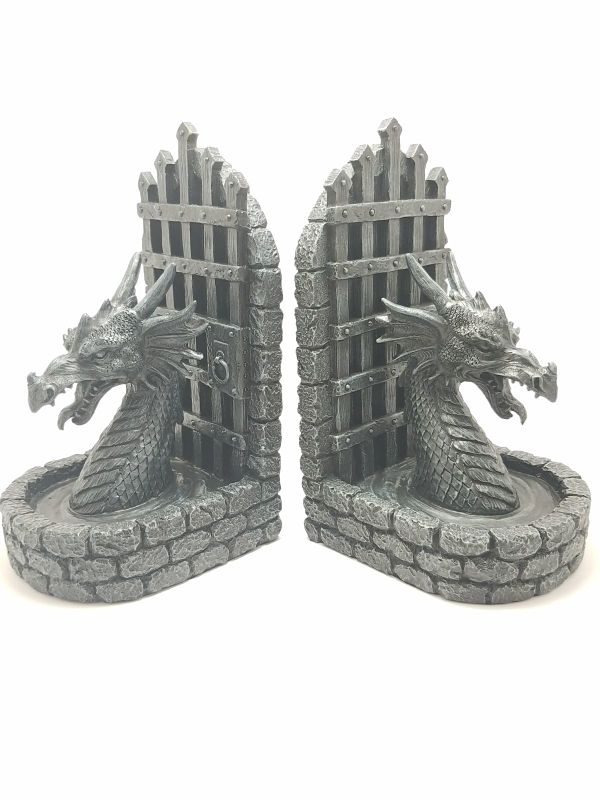 Vintage Cast Iron Bookends, $20 on Etsy
Dragons and Knights Nursery & Kid's Bookends, $21 on Etsy
Baby Dragon Nursery or Kid's Bookends, $21 on Etsy
Fierce Dragon Mystical Muted Soft Green Color Bookend, $22.20 on Amazon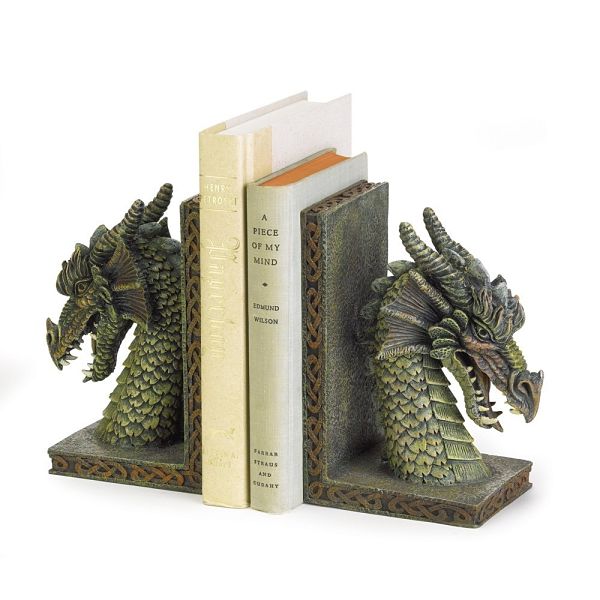 Perched Dragons With Orbs, $24.99 on Amazon
Cute Dragons For Nursery, Bookends, £18.95 ($25.07) on Little Ragamuffin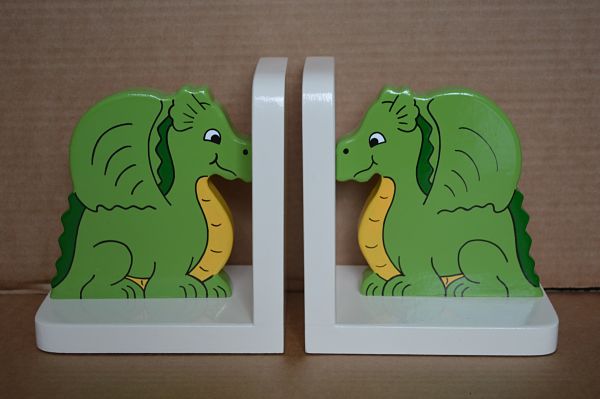 Dragon Bookends—glazed, £19.95 ($26.42) on Figuren Shop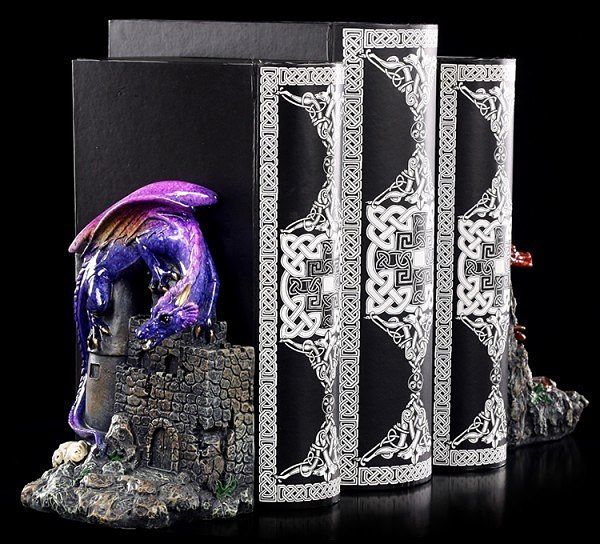 Bellaa Gothic Dragon Bookends Medieval Castle, $27.99 on Amazon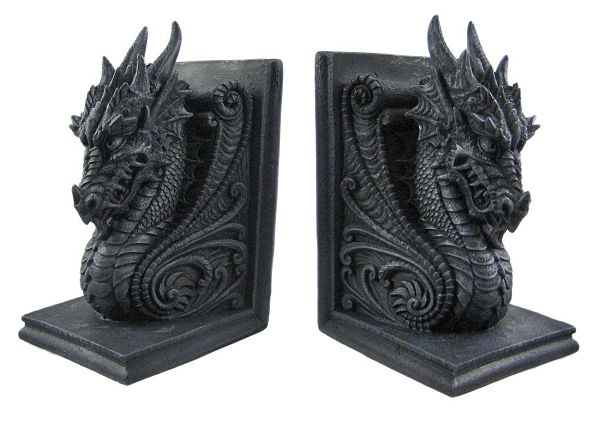 Knowledge Keepers Dragons, $27.99 on Shop 4 Megastore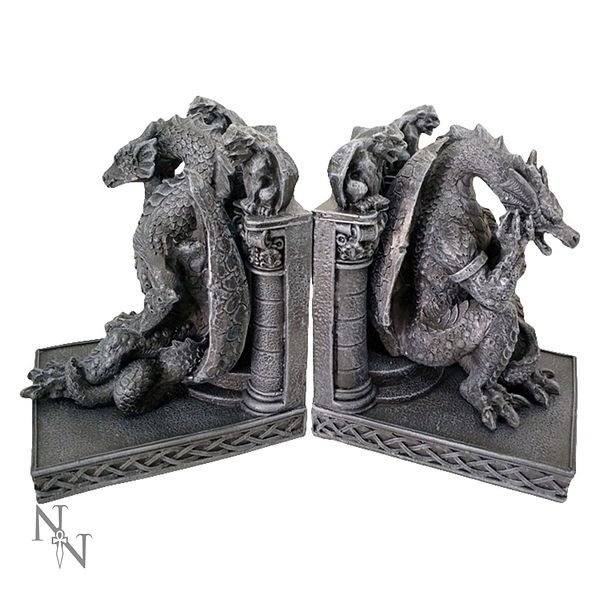 Touch of Class Golden Dragon Pair Autumn Gold Pair, $28.99 on Amazon
Red & Orange Dragon Pair, $29.67 on Etsy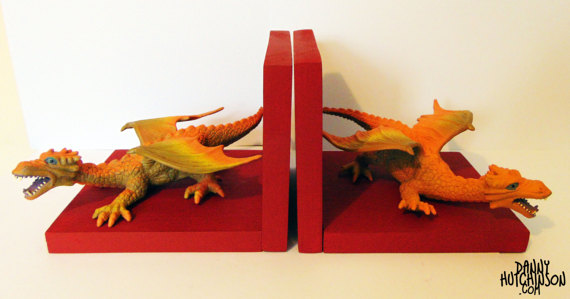 Wizard and Dragon And Wizard Bookends, $29.99 on Abaxion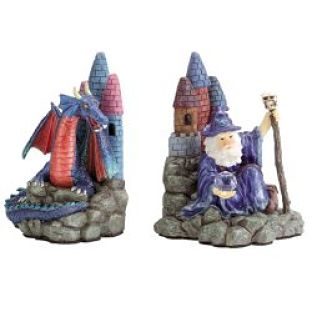 Bellaa Gothic Castle Dragons Sculptural Book Ends, $32.99 on Amazon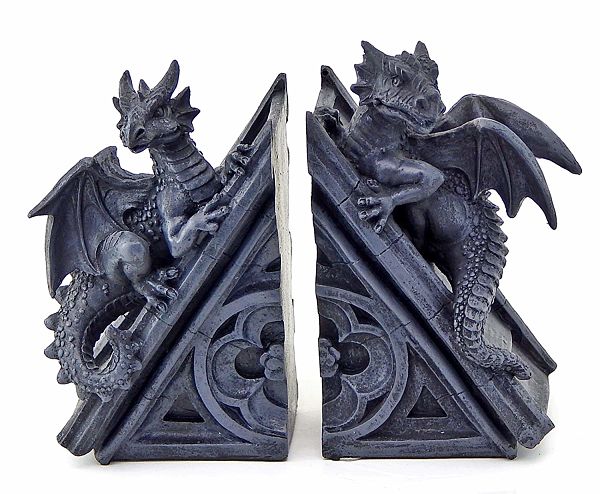 Design Toscano Blackmore Dragons Library Holder, $38.90 on Amazon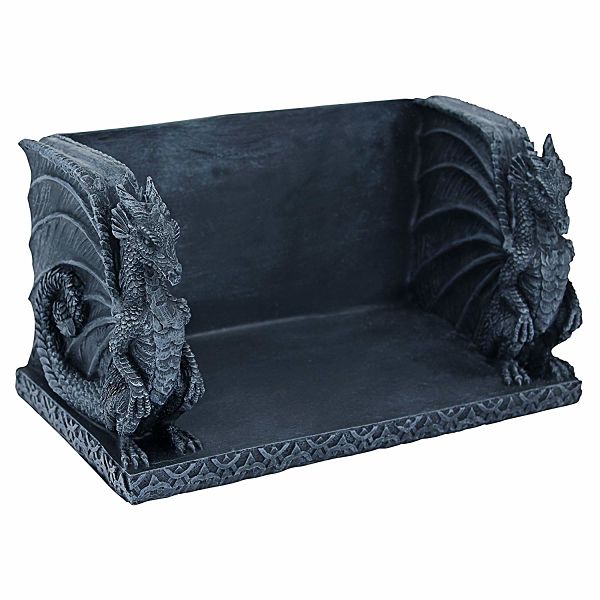 Gray Friar Dragon Statue Bookends, $38.90 on Amazon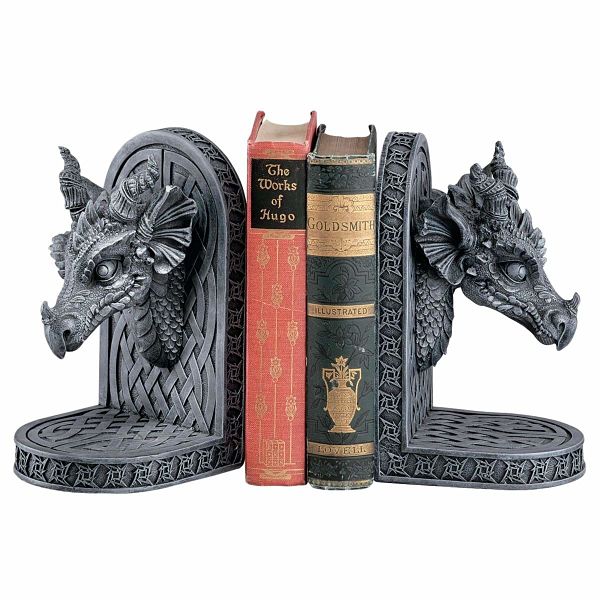 Personalized Game of Thrones handmade bookends, $39 on Etsy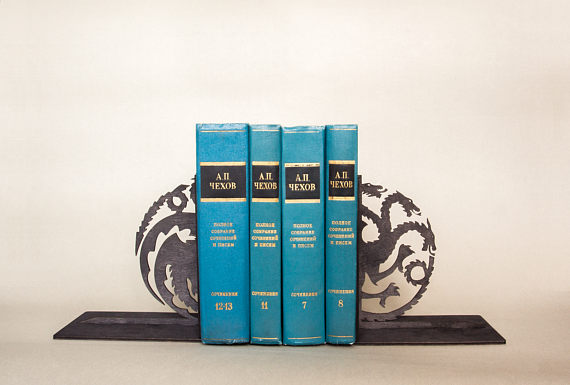 Gothic Excalibur Sword Guardian, $39.99 on Amazon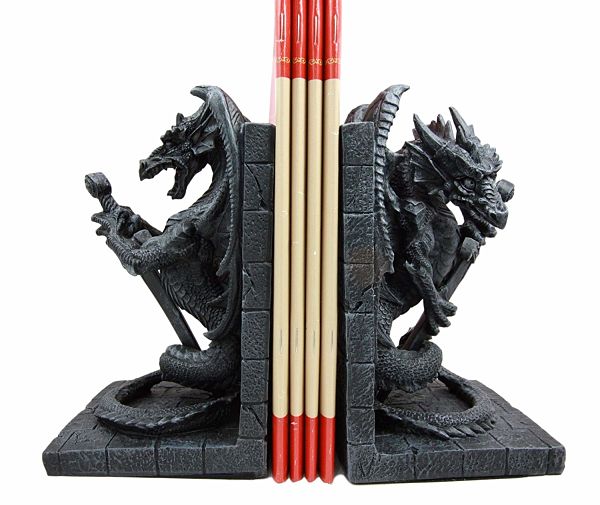 Dragon Skull, $39.99 on Amazon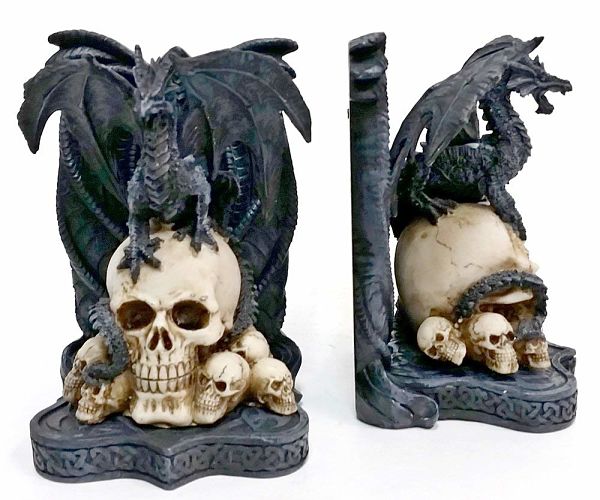 Gothic Purple Dragon Bookends, $40 on Amazon
Dragon Bookends, $44.99 on Abaxion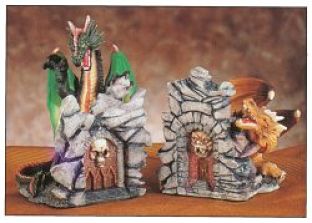 Dragon book ends, $45 on Etsy
Dragon Bookends Mystic Legends Juliana, £34.95 ($46.10) on Gothic Gifts
Vintage Pair of Brass Dragons, $48 on Etsy
dragon bookends worth a middling hoard of gold ($50-$150)
Dragons Metal, $50 on Etsy
Oriental Dragon Metal Bookends, $55 on Etsy
Whimsical Reading Dragon Bed Time Stories Bookends Draglings, $56.06 on Bonanza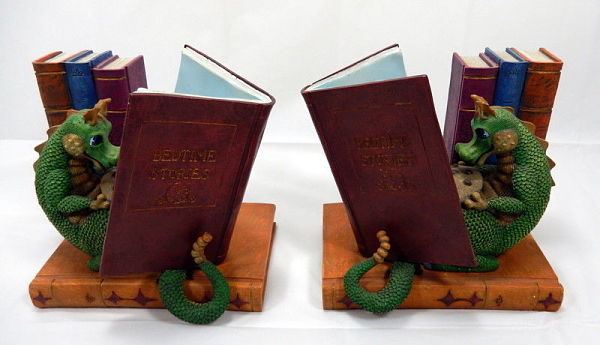 Steampunk Cyborg Bookends, $59.99 on Amazon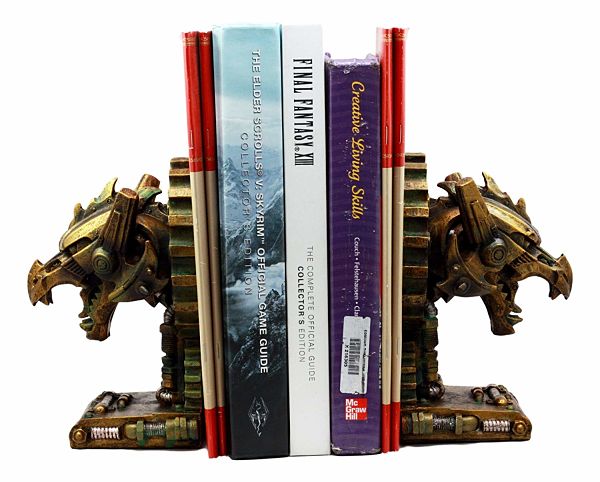 Dragon Egg Bookends, Hidden compartment, $59.99 on Etsy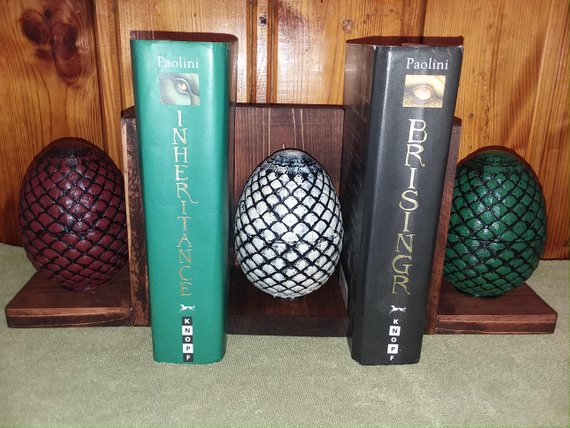 Dragon & Knight Bookends, $62.99 on Etsy
Vintage Pair of Brass Dragon Bookends, $63.75 on Etsy
Dragon book-ends, $64.88 on Etsy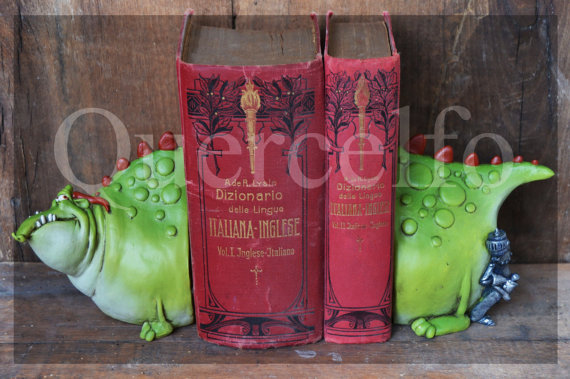 Dragon Bookend—threepart, £52.95 ($69.84) on Figuren Shop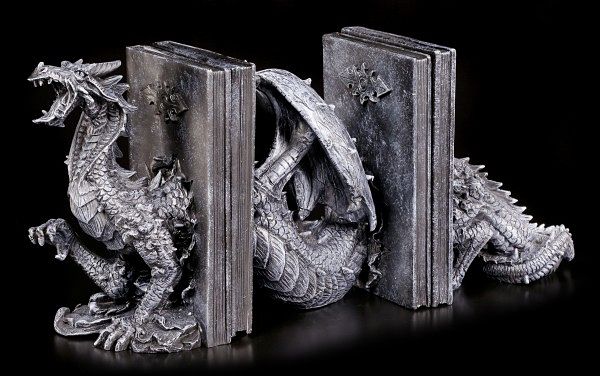 Vintage Stone Bookends with Etched Dragons, $69.99 on Etsy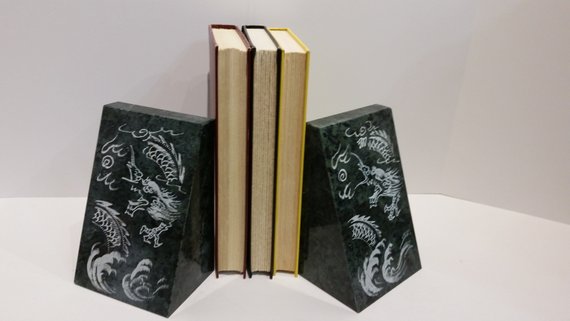 Dragon Bookends, Mystical Decor, $72.95 on Etsy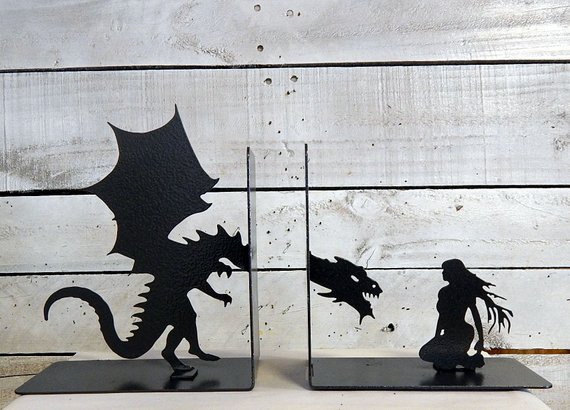 Dragon Bookends, Antiquated Ivory, $86.90 on One Kings Lane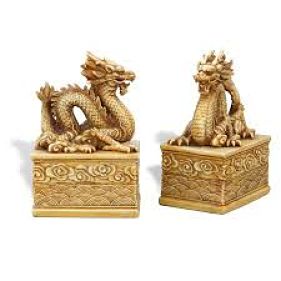 Collectible Blue Twin Dragons Gothic Fantasy, $99 on Bonanza
Windstone Editions Stone Dragons, Right and Left, $53 each or $106 for the set on By the Sword
Dark Legends Dragon Head Book Ends, $107.04 on Ecrater
Dark Horse Deluxe Game of Thrones: Dragon Egg Bookends, $117.58 on Amazon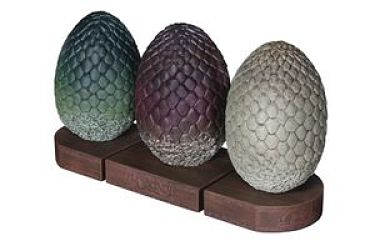 Medieval Myth Winter White Snow Dragons, $120 on Etsy
Dark Horse Deluxe Game of Thrones: Dragonstone Gate Set, $124.99 on Amazon
Hubley Bookends St. George and the Dragon 1920s, $125 on Etsy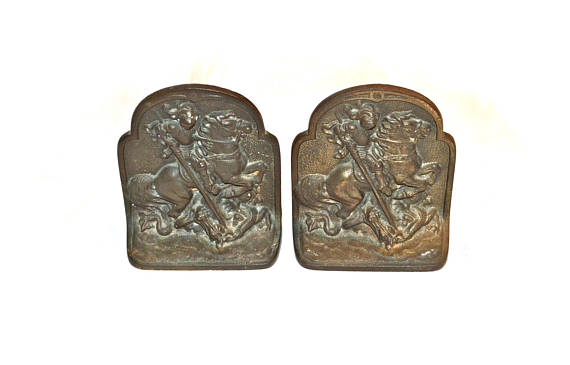 Carved Soapstone Bookends, $129 on Etsy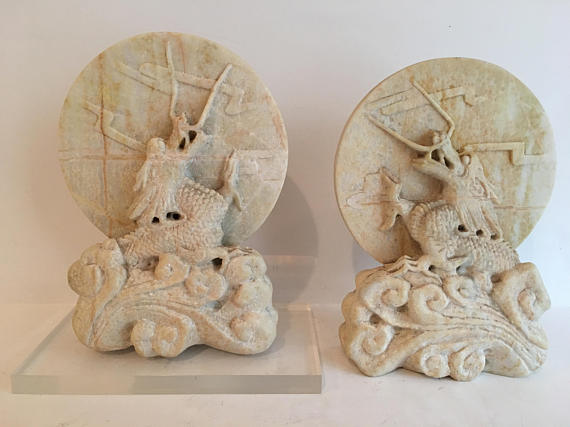 Dragon bookends worth a mountain-sized hoard of gold ($150 and up)
Dragon Bookends in Brass, $195 on One Kings Lane
Handmade Dragon Egg Bookend, Magical Color Changing 6.75″ Purple to Blue (Gender Reveal), $100 for single, $200 for pair on Amazon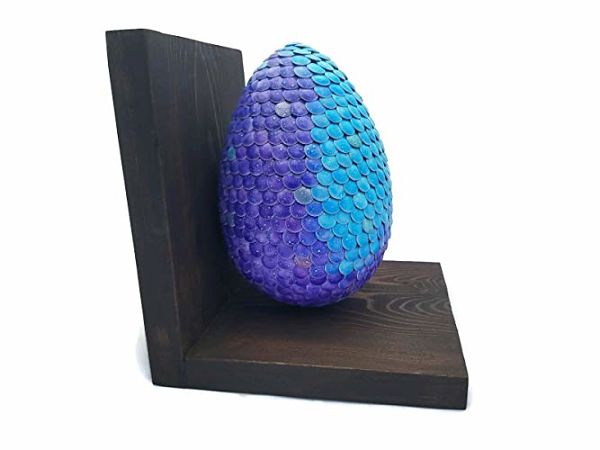 Enchantica Bookends, $250 on The Days of Knights
Silver Plated Bookends, $975 on Scully & Scully
Rioters love bookends, so if you didn't find the fabulous, fantasy bookend of your dreams, keep browsing.
We're giving away a stack of the favorite books of some of our favorite authors. Go
here to enter for a chance to win
, or just click the image below. Good luck!