55 Out Of This World Star Wars Tattoos
I have many tattoos that exist only in my mind and not yet on my skin. Among them is a killer Star Wars tattoo of the rebel alliance symbol with Leia's face inside/behind it. Until I manage to get that ink done, here are some stunning Star Wars tattoos from around the internet. I've arranged them by category, and I urge you to click through the Pinterest links, as many of them are pinned from lists of more Star Wars tattoos!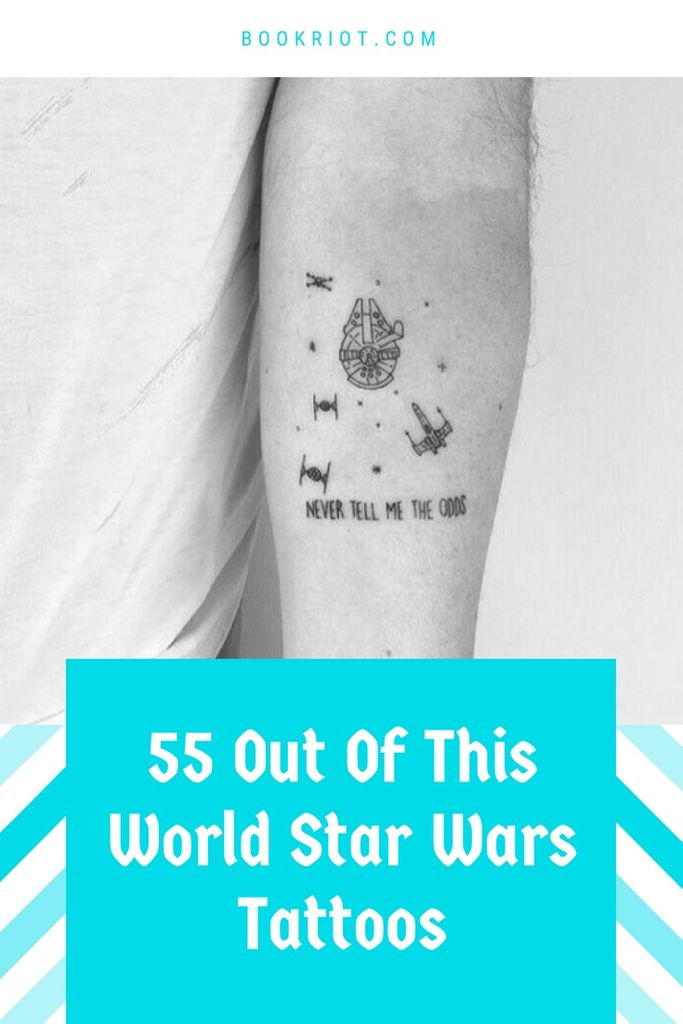 Tiny Star Wars Tattoos
Minimalist Star Wars Tattoos
Star Wars Couples Tattoos
(A few of these are on the same person, but could be great couples tattoos, sibling tattoos, or BFF tattoos.)
Star Wars Sleeve Tattoos
(A pair of legs sneaked their way in here, sorry-not-sorry.)
Star Wars Rebel Alliance Tattoos
Star Wars Knuckle Tattoos
Harry Potter Star Wars Tattoos
Non-Compliant Star Wars Tattoos
---
Want even more Star Wars or bookish tattoos? We got you:
By signing up you agree to our Terms of Service
We have 5 copies of 
the
Forbidden Hearts series
by Alisha Rai to give away to Book Riot readers!
Go here to enter for a chance to win
, or just click the image below. Good luck!