15 Smashingly Beautiful Agate And Geode Bookends
There's something so incredibly beautiful about geode bookends for a bookshelf. Raw and exposed on the edges, brilliantly shiny on the inside. Just like a book, I'd say.
Here are some of my favorite agate and geode bookends, whether you're showing off your books in your home library or adding some natural touches to a nursery.
Many of these are one-of-a-kind, especially from the Etsy sellers. So jump on 'em fast if you want them. Many of the Etsy shops featured, however, have loads of other amazing natural bookends to choose from.
(Note: Agates are a type of gem that can come in geode formations, but beyond that I just know they're both shiny, so don't @ me if I listed something incorrectly.)
Shut up and take my money geode bookends from The Hollow Geode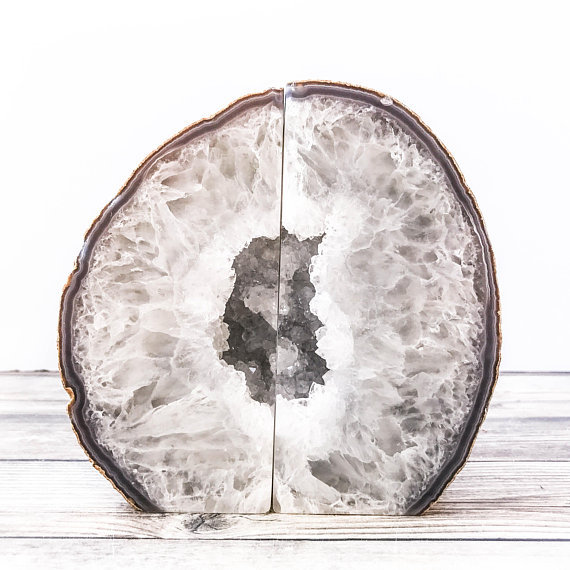 Purple agate bookends with Brazilian quartz geode from Bull City Gems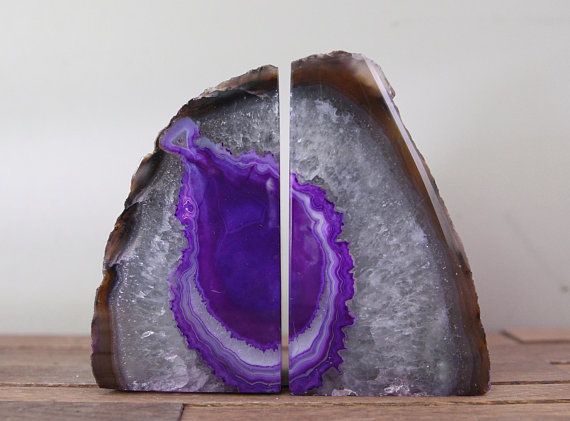 Pink AND gold agate bookends from Design Pretty 
Burnt orange geode bookends from Styxx And Stones Studio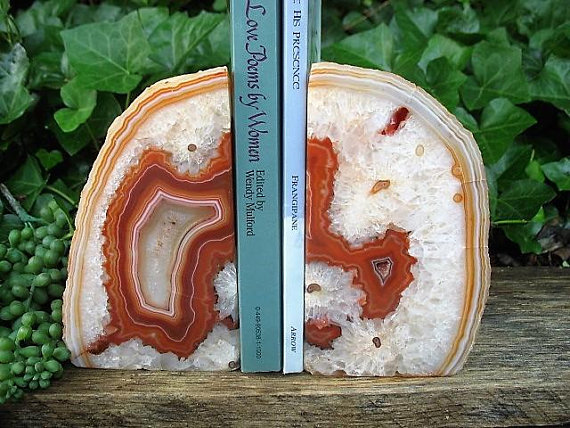 Another marvelously gorgeous purple bookend from Styxx And Stones Studio
Lovely blue geode bookends from West Elm 
Beautifully calming gray agate bookends from Caris Green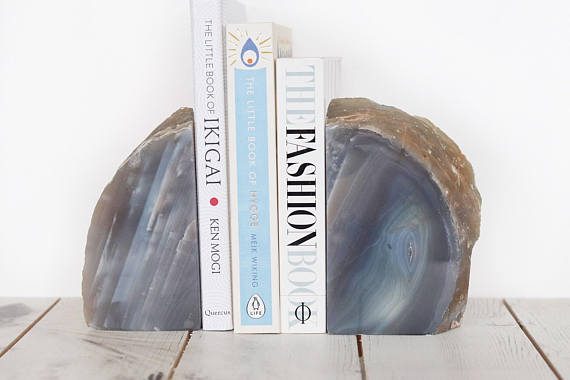 These blue agate bookends from Rock Paradise are stunning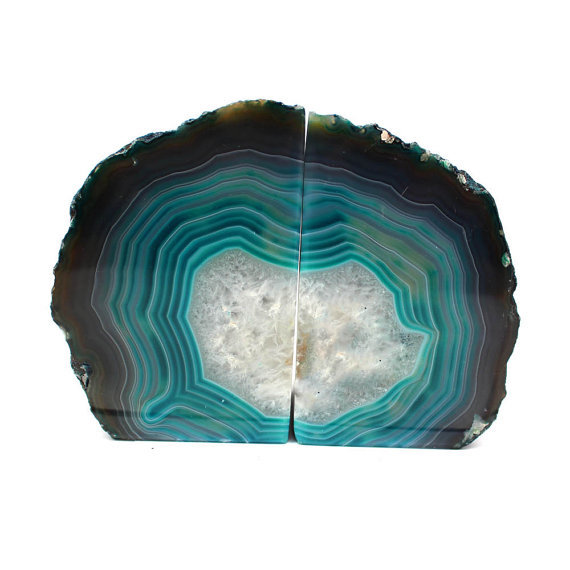 Green agate bookends from Earthmade Studio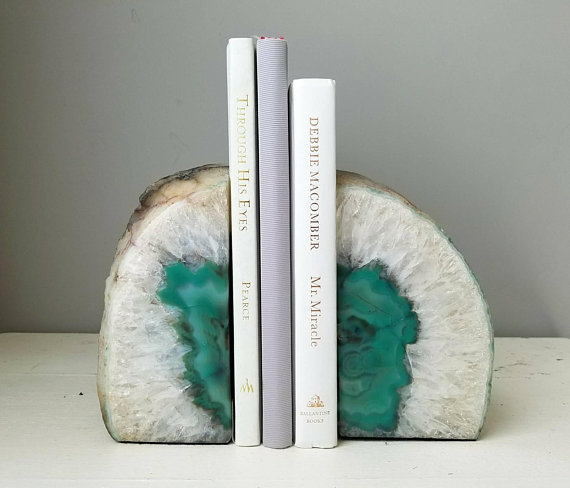 White geode bookends with transparent glass stands from Houzz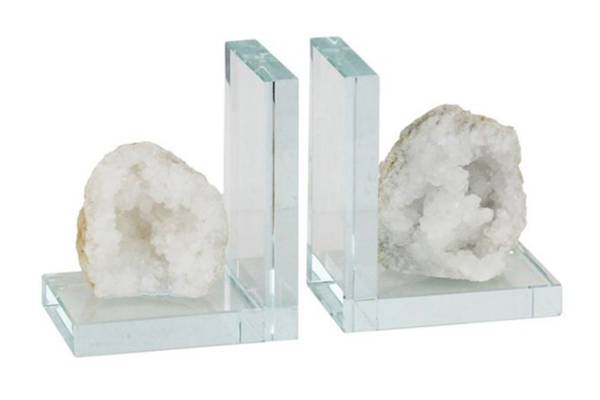 Large geode bookends from Overstock.com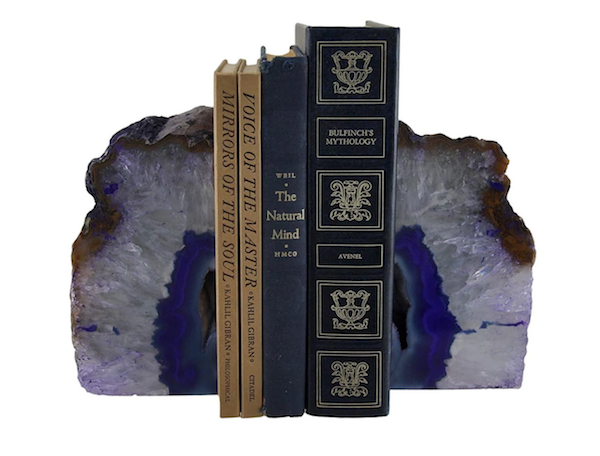 And, for your trade paperback shelf, smaller blue agate bookends from Amazon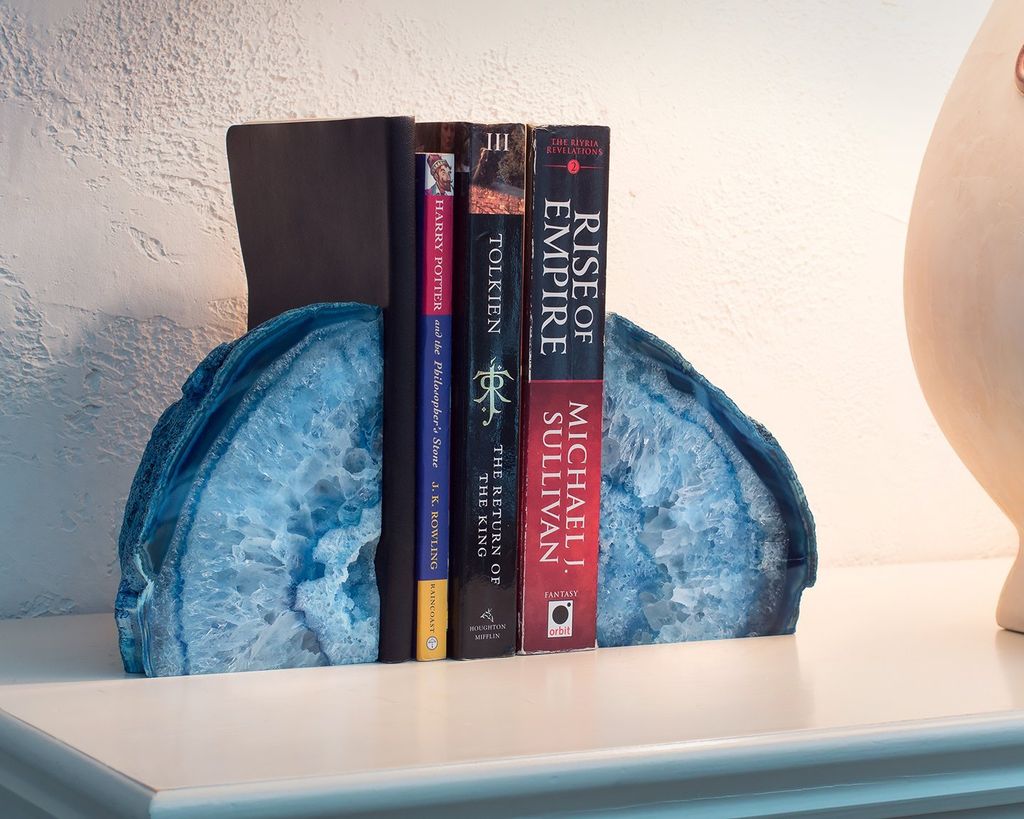 White agate bookends from Pottery Barn 
Pink agate bookends from Crystal Gem Stone Shop
And, I couldn't get out of here without one more set of blue bookends from Styxx And Stones Studio (because their work is amazing!)
Do you love geodes and agates as library decor? Got any options I missed? Make sure to share your favorites in the comments! And, for even more bookend inspiration, check out "10 To-Die-For Bookends on Etsy" and "50 Fabulous Bookends."
By signing up you agree to our Terms of Service
Enter to win
$250 to spend at Barnes and Noble!