74 Fantastic Great British Bake Off Cookbooks From Contestants and Judges
I know we're late to the party, but my husband and I have recently fallen in love with Mary, Paul, Sue, Mel, and all of the contestants on The Great British Bake Off. We're watching on Netflix where, apparently, the seasons are in no particular order… which makes it even harder to avoid spoilers.
Rioter Christy Childers started a list of Great British Bake Off cookbooks from contestants in 2015 and it's amazing to see just how many more cookbooks have been published from the GBBO hoards in just three years. Mary Berry is especially prolific.
Here's a pretty hefty list of Great British Bake Off cookbooks by past contestants and judges. Be it your signature challenge, your technical challenge, or your showstopper… here's to zero soggy bottoms and no underproving!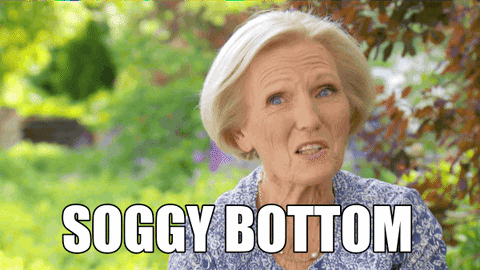 What are your favorite Great British Bake Off cookbooks?
By signing up you agree to our Terms of Service
The best all-around ereader is now even better. Better because it is waterproof. Read in the bath. On the beach. In the shower. And we have one to give away! Go
here to enter for a chance to wi
n
, or just click on the image below. Good luck!