27 Books That High School Teachers are Reading Right Now
I manage a high school Library and am always trying to spread the joy of reading to the students. I love to find great books for the teens, it's a lot of fun and very rewarding.
I also enjoy finding books for teachers. Teachers have little-to-no time to come to the library on a leisurely basis. That's why it's important to put books in their hands whenever I get a chance. I do this through staff-focused events, word of mouth, and that brief moment when you meet them in the staff room to grab something from the fridge.
It's a lot of fun to talk about books with the teachers, as a lot of them just want to talk about something other than marking or classwork for a few minutes when they have a break. Almost every teacher in our school has a poster on their door telling us what they are currently reading. Some of the teachers update theirs regularly, others don't. Still, we have a strong reading culture at our school and I love to hear what teachers from all departments are reading.
I decided to meet as many teachers as I could during a day when I had a few minutes to spare. I met with 25 teachers and asked them what they were currently reading. Here are the results, enjoy!
Ms. F (English): Call My By Your Name by André Aciman; Mrs. D (Human Resources): The High Mountains of Portugal by Yann Martel; Mr. E (Modern Foreign Languages): A World to Win by Tony Cliff; Ms. S (English): The Hate U Give by Angie Thomas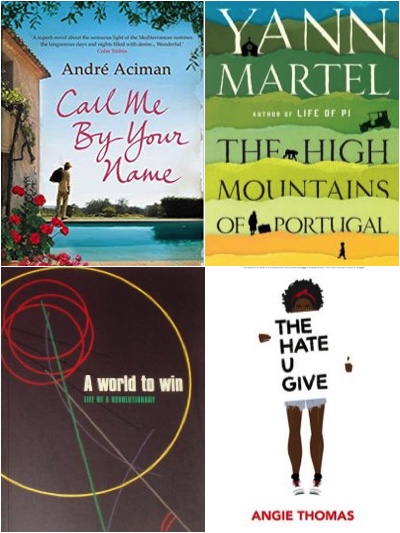 Mrs. W (English): Things a Bright Girl Can Do by Sally Nicholls; Mr. O (English): Hereward: The Immortals by James Wilde; Ms. M (Media Studies): The Sellout by Paul Beatty; Mrs. K (English): Far From the Madding Crowd by Thomas Hardy
Mrs. B (Art): The Giver by Lois Lowry; Mrs. P (Music): My Sister Lives on the Mantelpiece by Annabel Pitcher; Mr. G (Media): Wolf by Wolf by Ryan Graudin; Mr. G (Drama): Goodbye Days by Jeff Zentner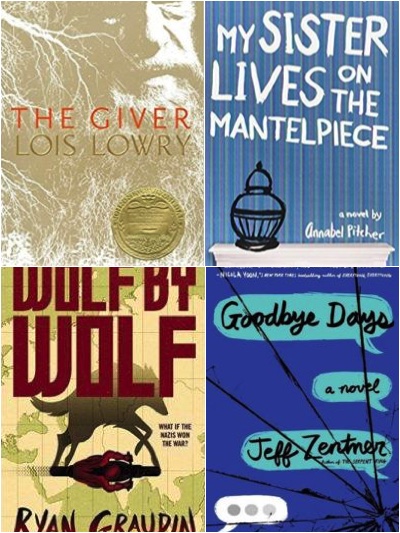 Mr. N (Media): Hatchet by Gary Paulsen; Mr. C (P.E.): Scythe by Neal Shusterman; Ms. H (Science): Wed Wabbit by Lissa Evans; Mr. M (History): In the Garden of Beasts by Erik Larson
Mrs. W (Music): We Are Okay by Nina LaCour; Ms. W (English): Orbiting Jupiter by Gary D Schmidt; Mrs. A (Special Educational Needs Dept): See You in the Cosmos, Carl Sagan by Jack Cheng; Mrs. M (Dance): Delirium by Lauren Oliver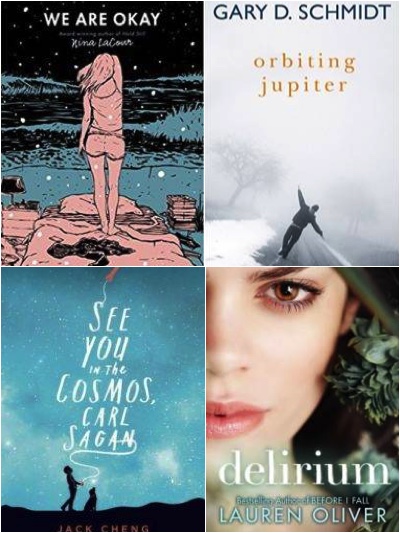 Ms. H (English): The Hound of the Baskervilles by Arthur Conan Doyle; Ms. F (English): The Book of Dust by Philip Pullman; Ms. H (English): The Turn of the Screw by Henry James; Ms. S (Library Assistant): I Am Thunder by Muhammad Khan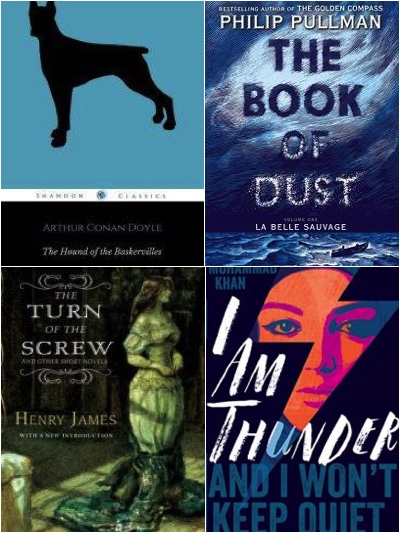 Mr. M (Librarian!): The Girl in the Broken Mirror by Savita Kalhan; Mr. B (Business): Blood Meridian by Cormac McCarthy; Ms. P. (Dance): Children of Blood and Bone by Tomi Adeyemi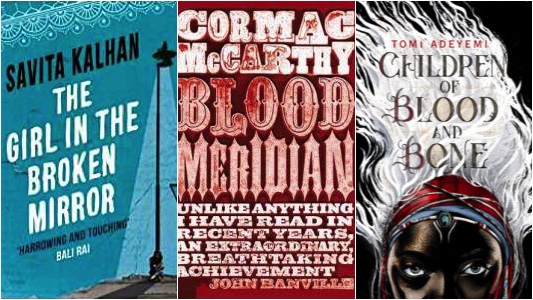 By signing up you agree to our Terms of Service
Do you like podcasts like
This American Life, RadioLab, or Planet Money
?
Annotated
is kinda like those, but for books. Go
here to find out more
, or click the image below: