Cheeky Cards for Your Bookish Bae
Sometimes you need to tell your significant other just how much you appreciate them and their love of books, and sometimes you need to be a bit cheeky about it. These cards are perfect for special occasions, or every day–because who can resist these fine literary puns? (And if you're in the market for more bookish Valentines, Book Riot has got you covered!)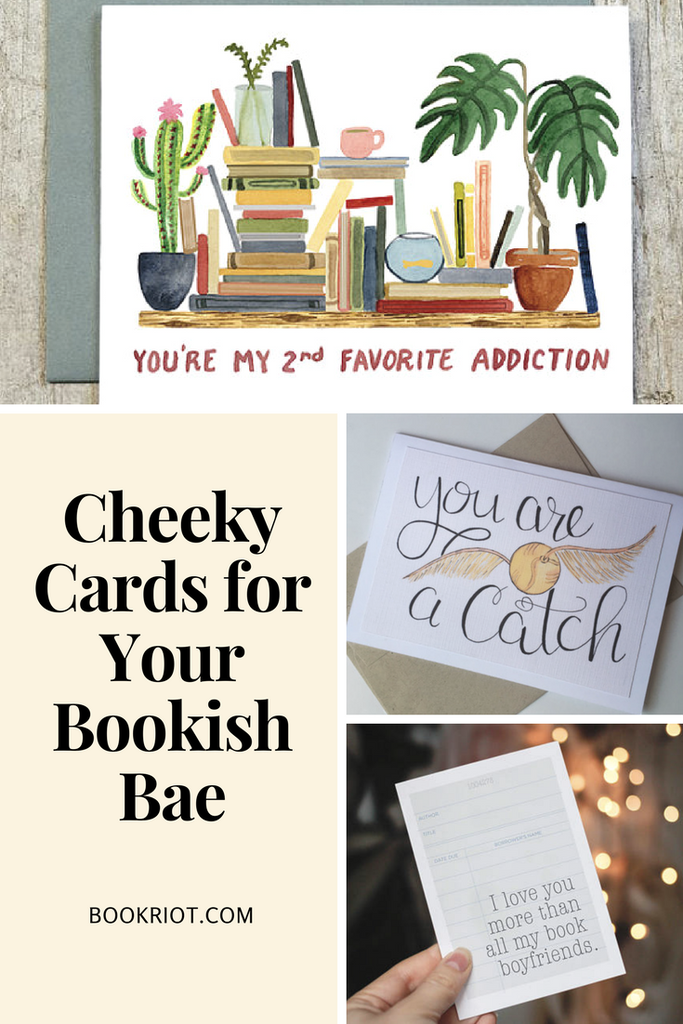 For the Harry Potter fan:
For the library-lover:
The couple that reads together stays together:
When you need to make some important distinctions:
The double etendre cards:
Because books, am I right?
But ultimately…
Don't stop there–here are 10 ways to a bookworm's heart!
We have 5 copies of 
the
Forbidden Hearts series
by Alisha Rai to give away to Book Riot readers!
Go here to enter for a chance to win
, or just click the image below. Good luck!