ISBN Thinking of You (Limited-Edition Tee)
Fun news from the Book Riot Store! This year, we're going to offer a new limited-edition tee every couple weeks. It will be available for 10 days, then it'll be gone.
Kick off your year in literary style with some punny bookish love! ISBN Thinking of You is available in 5 styles. Order yours by 1/26.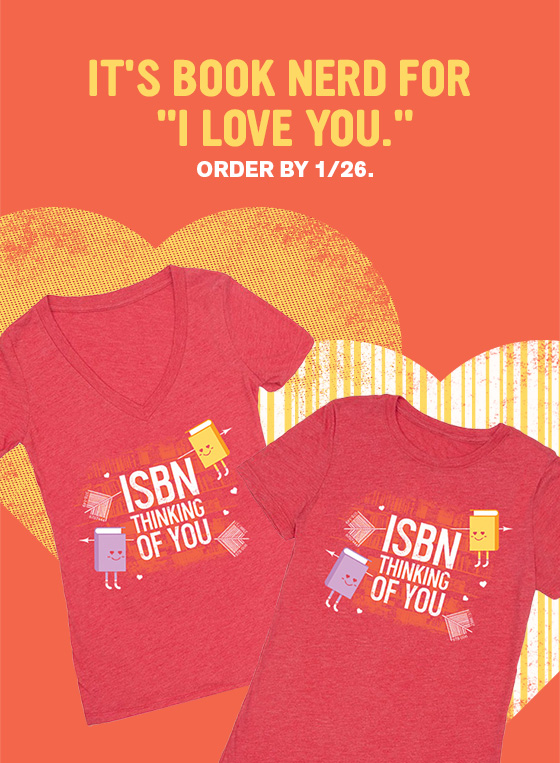 By signing up you agree to our Terms of Service
Have a listen to our new literary fiction podcast,
Novel Gazing!