Read Harder 2018: A Book about Nature
Sponsored by Libby. The one-tap reading app from OverDrive.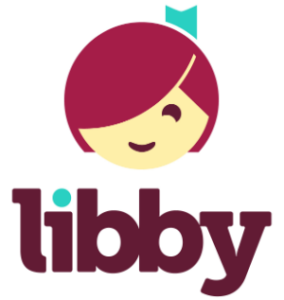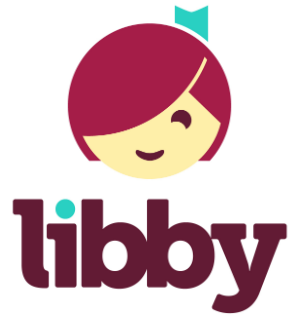 Meet Libby. The one-tap reading app from your library, powered by OverDrive. Downloading Libby to your smartphone allows you to borrow thousands of eBooks and audiobooks for free anytime and anywhere. You'll find library books in all genres, ranging from bestsellers, classics, nonfiction, comics and much more. Libby works on Apple and Android devices and is compatible with Kindle. All you need is a library card but you can sample any book in the library collection without one. In select locations, Libby will even get your library card for you instantly. Learn more at https://meet.libbyapp.com/. Happy Reading.
---
Read Harder 2018 asks that you read a book about nature. If you're not into this task, there are so many options for just getting it over with. You got your Harry Thoreau, your John Muir, your Rachel Carson. Fiction-wise, you can make an argument for everything from Hatchet to Life of Pi. If you're a multitasking parent, almost any book you're going to pick up at story time has a plant or animal. Not really in the spirit of the Read Harder Challenge, but we all have our own journey, right (she types as her child is occupied with a show about sentient vehicles)? Maybe you're not winging this one. Maybe you had this task and all the other ones mapped out before the last of the confetti was swept from Times Square. Or maybe you're a freshman bio student, who is a bit resentful that Read Harder is blurring the line between the research for your armadillo report and your leisure reading.
Whoever you are, there's a better way to tick off this box, and it goes through any one of the four books below. What do they have in common? A narrow focus—at first glance. Crack them open and the interdisciplinary contemplation of the natural world captures you in a shimmering tractor beam.
Don't get it twisted; we do benefit from separating big ideas into discrete components. Clarity of thought is one boon. Mastery over a subject appears attainable. But it does me good to inhabit the glow of interconnectedness. And these books are luminous with it.
Here are some excerpts to help you get a feel for these books about nature:
"The Manifesto of The Cloud Appreciation Society / We believe that clouds are unjustly maligned and that life would be immeasurably poorer without them. / We think that clouds are Nature's poetry, and the most egalitarian of her displays, since everyone can have a fantastic view of them. / We pledge to fight 'blue-sky thinking' wherever we find it. Life would be dull if we had to look up at cloudless monotony day after day. / We seek to remind people that clouds are expressions of the atmosphere's moods, and can me read like those of a person's countenance. / We believe that clouds are for dreamers and their contemplation benefits the soul. Indeed, all who consider the shapes they see with them will save on psychoanalysis bills. / And so, we say to all who'll listen: Look up, marvel at the ephemeral beauty, and live life with your head in the clouds."
"For every writer who conjures rain 'dismally against the panes' like Shelley or 'cold, unending, heavy, and accursed,' like Dante in his third circle of hell, there is another who finds beauty in rain's silver guise and wonder in its service to nature. Such was the outlook of the English novelist Walter Raymond, who is credited with the metaphor 'right as rain.' The phrase first appears in Raymond's Love and Quiet Life, published in 1894. Etymologists surmise it took hold for reasons of alliteration and not logic. The previous iterations: right as a ram's horn, in the fourteenth century; right as a line, in the fifteenth; right as my leg, in the seventeenth; and Dickens's right as a trivet simply weren't as catchy. Raymond wrote in an old, thatched-roof cottage in a village called Withypool on the wet southwest coast of England, now preserved as part of Exmoor National Park. During breaks he would take long walks along the moorlands and the river Barle. He wrote exquisitely of rain in his Book of Simple Delights. The Earth, and he, were grateful when rain would fill 'the whole atmosphere with a healthy freshness, that the mingling scent of all the flowers can never cover or excel.' I like to think the etymologists are wrong—that the saying 'right as rain' made perfect sense to Walter Raymond, and makes perfect sense today."
"Schistostega pennata, the Goblins' Gold, is unlike any other moss. It is a paragon of minimalism, simple in means, rich in ends. So simple you might not recognize it as a moss at all. The more typical mosses on the bank outside spread themselves to meet the sun. Such robust leaves and shoots, though tiny, require a substantial amount of solar energy to build and maintain. They are costly in solar currency. Some mosses need full sun to survive, others favor the diffuse light of clouds, while Schistostega lives on the clouds' silver lining alone."
"Stuck to an autumn leaf, a snail may blow along in a storm, its magic carpet eventually landing in faraway terrain. It is even thought that microscopic snails may be swept up by the wind, rising on air currents until they join the fertile bank of animal and plant minutiae that inhabit the earth's atmosphere. They may float undreamed-of distances, finally descending within a rainstorm, the perfect amid landing condition for slime travel and a search for fresh fungi. Millions of centuries of voyaging via animals, water, and wind brought my sail's family to colonize the woods near where I was staying. It was by chance that my snail's path had intersected with a human trail, just as a friend—the sort of friend who stopped for a snail—was passing by. The history of gastropod travel now included the unexpected journey of my own snail, which had arrived at my bedside by human transport."
By signing up you agree to our Terms of Service
We've got new perks over at Book Riot Insiders, including the Epic Group Read! Sign up for your free trial today!