This content contains affiliate links. When you buy through these links, we may earn an affiliate commission.
This collection of 2018 YA books in translation for "3 On A YA Theme" is sponsored by Amazon Publishing.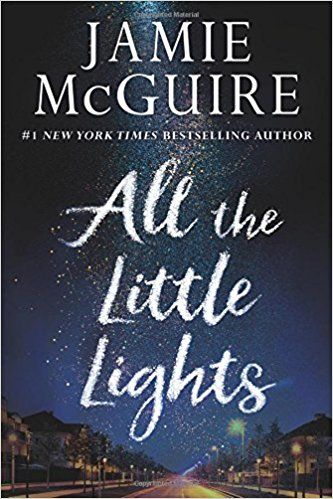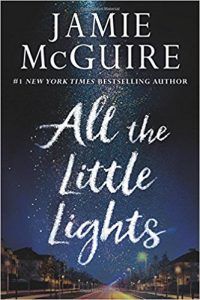 From #1 New York Times bestselling author Jamie McGuire comes All The Little Lights, a haunting and beautiful tale of first love that starts young but runs deep. Shy but charming Elliott helps Catherine forget her loneliness, but she's crushed when he suddenly leaves town. When he finally returns, Elliott is determined to win back Catherine's friendship…and her heart. But is love enough when everything buried comes to light? Read All the Lights by Jamie McGuire.
---
Last year, I put together a short list of YA in translation that hit shelves. The reasoning behind it still stands, so rather than write something new to introduce a round-up of 2018 YA books in translation, I'll re-share last year's notes.
Reading inclusively is about not only reading about and sharing books featuring characters and authors of a variety of ethnicities, sexualities, abilities, and identities. It's also about ensuring that you pick up novels in translation. The wider your reading world, the better your ability to understand and find empathy and respect for everyone and everything on the planet.
According to the 2015 statistics from the Cooperative Children's Book Center, only 3.7% of all YA books are in translation. This is a startling small number, and given the challenge it was to pull together a short booklist of YA in translation from 2017 (and now 2018!), well, there's a lot of work to be done.
Here's a look at some YA in translation to add to your TBR. If you know of other titles from this year, I'd love to hear about them in the comments. Curious to discover more about translating YA novels or what has been published in the past? You can check out this resource guide and poke around this book list to get you started.
With her characteristic wit and dazzling drawings, celebrated graphic novelist Penelope Bagieu profiles the lives of these feisty female role models, some world famous, some little known. From Nellie Bly to Mae Jemison or Josephine Bakerto Naziq al-Abid, the stories in this comic biography are sure to inspire the next generation of rebel ladies.
The Book of Pearl by Timothee de Fombelle, translated by Sarah Ardizzone and Sam Gordon
Joshua Pearl comes from a world that we no longer believe in—a world of fairy tale. He knows that his great love waits for him there, but he is stuck in an unfamiliar time and place—an old-world marshmallow shop in Paris on the eve of World War II. As his memories begin to fade, Joshua seeks out strange objects: tiny fragments of tales that have already been told, trinkets that might possibly help him prove his own story before his love is lost forever. Sarah Ardizzone and Sam Gordon translate the original French into a work both luminous and layered, enabling Timothée de Fombelle's modern fairy tale to thrum with magic. Brimming with romance and history, mystery and adventure, this ode to the power of memory, storytelling, and love will ensnare any reader's imagination and every reader's heart.
The Forgotten Book by Mechthild Gläser, translated by Romy Fursland
Emma is used to things going her way. Her father is headmaster of her prestigious boarding school, her friends take her advice as gospel, and she's convinced that a relationship with her long-time crush is on the horizon.
As it turns out, Emma hasn't seen anything yet. When she finds an old book in an abandoned library, things really start going Emma's way: anything she writes in the book comes true.
But the power of the book is not without consequences, and Emma soon realizes that she isn't the only one who knows about it. Someone is determined to take it from her—and they'll stop at nothing to succeed.
A new boy in school—the arrogant, aloof, and irritatingly handsome Darcy de Winter—becomes Emma's unlikely ally as secrets are revealed and danger creeps ever closer.
Naondel by Maria Turtschaninoff, translated by A.A. Prime
This thrilling prequel to the award-winning Maresi explores the founding of the Red Abbey
Booklist called Maresi "utterly satisfying and completely different from standard YA fantasy." Now, Naondel goes back to establish the world of the trilogy and tells the story of the First Sisters—the founders of the female utopia the Red Abbey.
Imprisoned in a harem by a dangerous man with a dark magic that grants him power over life and death, the First Sisters must overcome their mistrust of one another in order to escape. But they can only do so at a great cost, both for those who leave and for those left behind. Told in alternating points of view, this novel is a vivid, riveting look at a world of oppression and exploitation, the mirror opposite of the idyllic Red Abbey.
Ophelia by Charlotte Gingras, translated by Christelle Morelli and Susan Ouriou
The kids at school call her rag girl because she hides under layers of oversized clothing, but she calls herself Ophelia. She hardly speaks to anyone—until one day a visiting author comes to give a talk in the school library. The writer speaks about what it means to create art, and at the end of her talk, she thanks Ophelia for asking the first question by giving her a blue notebook with her address on it.
Ophelia starts to write to the author in the notebook—letters that become a kind of lifeline. The idea that someone, somewhere, might care, is enough for her to keep writing, an escape from her real life. By day she goes to school and works at the dollar store before returning home to her mother, a former addict who once had to put her daughter in care. At night she creates graffiti around town, leaving little broken hearts as her tag.
One night she finds an abandoned building that she decides to use as her workshop, where she can make larger-than-life art. When she finds that a classmate, an overweight boy named Ulysses, is also using the space to repair an old van, the two form an uneasy truce, with a chalk line drawn down the middle to mark their separate territories. As time passes, Ophelia and Ulysses forge a fraught but growing friendship, but their cocooned existence cannot last forever. One night, intruders invade their sanctuary, and their shared bond and individual strength are sorely tested.
A beautifully illustrated graphic novel that tells the story of Simón Radowitzky (1891–1956), a gentle soul caught up in a cruel world. The author/illustrator is an Argentinian living in Spain where the book was first published in 2016. His tumultuous life begins with his immigration from Ukraine to Argentina, followed by his assassination of Colonel Falcon (who presided over the slaughter of 100 workers) in 1909. Banished to a penal colony, he escaped, was recaptured and tortured, serving a total of twenty years. Upon release he joined the Spanish Revolution, after which he decamped for Mexico, where he died in 1956 while employed at a toy factory.
Want more "3 On A YA Theme" posts? Gotcha covered.