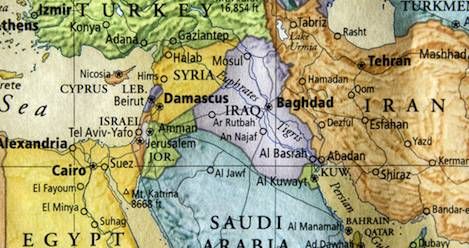 If you scour the internet for Iraqi novels, you'll find dozens of lists and list-essays. But these pieces—15 Great Books About Iraq, Afghanistan or The Iraq Novel We've Been Waiting For or I'm Not the Enemy or A Reading List of Modern War Stories—give us the perspective of the US soldier, journalist, and aid worker.
What they tell us very little about is Iraq.
Two years after the invasion, in 2005, USA Today reported that more than 300 books had been published in English about the war and ongoing occupation. By now, an Amazon search turns up more than 3,800. A number of them have been critically and commercially successful: American Sniper, The Final Move Beyond Iraq, War Stories, Redeployment, Yellow Birds.
Yet in the first ten years after the invasion, exceptionally few novels by Iraqi authors had been published in English.
That has been changing. This year, we saw the publication of Muhsin al-Ramli's The President's Gardens, translated by Luke Leafgren; the sci-fi collection Iraq + 100, edited by Hassan Blasim and Ra Page; and Baghdad Eucharist, by Sinan Antoon, translated by Maia Tabet. There are novels by Iraqi authors now. Here's some of the best.
January 2018
Frankenstein in Baghdad, by Ahmed Saadawi translated by Jonathan Wright
This book won the International Prize for Arabic Fiction in 2014. From the publisher:
From the rubble-strewn streets of US-occupied Baghdad, the scavenger Hadi collects human body parts and stitches them together to create a corpse. His goal, he claims, is for the government to recognize the parts as people and give them a proper burial. But then the corpse goes missing, just as the city is hit by a wave of eerie murders, and reports start to stream in of a horrendous-looking criminal who, though shot, cannot be killed. As the violence escalates, the Whatsitsname and the havoc it wreaks assume a magnitude far greater than anyone could have imagined.
March 2018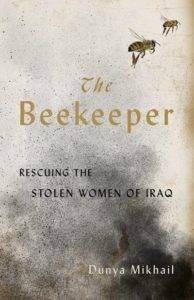 The Beekeper, by Dunya Mikhail translated by Max Weiss with the author
From the publisher:
Since 2014, Daesh (ISIS) has been brutalizing the Yazidi people of northern Iraq: sowing destruction, killing those who won't convert to Islam, and enslaving young girls and women. The Beekeeper, by the acclaimed poet and journalist Dunya Mikhail, tells the harrowing stories of several women who managed to escape the clutches of Daesh.
You can also read a review of the Arabic edition by Hend Saeed on ArabLit.
May 2018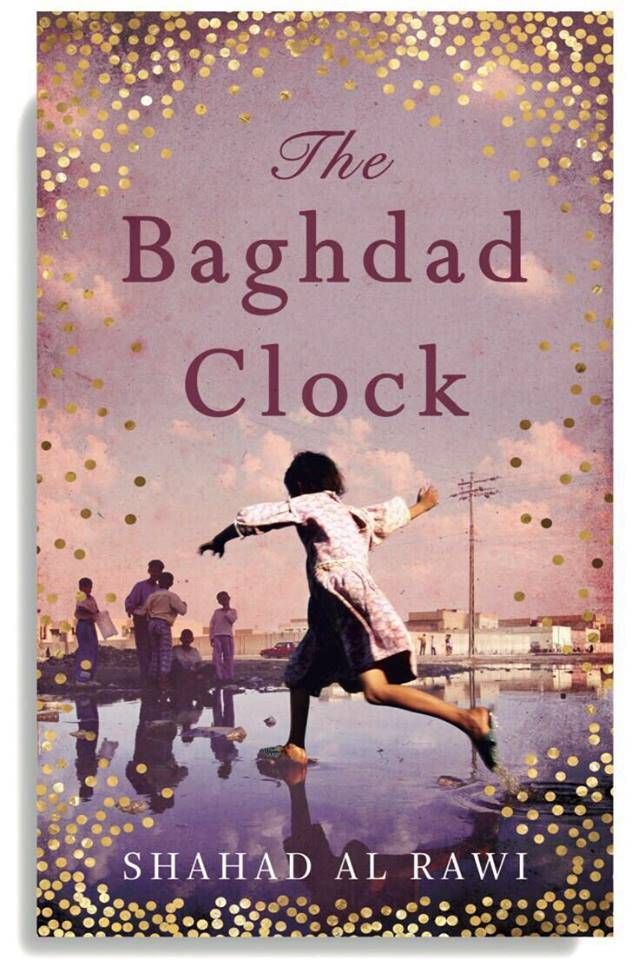 The Baghdad Clock, by Shahed Alrawi, translated by Luke Leafgren
From the publisher:
Baghdad, 1991. A young Iraqi girl and her best friend find themselves living in war-torn Baghdad during the first Gulf War. Populated by a host of colourful characters, we share the two girls' dreams, music, school life and first loves as they grow up in a city torn apart by civil war. And as the bombs fall, the international sanctions bite and friends begin to flee the country, the city services collapse while abandoned dogs roam the streets and fortune-tellers thrive amidst the fear and uncertainty. This poignant debut novel will spirit readers away to a world they know only from the television, revealing just what it is like to grow up in a city that is slowly disappearing in front of your eyes.
August 2018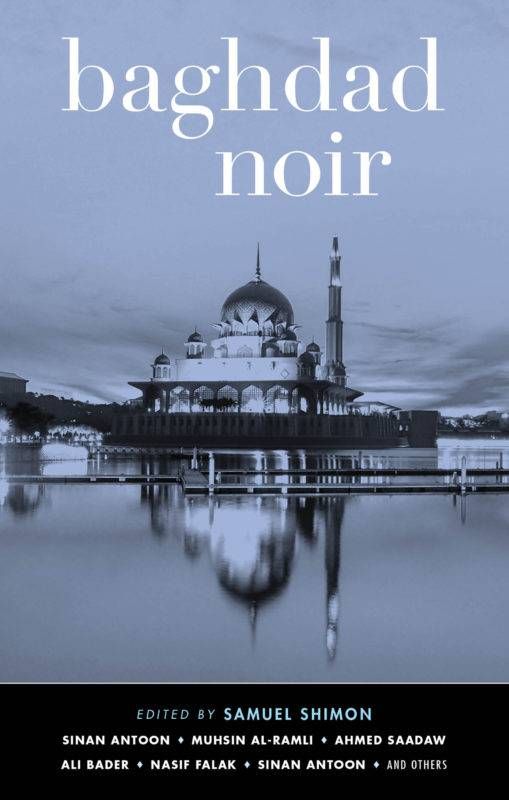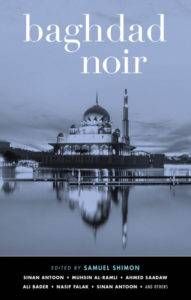 This collection promises brand-new stories by: Muhsin al-Ramli, Nassif Falak, Hadia Said, Ahmed Saadawi, Salima Salih, Roy Scranton, Hayet Raies, Mohammed Alwan Jabr, Dheya al-Khalidi, Hussain al-Mozany, Sinan Antoon, Salar Abdoh, Ali Bader, and Layla Qasrany.
From "Getting to Abu Nuwas Street" by contributor Dheya al-Khalidi:
Baghdad's streets are desolate after midnight. The dark gathers in front of shops and alleyways. Wooden stalls for selling produce are laid down and intertwined like a broken-down train at a station. I'd always watch the cats chase each other, hiss and fight by the butcher's shop. But odd there weren't any stray dogs around, since I used to hear them bark in the capital every day. Maybe they sensed something grave that night, so they were hiding, putting off the hunt for another time.
September/October 2018
Iraqi-Welsh author Ruqaya Izzidien says about writing this compelling historical novel:
Before beginning writing The Watermelon Boys, I searched for months for fiction set in Mesopotamia around the First World War, but found just one series, that dealt overwhelmingly with the lives of soldiers—and when it did feature Arabs, they were the exotic context for the British protagonists. I knew through family stories that British forces had been in Basra during the war, but growing up through the British education system, I had not once been taught anything about it from an historical context. So, the idea for this book came from a fascination about this period that I felt had been censored out of the schooling system,
Forthcoming 2018-2019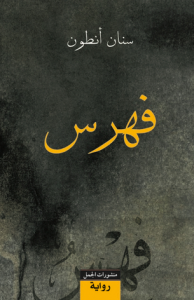 Fihris: The Book of Collateral Damage, by Sinan Antoon, trans. Jonathan Wright. Estimated release: March 2019.
The story of a novel that cannot be written. A New York based Iraqi literature professor is overwhelmed by the extent of the destruction of his homeland.
From a review by Hend Saeed:
In the opening scene, a bird, who is remembering the day he learned to fly with his mother and father in a clear sky, is now flying toward the warm country. The last scene sees the bird reaching the warm country with his family. But he finds it hard to fly in a sky full of huge metal birds and black smoke, and then he loses his family.
The Garden's Presidents, by Muhsin al-Ramli, trans. Luke Leafgren.
This novel is set to be published in Arabic early next year, with an English translation soon to follow. It is the follow-up to al-Ramli's powerful The President's Gardens, and The Garden's Presidents is as yet a working title.
What are your favorite novels by Iraqi authors?