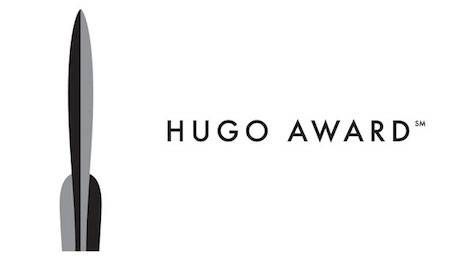 News
And Your 2018 Hugo Award Nominees Are….
This content contains affiliate links. When you buy through these links, we may earn an affiliate commission.
Gather round Science Fiction and Fantasy fans, it's that time of year again! Gird your loins, polish your armor, give the spaceship a wax, and prepare your TBR lists for invasion. That's right, they've announced the 2018 Hugo Award nominees for the best Sci-fi/Fantasy fiction published in 2017 – and its a power-packed list of must reads.
Women authors killed it last year at the Hugo Awards, between them walking away with a majority of the most prestigious awards in speculative fiction. And in yet another fabulous show of talent, women and authors of color populate a large part of the 2018 nominee list as well. Among them is N.K. Jemisin who is up for Best Novel again this year. If she takes the category when the awards are presented at WorldCon 76 (San Jose, California, April 16th-20th) that will make for an incredible three years running!
Now let's get to that list! Stay with me, because it's a long one:
BEST NOVEL
BEST NOVELLA
BEST NOVELETTE
"Children of Thorns, Children of Water," by Aliette de Bodard (Uncanny, July-August 2017)
"Extracurricular Activities," by Yoon Ha Lee (Tor.com, February 15, 2017)
"The Secret Life of Bots," by Suzanne Palmer (Clarkesworld, September 2017)
"A Series of Steaks," by Vina Jie-Min Prasad (Clarkesworld, January 2017)
"Small Changes Over Long Periods of Time," by K.M. Szpara (Uncanny, May/June 2017)
"Wind Will Rove," by Sarah Pinsker (Asimov's, September/October 2017)
BEST SHORT STORY
BEST RELATED WORK
BEST GRAPHIC STORY
BEST SERIES
The Books of the Raksura, by Martha Wells (Night Shade)
The Divine Cities, by Robert Jackson Bennett (Broadway)
InCryptid, by Seanan McGuire (DAW)
The Memoirs of Lady Trent, by Marie Brennan (Tor US / Titan UK)
The Stormlight Archive, by Brandon Sanderson (Tor US / Gollancz UK)
World of the Five Gods, by Lois McMaster Bujold (Harper Voyager / Spectrum Literary Agency)
JOHN W. CAMPBELL AWARD FOR BEST NEW WRITER
Katherine Arden
Sarah Kuhn
Jeannette Ng
Vina Jie-Min Prasad
Rebecca Roanhorse
Rivers Solomon
THE WORLD SCIENCE FICTION SOCIETY (WSFS) AWARD FOR BEST YOUNG ADULT BOOK
BEST SEMIPROZINE
BEST FANZINE
File 770, edited by Mike Glyer
Galactic Journey, edited by Gideon Marcus
Journey Planet, edited by Team Journey Planet
nerds of a feather, flock together, edited by The G, Vance Kotrla, and Joe Sherry
Rocket Stack Rank, edited by Greg Hullender and Eric Wong
SF Bluestocking, edited by Bridget McKinney
BEST DRAMATIC PRESENTATION – LONG FORM
Blade Runner 2049, written by Hampton Fancher and Michael Green, directed by Denis Villeneuve (Alcon Entertainment / Bud Yorkin Productions / Torridon Films / Columbia Pictures)
Get Out, written and directed by Jordan Peele (Blumhouse Productions / Monkeypaw Productions / QC Entertainment)
The Shape of Water, written by Guillermo del Toro and Vanessa Taylor, directed by Guillermo del Toro (TSG Entertainment / Double Dare You / Fox Searchlight Pictures)
Star Wars: The Last Jedi, written and directed by Rian Johnson (Lucasfilm, Ltd.)
Thor: Ragnarok, written by Eric Pearson, Craig Kyle, and Christopher Yost; directed by Taika Waititi (Marvel Studios)
Wonder Woman, screenplay by Allan Heinberg, story by Zack Snyder & Allan Heinberg and Jason Fuchs, directed by Patty Jenkins (DC Films / Warner Brothers)
BEST DRAMATIC PRESENTATION – SHORT FORM
Black Mirror: "USS Callister," written by William Bridges and Charlie Brooker, directed by Toby Haynes (House of Tomorrow)
"The Deep" [song], by Clipping (Daveed Diggs, William Hutson, Jonathan Snipes)
Doctor Who: "Twice Upon a Time," written by Steven Moffat, directed by Rachel Talalay (BBC Cymru Wales)
The Good Place: "Michael's Gambit," written and directed by Michael Schur (Fremulon / 3 Arts Entertainment / Universal Television)
The Good Place: "The Trolley Problem," written by Josh Siegal and Dylan Morgan, directed by Dean Holland (Fremulon / 3 Arts Entertainment / Universal Television)
Star Trek: Discovery: "Magic to Make the Sanest Man Go Mad," written by Aron Eli Coleite & Jesse Alexander, directed by David M. Barrett (CBS Television Studios)
BEST EDITOR – SHORT FORM
John Joseph Adams
Neil Clarke
Lee Harris
Jonathan Strahan
Lynne M. Thomas & Michael Damian Thomas
Sheila Williams
BEST EDITOR – LONG FORM
Sheila E. Gilbert
Joe Monti
Diana M. Pho
Devi Pillai
Miriam Weinberg
Navah Wolfe
BEST PROFESSIONAL ARTIST
Galen Dara
Kathleen Jennings
Bastien Lecouffe Deharme
Victo Ngai
John Picacio
Sana Takeda
BEST FANCAST
The Coode Street Podcast, presented by Jonathan Strahan and Gary K. Wolfe
Ditch Diggers, presented by Mur Lafferty and Matt Wallace
Fangirl Happy Hour, presented by Ana Grilo and Renay Williams
Galactic Suburbia, presented by Alisa Krasnostein, Alexandra Pierce and Tansy Rayner Roberts; produced by Andrew Finch
Sword and Laser, presented by Veronica Belmont and Tom Merritt
Verity!, presented by Deborah Stanish, Erika Ensign, Katrina Griffiths, L.M. Myles, Lynne M. Thomas, and Tansy Rayner Roberts
BEST FAN WRITER
Camestros Felapton
Sarah Gailey
Mike Glyer
Foz Meadows
Charles Payseur
Bogi Takács
BEST FAN ARTIST
Geneva Benton
Grace P. Fong
Maya Hahto
Likhain (M. Sereno)
Spring Schoenhuth
Steve Stiles