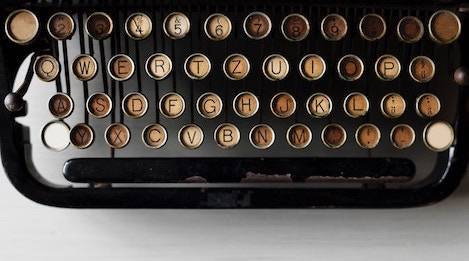 20 Questions (and Answers) for Debut Writers: Critical Linking, December 15
We're giving away a stack of our 20 favorite books of the year. Click here to enter, or just click the image below.

---
In this ever-shifting and uncertain world, we all could use a little more certainty in our lives. Especially writers with a signed contract behind them and a pub date looming. With our column this month, we're offering some simple "yes" and "no" answers (followed by longer explanation for those who feel that more is more) to common questions from writers.
---
Eataly, the vast Italian food wonderland with locations all over the world, pulled products bearing Mario Batali's likeness — including books, sauces, pastas, olive oils, and vinegars — from its shelves today. A company spokesperson confirmed to Eater that "this move is consistent with Mario Batali not being actively involved with Eataly." Four women have come forward to accuse Batali of sexual misconduct according to an Eater NY report that details the experiences in detail.
---
Excited to be adapting @jeffzentner 'The Serpent King' and bringing Dill, Lydia and Travis to life with @BrittanyLaneH! Big thanks to Jeff and all the TSK fans worldwide. We hope to bring you all to Forrestville soon! pic.twitter.com/hfVWWFDGAD

— Matt Sutherland (@MattCSutherland) December 14, 2017