Your All-Book Holiday Décor
The holidays are a time of gatherings, parties, family and community. Which means, for me, it's a time of lots and lots of reading for alone time to decompress in between. Good thing there's usually extra time off around the holidays, too, so I can power my way through my TBRs that have built up over the year.
Through this vicious cycle, I have developed a strong association between the holidays and the books I love. So how could I turn down an opportunity to use books for my holiday decorating?
Turns out there's a lot more book holiday décor out there than I expected, you just have to know where to look.
(Etsy. Most of it is on Etsy.)
Bookish Wreath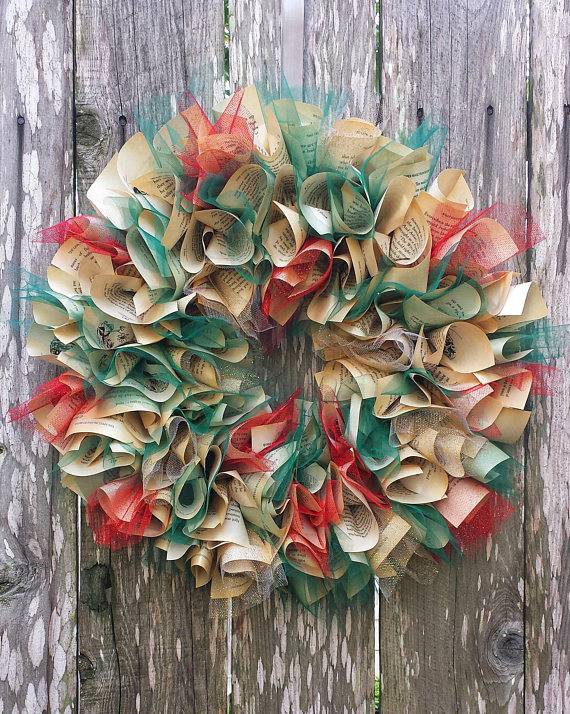 Bookish Stars
Bookish Menorah
Bookish Ornament

Bookish Tree

Bookish Snowman
Bookish Nativity
Bookish Snowflake

What's your favorite bookish holiday décor?