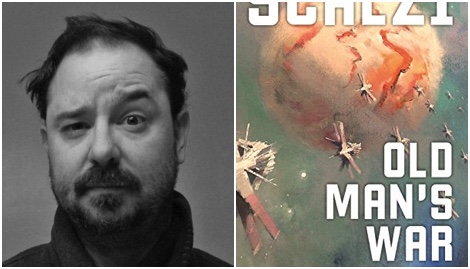 Netflix to Adapt John Scalzi's OLD MAN WAR: Critical Linking, December 10
Sponsored by New Harbinger Publications

---
Deadline reports that Netflix has acquired the movie rights to Old Man's War, the first novel in John Scalzi's space opera series of the same name. While previously in development over the last decade as a movie with Paramount and then as a television series with Syfy, the novel has now found a home at Netflix as an original film.
Great news for science fiction fans!
---
Bold typography – the kind that jumps off the shelf and grabs the reader by the collar – has been a steadily rising trend over the past few years, and it looks like that trend is going to continue into 2018. With the bold typography trend, the majority of the cover is dominated by the title text, drawing in your attention and making a serious statement.
A look at book cover trend predictions for 2018.
---
EL James may have bagged another number one bestseller slot, but the public appetite for Christian Grey's violent sexual antics appears to be on the slide, with the latest Fifty Shades novel selling 300,000 copies fewer than its predecessor in its first week on sale.