Harry Potter Holiday Gift Guide 2017
It's that time of year again…when you go out (or online) to do some Harry Potter holiday gift shopping for your loved ones who are fellow Potterheads…and you want to buy two of everything, one for them and one for you. Here are 14 super rad Harry Potter items that would make great holiday gifts (for others or for yourself).
Hogwarts House Aprons: I'm pretty sure it's not just my Hufflepuff bias speaking when I say Hufflepuffs are probably the best cooks of the four houses. I mean, they live next door to the kitchens, right? But of course, there's an apron for every house.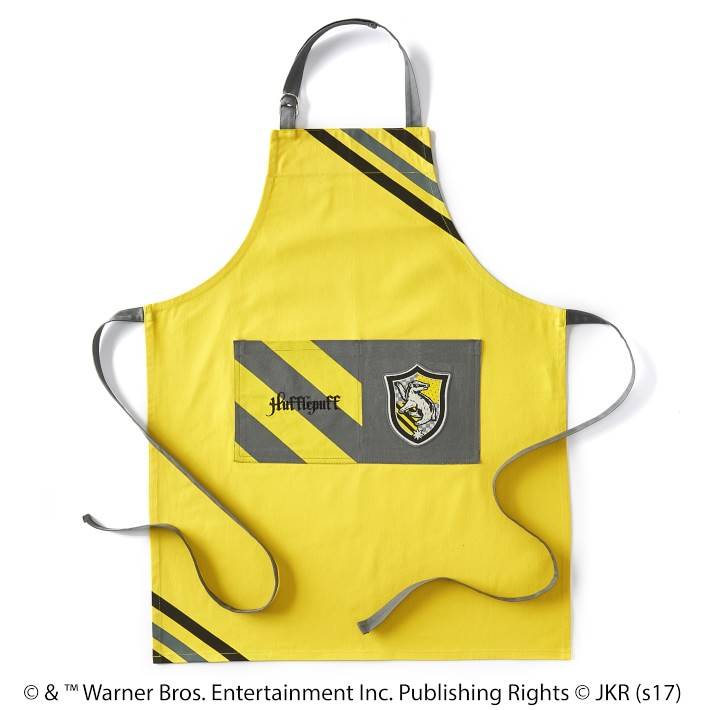 Waiting On My Hogwarts Letter T-Shirt: It doesn't matter how far a fan is from their eleventh birthday, this Waiting On My Hogwarts Letter t-shirt from Hot Topic will always be relevant.
Witch Please Mugs, Tote Bags, and More!: If you or someone you love is a Potterhead who hasn't yet discovered the amazingness that is the Witch Please podcast, you should definitely go and listen to their feminist and social justice–oriented takes on the books and movies. Then, get one of their great merch options, including mugs, tote bags, art prints, pillows, and more, all with their super cute logo on them!
Time Turner enamel pin: If you or someone you know strongly identifies with Hermione's quest to learn more than humanly possible in a day by literally turning back time, this beautiful time turner enamel pin is just the thing.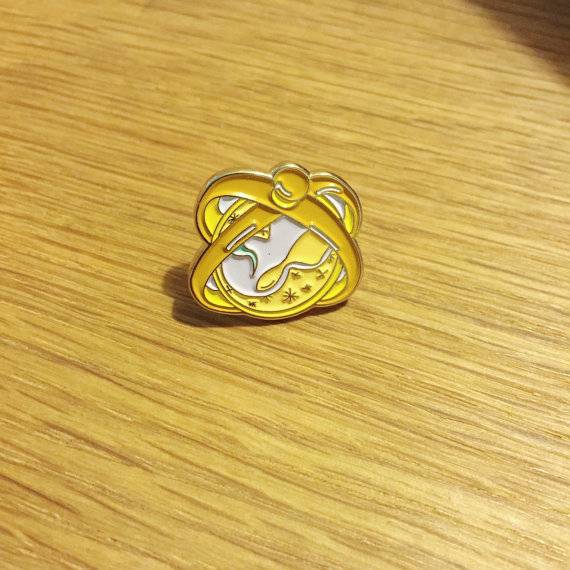 Harry Potter: A Journey Through A History of Magic: This book is a must for any die-hard fan: it contains "artifacts released from the archives of the British Library, unseen sketches and manuscript pages from J.K. Rowling, and incredible illustrations from artist Jim Kay." You can also learn about some of the mythology Rowling uses in the books, like the philosopher's stone.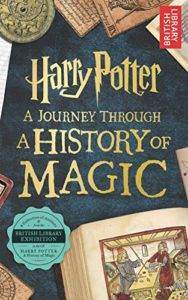 Flying Keys Mobile: This is maybe the most beautiful mobile I've ever seen! It's wonderfully intricate and a fun Harry Potter reference that non-fans won't catch on to. You can get the keys made in either silver or gold. The flying keys mobile looks great over a dinner table or anywhere you'd hang a chandelier!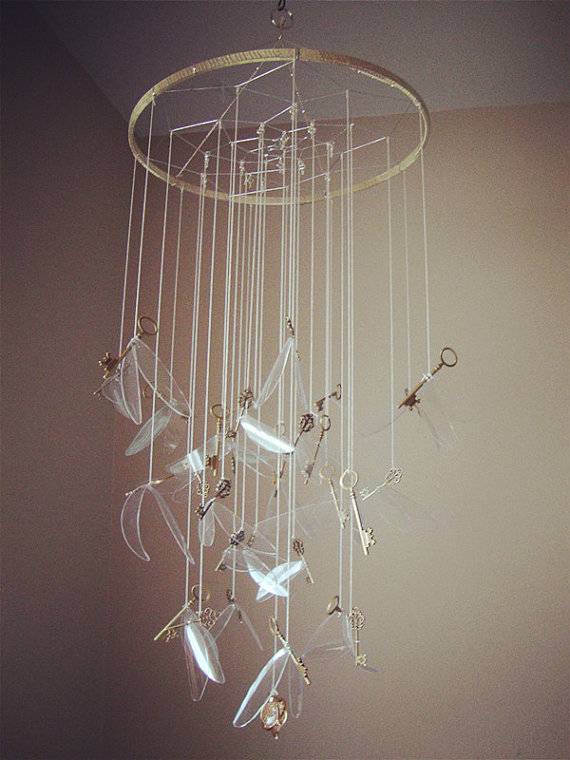 Deathly Hallows Earrings: If someone on your list is quoting Xenophilius Lovegood—"three objects, or Hallows, which, if united, will make the possessor master of Death"—a little too often, you should probably buy them these Deathly Hallows earrings.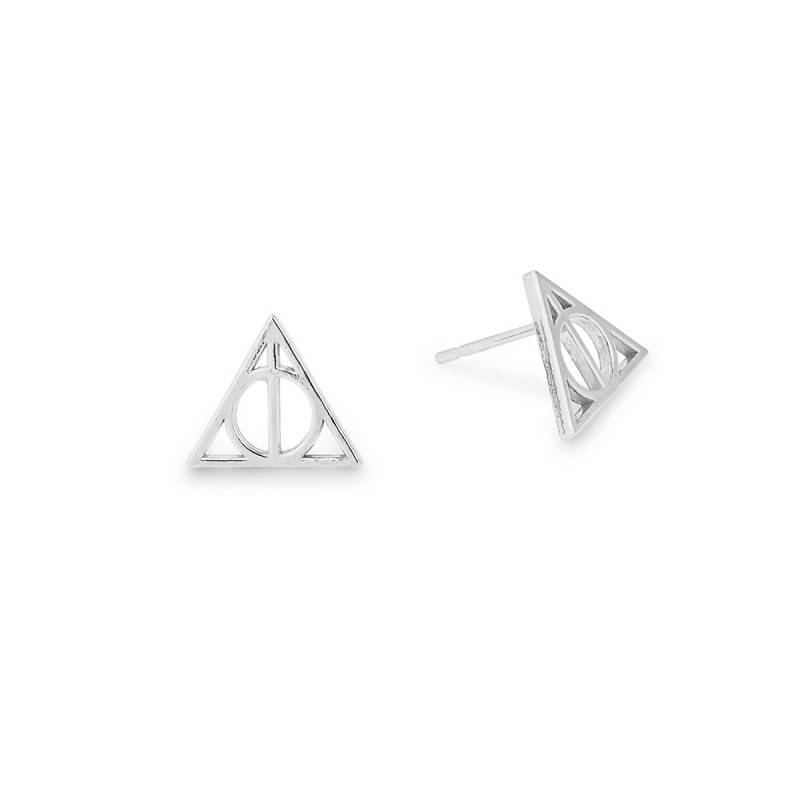 Trip to Harry Potter World in Orlando: Obviously this is a pricey gift, but if you're shopping for a Potterhead you should know their life will never be complete without doing this trip at least once. The Wizarding World of Harry Potter vacation package includes tickets to the theme park (where you can visit Hogwarts, Hogsmeade, and other wizarding locales) as well as accommodation, meals at The Three Brooomsticks and the Leaky Cauldron, and a photography session in Diagon Alley.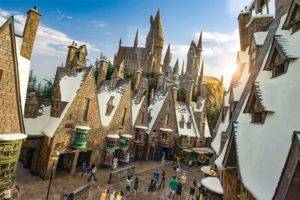 Harry, A History: The True Story of a Boy Wizard, His Fans, and Life Inside the Harry Potter Phenomenon: Melissa Anelli's memoir is about being a Fan, with a capital f, of Harry Potter. From creating the extremely popular Leaky Cauldron website to getting to interview JK herself to touring with the band Harry and the Potters, Anelli has some pretty rad stories to tell.
Harry Potter Movies Art Prints: For someone who's a fan of the movies in particular, the art prints from MinaLima (the company who designed things like posters, newspaper covers, and other graphics for the movies) are a gorgeous choice. You can get prints of covers of the Quibbler, wanted posters of Sirius, Harry, and Bellatrix, Daily Prophet front pages, Umbridge's proclamations, and more! They're printed on fine art paper and come with certificates of authenticity.
Harry Potter Lego Video Games: Apparently the Harry Potter Lego video games are super fun even for Harry Potter fans who aren't usually into video games! There are two installments, Years 1-4 and Years 5-7, and the games are available for a lot of different platforms, including Xbox 360 and Playstation 3, among others.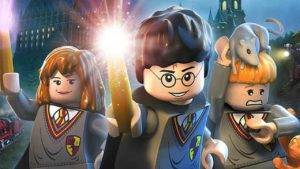 Dobby Cell Phone Case: I'll admit that this adorable give socks, free elves cell phone case with a picture of Dobby makes me a little teary. There are versions for various iPhones and Samsung Galaxies.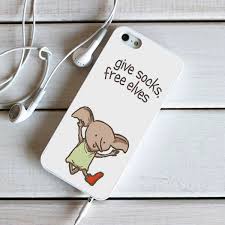 Hogwarts House Tea Blends: For the person on your list who already has Harry Potter-themed everything, these four Hogwarts House tea blends are a delicious gift they can enjoy while re-reading the series for the umpteenth time. Rooibos and honeybush for Gryffindor, black tea for Slytherin, citrus herbal tea for Hufflepuff, and blueberry green tea for Ravenclaw.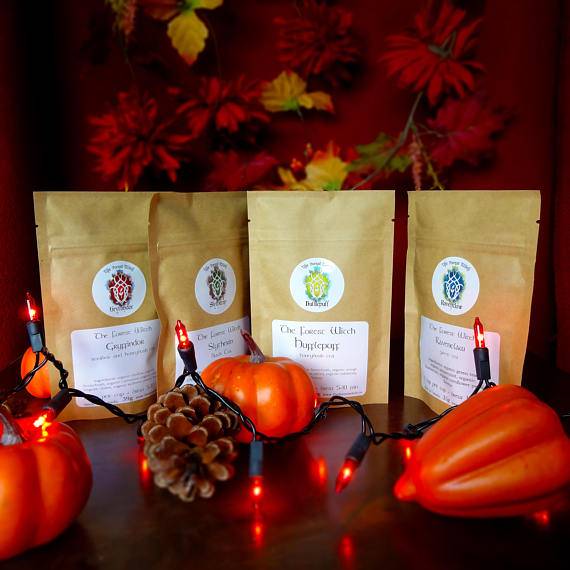 Custom Real Wood Wands: Of course a Harry Potter gift guide wouldn't be complete without an option for wands, and these one-of-a-kind Harry Potter wands are made from real wood! Their etsy shop has a handy guide to wood types and wand core materials and what they mean, so you can be sure to get just the right one for the witch or wizard you're shopping for.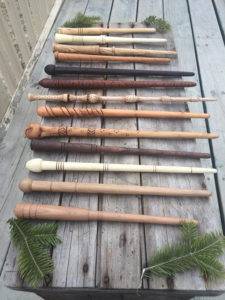 For more Harry Potter jewelry specifically, check out this Book Riot post Harry Potter Jewelry for Every Occasion (and Harry Potter Jewelry Boxes to Put It In). You also might want to check out last year's Harry Potter holiday gift guide.