Literary Gifts For Writers
Whether or not you yourself identify as a writer, chances are good that you likely know someone in your life who writes. So what do you do when you need to get the writer in your life something to commemorate a big accomplishment, to celebrate a birthday or holiday, or just because? Here are some excellent literary gifts for writers to consider.
Be they serious novelists, serious fan fiction writers, or serious journalers, what they have in common is a love for putting words to paper (or screen). And remember: if you yourself are a writer, then there's no shame in popping one of these gifts into your own online shopping cart.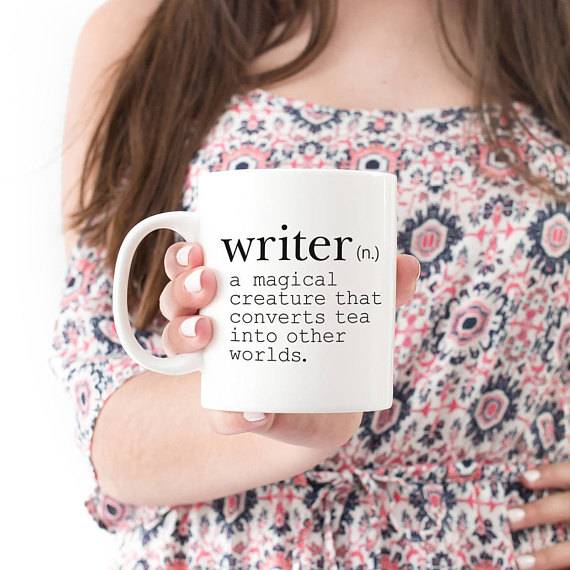 The writer mug, $15.72. For those writers in your life who are over-caffeinated (which is probably all of them).
Choose Your Words Throw Pillow, $50. This serves as a reminder to the writer, as well as the visiting guest.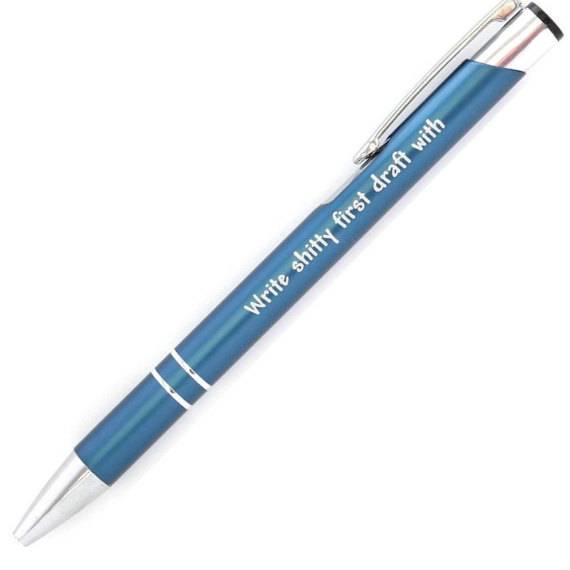 Write shitty first drafts with pen, $4.03. This one's for the writer who does it old school with paper and pen.
Chunky, hand-made cozy book sweater, $99. It's a cardigan, which means it's perfect for the writer who chooses to lock themselves away in a cold, dark room for days at a time. Lots of colors to choose from and many of them are named after books (so clever!).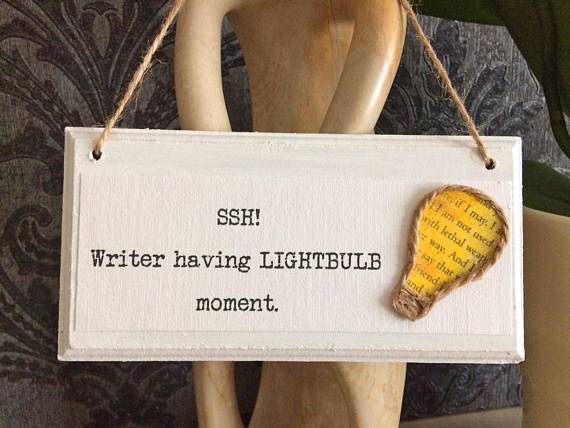 Writer having a LIGHTBULB moment sign, $12.22. What a fun take on the "do not disturb" sign.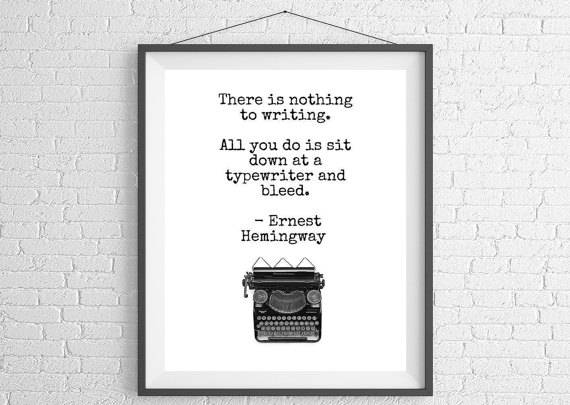 Ernest Hemingway quote print, $9 and up. A perfect piece for above a writer's desk, so they know how much they're giving up by writing.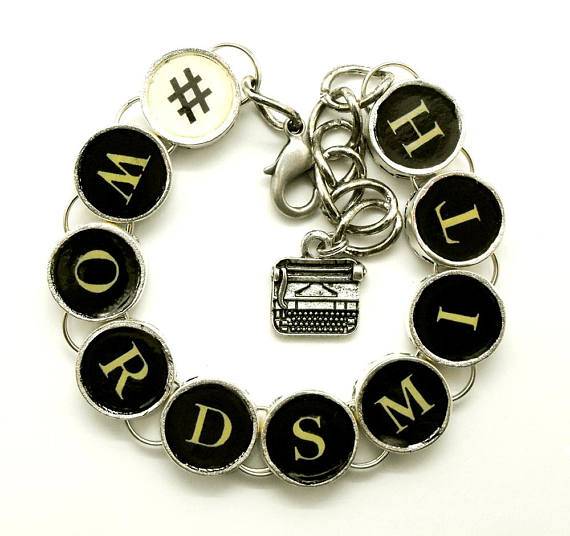 Hashtag wordsmith bracelet, $28.95. A little bling for that writer's wrist.
I will write 500 words mug, $16 and up. You and your writer will never get that song out of your head.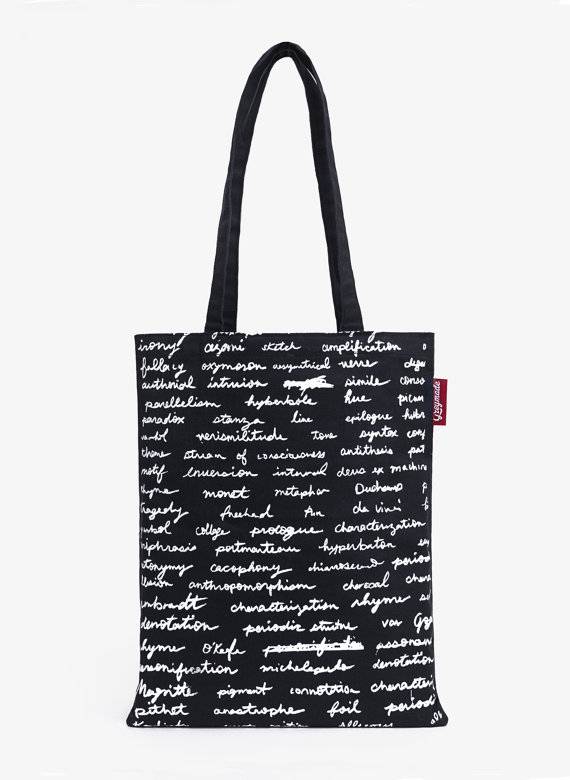 Writer tote bag, $20. For when your writer needs to head out of the house to do some writing at a cafe, this tote is covered in wordy inspiration.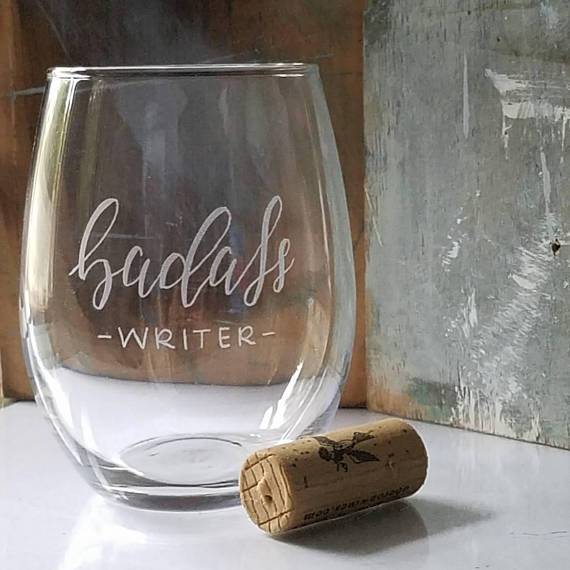 Badass writer wine glass, $18. Because wine.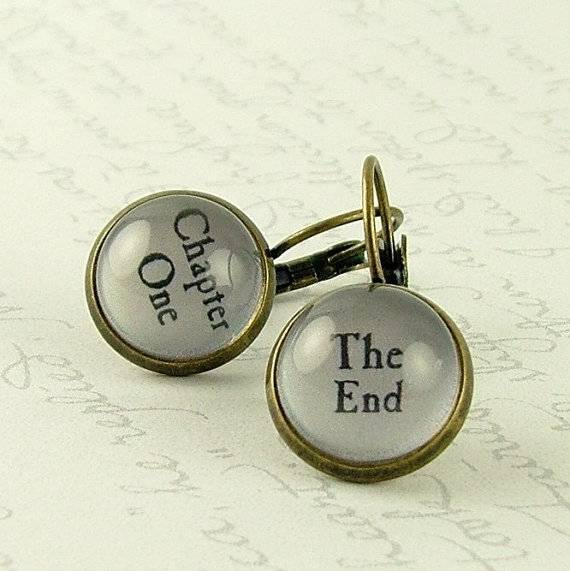 Chapter one/the end earrings, $18. A reminder that the start and the finish lie between their ears.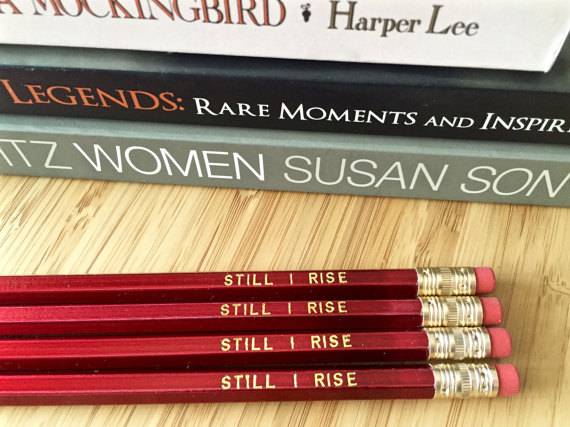 Still I rise pencils, $1.75 and up. Because Maya Angelou is always an inspiration.
Writer tee, $26.  Short and simple.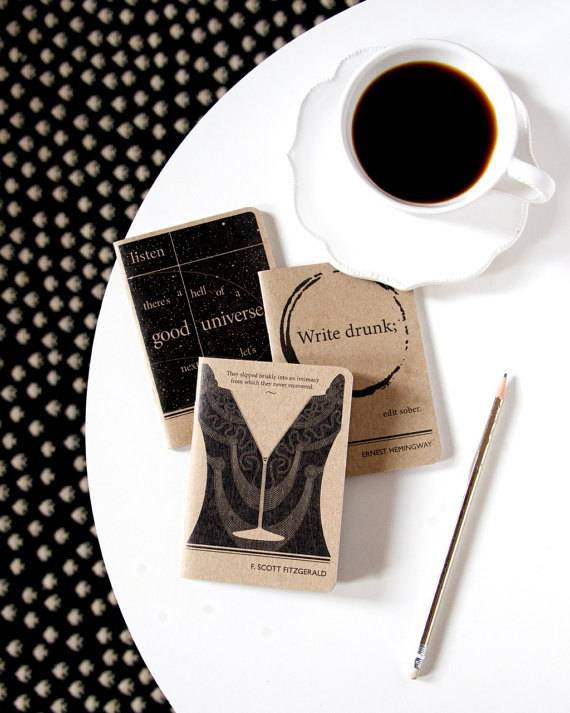 Literary notebook set, $15. For when inspiration hits and you need a great place to write those thoughts down.
Book lover typographic print, $16. Fun, stylish, and a great office decoration.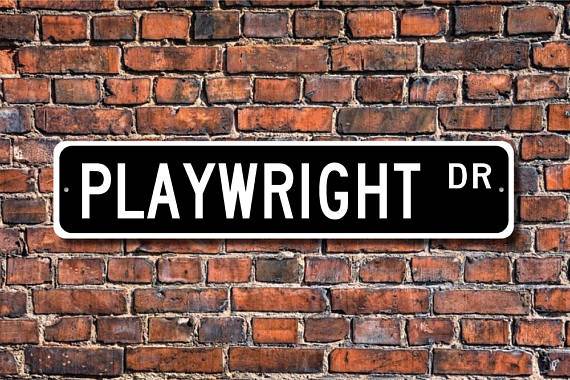 Playwright Drive sign, $11 and up. For the playwrights you may know.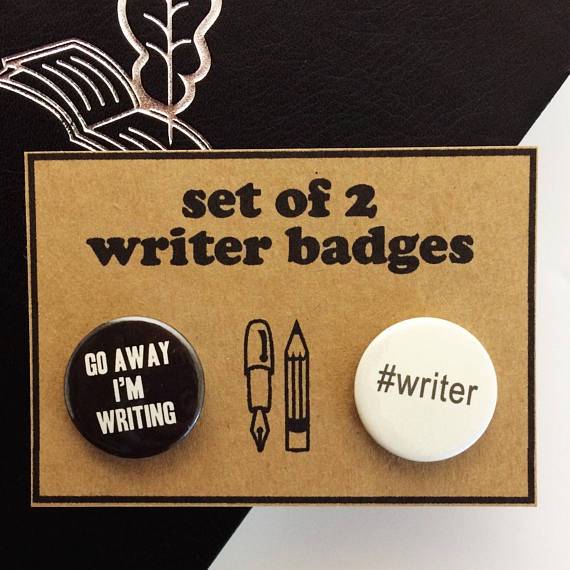 Writer pins, $4. These would look excellent on the tote bag below.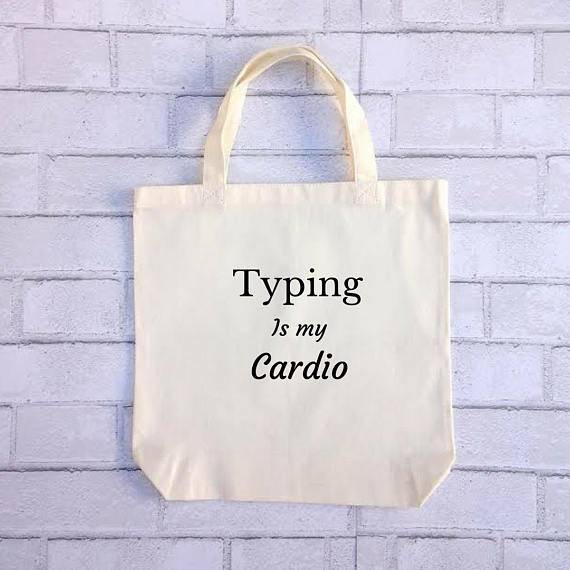 Typing is my cardio tote bag, $17.  Especially true for writers on a tight deadline.
Write keychain, $9. When the writer leaves the house, this keychain is a reminder of what awaits them upon return.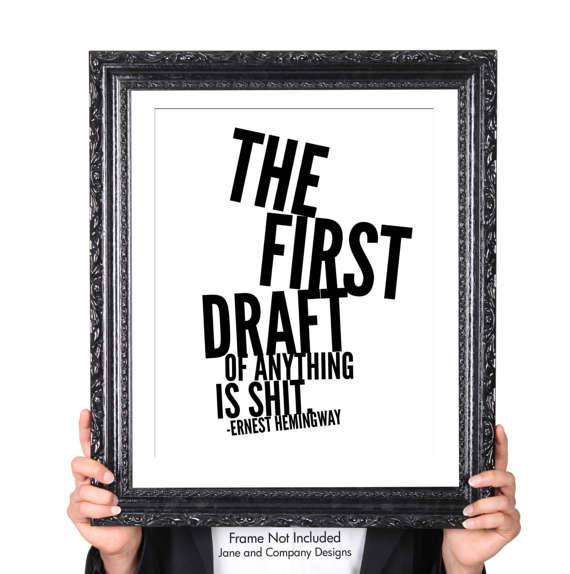 The first draft of anything is shit print, $13. Hemingway is #inspiration.
Browsing history mug, $13 and up. What writer hasn't been there?
Poet book sculpture, $37. More desk inspiration, this time for the poets.
Book leggings, $55. Leggings make for great writing attire.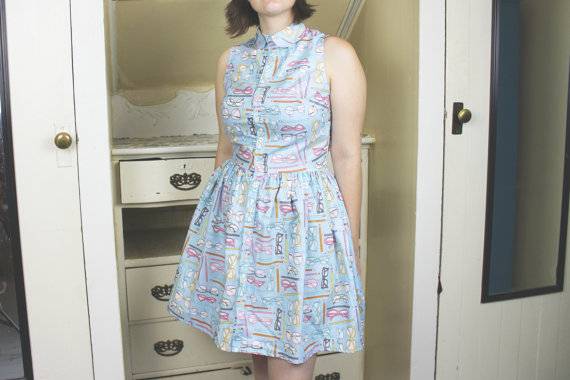 Retro style writing dress, $115. For when the writer ventures out of the house for a big event.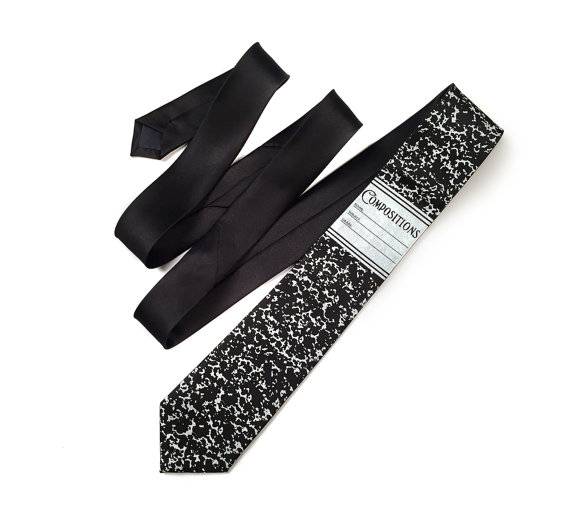 Composition notebook tie, $36 and up. For when the writer who ventures out of the house prefers a tie.
Writer fridge magnets, $8. Be reminded of writing in the rare moments of remembering to feed the writer.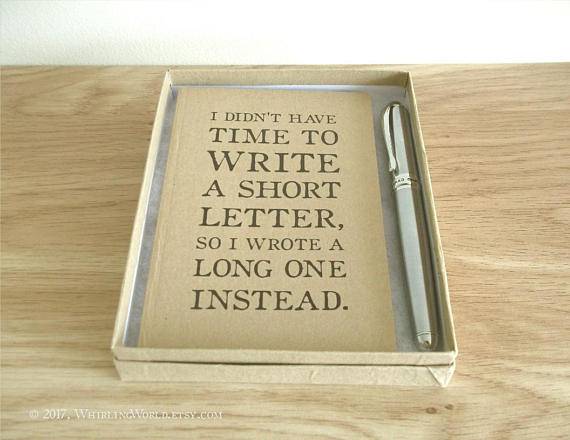 Letter writer notebook set, $13.65 and up. For the letter writers.
Book lovers wallet, $47. There might not be a whole lot of money in it, but it sure is cute.
Future bestselling author mug, $16 and up. #Goals.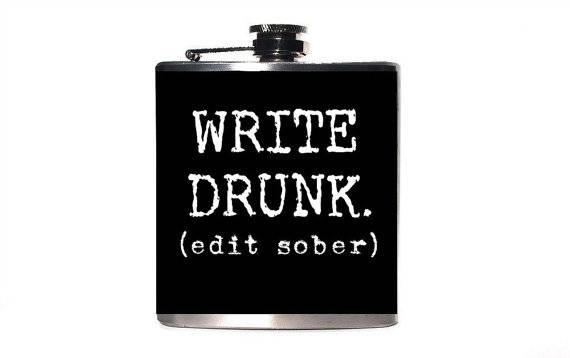 Write drunk, edit sober flask, $24 and up. Because sometimes, it's best to just be truthful.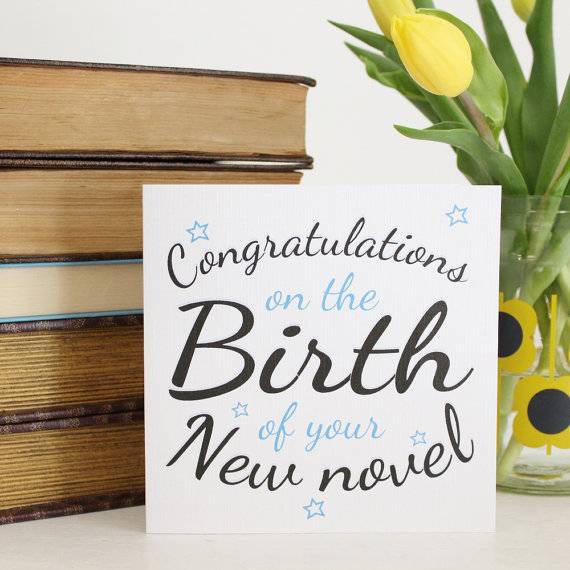 Congratulations on the birth of your new novel card, $3.41. Give the writer the props that they deserve.
Once you've scoured the literary gifts for writers options, spend a little time looking at the literary gifts for teachers suggestions, too—not only are they great options for those who teach, but many of the items there would be perfect for writers, too. 
By signing up you agree to our Terms of Service