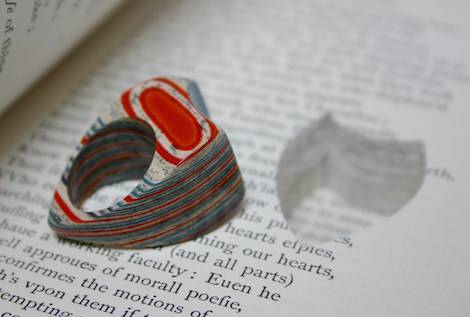 Literary Jewelry Made From Vintage Books: Critical Linking, November 26, 2017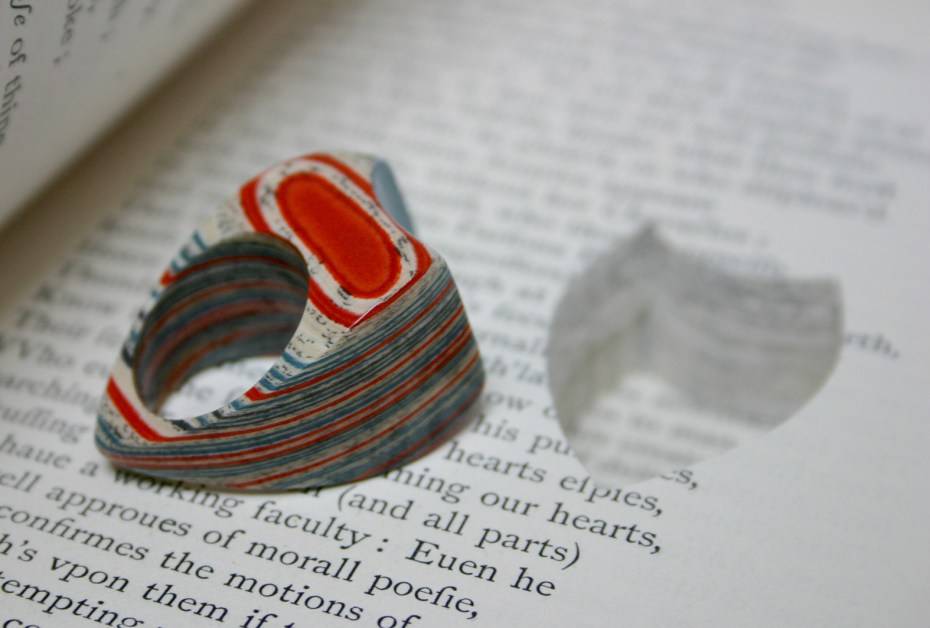 By laminating hundreds of the paper pages of vintage books together and then finishing them with a high gloss coating, artist Jeremy May is able to create these marvelous pieces of literary jewelry.
Happy Sunday! Enjoy some really neat jewelry made from old books. 
____________________
1. Wilder was related to one of the Salem "witches." An ancestor, Martha Ingalls Allen Carrier (granddaughter of Edmund Ingalls, long thought to be the first of the family on the continent), was denounced as "a rampant hag" by Cotton Mather and hanged as a witch at Gallows Hill during the Salem Witch Trials. From the Massachusetts Bay Colony to the Mayflower, from Puritans to Presidents, Wilder would be tied by blood or marriage to the wellspring of American history.
I am pretty sure that the locust fact was IN the books. I knew some of these by having read the series not too long ago, but many of these facts about Laura Ingalls Wilder were new to me. 
____________________
"We have the luxury here of not doing the best books of the year," Leigh Haber, books editor of the magazine and longtime publishing industry editor, says of the list. "It's not scientific. We don't have to sit with a panel and decide which of the books on the list has every single element that would make it critically acclaimed and so on."
A peek behind the curtain of Oprah's Favorite Books. 
____________________
On Tuesday, Nov. 14, Ron Howard's Imagine Entertainment, which has specialized in action-packed adult fare like Apollo 13 and Cowboys & Aliens, announced that they had optioned the rights to The Wrath and the Dawn. Erica Huggins, who was named president of Imagine Entertainment in 2013, will be heading up development. Huggins has previously produced such blockbusters as The Heart of the Sea, starring Chris Hemsworth, and Get On Up, the James Brown biopic led by Chadwick Boseman.
Hey Hey Hey! Everything about this sounds great.