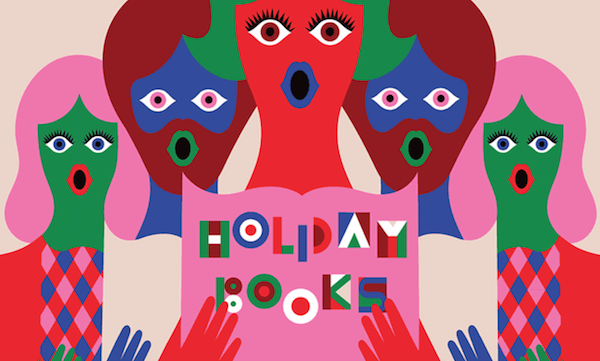 NYT's 100 Notable Books of 2017: Critical Linking, November 23
Sponsored by Rosemarked by Livia Blackburne.

---
The year's notable fiction, poetry and nonfiction, selected by the editors of The New York Times Book Review. This list represents books reviewed since Dec. 4, 2016, when we published our previous Notables list.
The 100 notable books of 2017 list from the New York Times is here.
---
Used properly, categories in literature can illuminate a work instead of mystifying it—if we use them like filters on spotlights, layered colors and hues, combinations of light and shadow, we can examine a book from many different angles, holding various versions of it in our minds, without losing sight of the work itself. House Made of Dawn is both a masterpiece about the universal human condition and a masterpiece of Native American literature. It's a novel about traditions—in one part, Abel hunts a golden eagle with "its talons closed upon a snake," "an awful, holy sight full of magic and meaning"—and a novel about what it means to be an American man in the second half of the twentieth century.
On the questionable literary category of "Native American literature."
---
Suggesting that we might enjoy reading about rape in no way correlates violent fantasies with real-life desires. It could easily be that reading about rape inspires a strain of magical thinking, that if we experience it vicariously we are inoculated from it happening to us. But it does happen to us, in shattering numbers: in a 2014 report, the CDC estimated that one in five American women will be raped. And rape culture enables and reflects this.