The 5 Best Fiction Titles From The Folio Society's Christmas Collection
Just in time for the Holidays, the Folio Society has released the Christmas 2017 Collection, some of the greatest works of literature in exquisitely illustrated, hardbound editions.
There's a lot to love in the new collection. It has everything, from biography to crime fiction to your favorite dystopian science fiction and fantasy titles. There are even a few selections of poetry as well. Here are five of the top choices in fiction and poetry from this year's collection:
The Handmaid's Tale by Margaret Atwood with illustrations by Anna & Elena Balbusso
If you liked the Hulu miniseries based on this dystopian classic, there's no time like the present to revisit Gilead. In Margaret Atwood's chilling vision of the future, female handmaids are forced into sexual servitude in order to save a dying world by repopulating the Earth.
"Science fiction has monsters and spaceships; speculative fiction could really happen," Atwood once told The Guardian. Her novel might not, at first, feel like ideal reading for the holidays, but it does feel especially prescient in our current climate when every day a new sexual assault case is brought to light.
Anna and Elena Balbusso's illustrations complement the text with equally disturbing vibes, influenced by Futurism and fascist propaganda.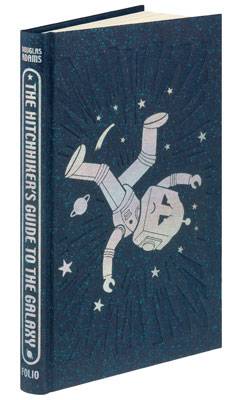 Shelling out $230 bucks for five books might seem like a real drain on the wallet, but considering that these are five of the greatest and funniest books ever written, the decision is really a no-brainer. Especially when buying the entire set together saves you 15%.
Adams's epic humorous saga, which follows hapless Englishman Arthur Dent and his alien friend Ford Prefect on various misadventures across the galaxy, is bound in glittered cloth and set with Sabon typeface. Jonathan Burton's inventive and witty images are the perfect additions to these comic masterpieces.
Jane Eyre by Charlotte Brontë with illustrations by Santiago Caruso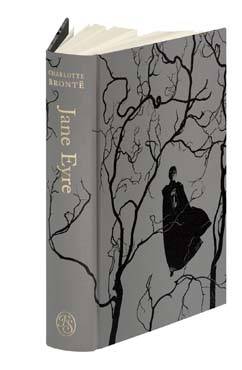 Brontë's timeless heroine is brought to life in this gorgeously illustrated edition that highlights the novel's gothic influences.
"When we say we love it—and everybody I've ever mentioned the book to says, with a stern fervour, 'I love Jane Eyre'—do we mean the novel or Jane herself?" asks Emma Donoghue in her introduction. The answer is decidedly both.
Caruso, who was born in Quilmes, Argentina in 1982, is an avant-garde artist who is fascinated by the fantastique in his work. His symbolist images highlight the otherworldliness of the novel as Jane finds herself caught between two worlds.
A Wrinkle In Time by Madeleine L'Engle with illustrations by Sam Richwood
When bespectacled, shy teenager Meg Murry answers a knock on her door in the middle of a stormy night, she's swept up in a universe-spanning adventure with her brother Charles Wallace and friend Calvin, searching for her missing father.
First published in 1962, this beloved Newberry-award winning children's classic now gets the Folio treatment with stunning full-color illustrations by Sam Richwood, an illustrator and fine artist who lives and works in Hertfordshire, England.
A Wrinkle in Time is the perfect introduction to science fiction and fantasy for any young readers in your life, and this edition makes a great gift. Or it may just be time to treat yourself and revisit the classic all over again, in advance of Ava DuVernay's film adaptation coming out next year.
Rumi: Selected Poems by Rumi (Jalāl ad-Dīn Muhammad Balkhī) translated by Coleman Barks with illustrations by Marian Bantjes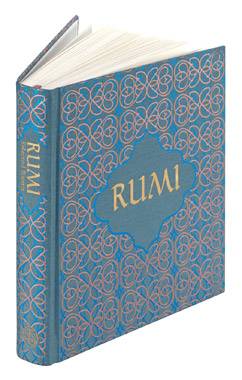 Born in 1207, the poet Jalāl ad-Dīn Muhammad Balkhī, known as Rumi, traveled extensively throughout the Muslim world fleeing the Mongol invasion of Central Asia. He settled in modern-day Turkey. When his friend and spiritual tutor Shams Tabrizi disappeared, Rumi turned to poetry to capture his loss.
Over the next 30 years, Rumi wrote thousands of verses that have since become popular for their frank and lyrical ruminations on both the mundane and the divine. This edition is replete with Coleman Barks' translation and Islamic-inspired patterning by the graphic designer Marian Bantjes.
As I said, a lot to love in the new collection! If none of these strike your fancy, there's plenty more to choose from. Head over to the Folio Society's website and start your holiday shopping early!