Vintage and Antique Animal Bookends You Need In Your Life
I love to peruse antique shops for photography purposes. We have a ton of shops locally, and some of them have some delicious light that filters through, giving ideal opportunities for interesting pictures.
I also end up making a purchase or two while I'm doing my photo hauntings. One of my favorite finds was a set of vintage owl bookends, which now sit atop the bookshelf where I keep the typewriter I also found on one of my trips. I love that they're unique, they've got character, that there's a story and history behind them, and that they're imperfect.
But for those who don't hit up the antique stores on days when you're looking for an adventure, you can still snag some excellent vintage and/or antique animal bookends by spending a little time on Etsy. I've written before about how I score used books in great condition on the cheap there, and while I can't promise that all of the bookends here are cheap, I can promise these animal bookends would make excellent additions to your bookshelves or make perfect gifts for the other book and animal lovers in your life.
Note that by nature of these being one-off items, it's possible they could be sold by the time you read this post. But never fear: if hunting down specific editions of books is something you love, then you'll find the same kind of enjoyment in trying to hunt down a set of vintage bookends, too.
Rustic Cast Iron Bulldogs, $60.
Midcentury brass elephants, $42.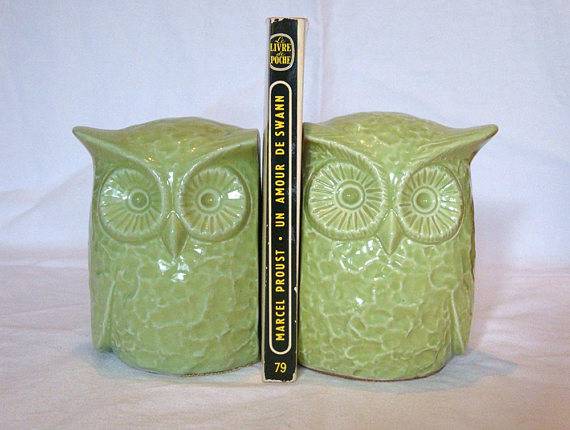 Vintage avocado green ceramic owls, $44.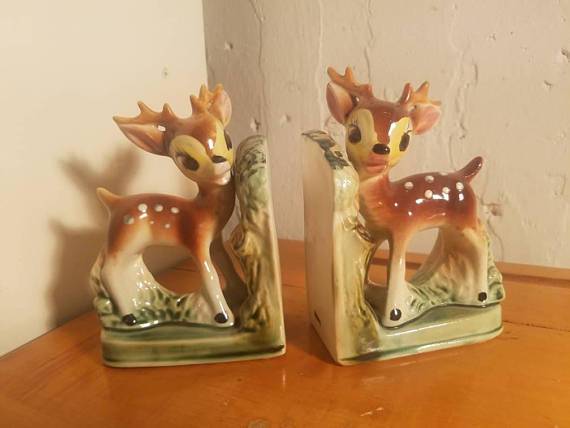 Ceramic baby deer, $25.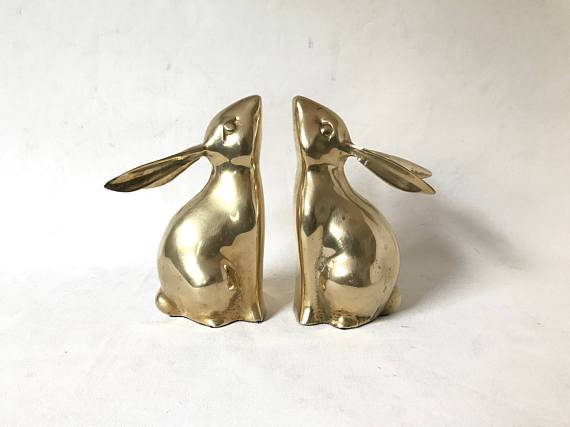 Brass Midcentury rabbits, $185.
Ceramic dogs, $15.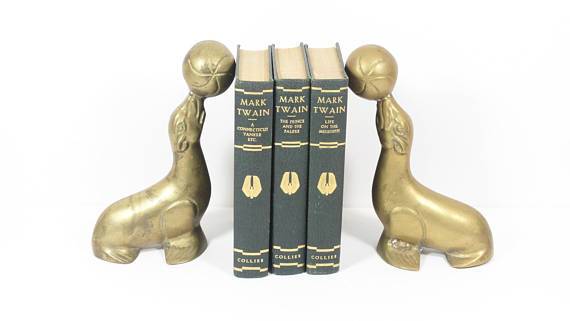 Brass seals, $43.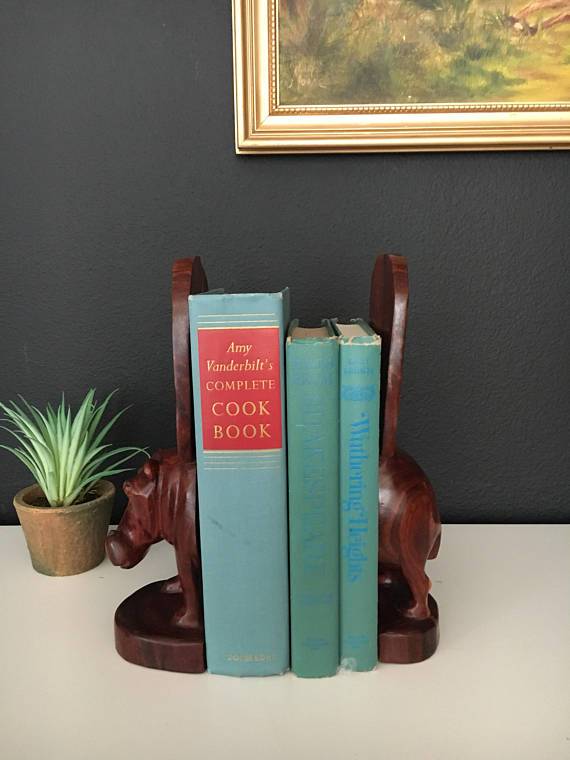 Hippo Bookends, $37.
Brass and wood cats, $42.50.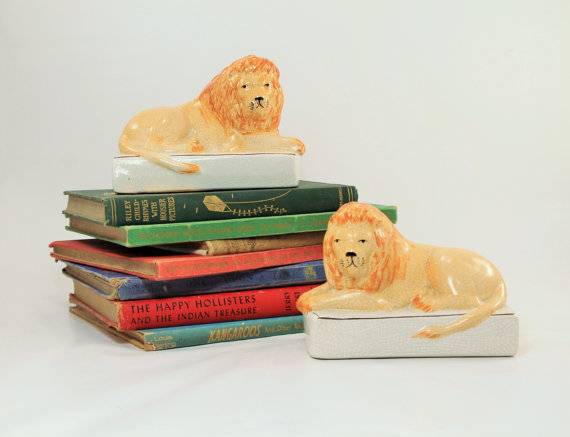 Lion bookends, $45.
Wood fawns, $54.50.
Stretching Cat bookends, $35.
Brass Sea Horses, $100.
Art Deco Birds, $155.
Brass Pigs, $100.
Turquoise Ceramic Squirrels, $101.50.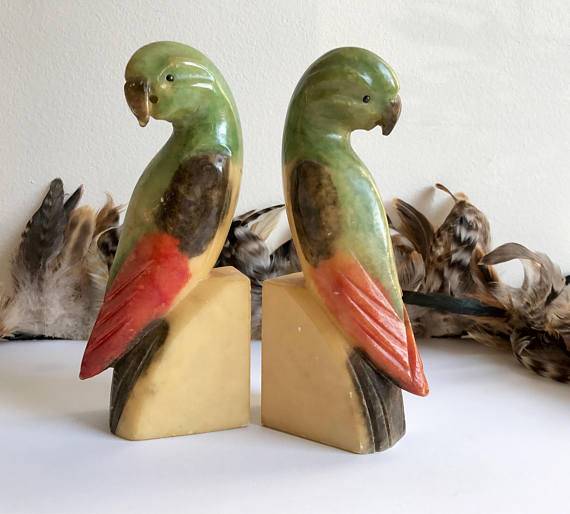 Alabaster Marble Parrots, $220.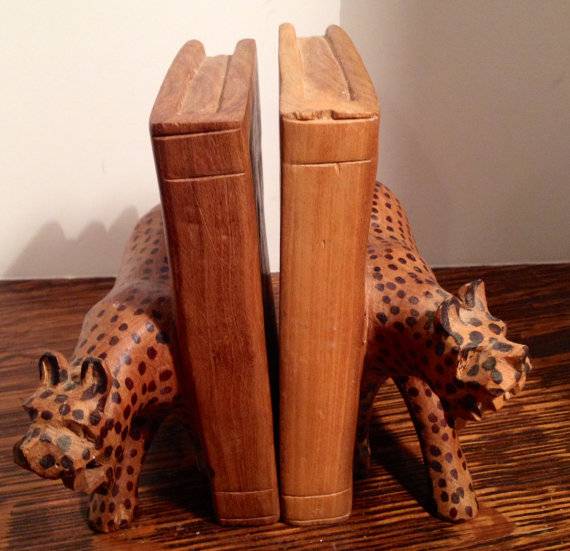 Wood Leopards, $24.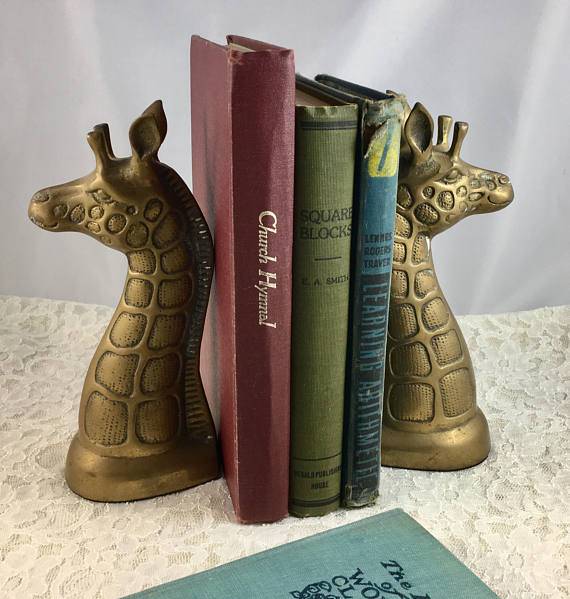 Brass Giraffes, $70.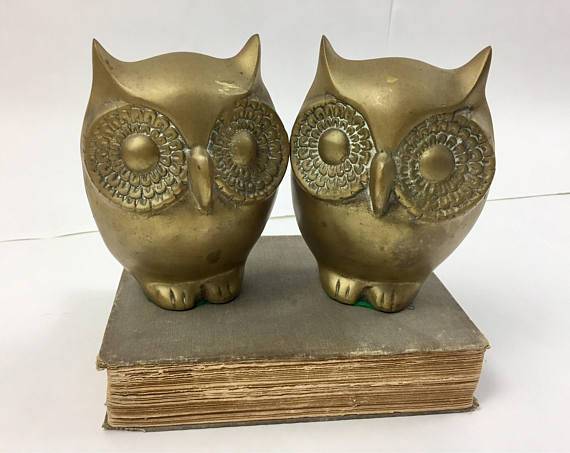 Brass Owls, $75.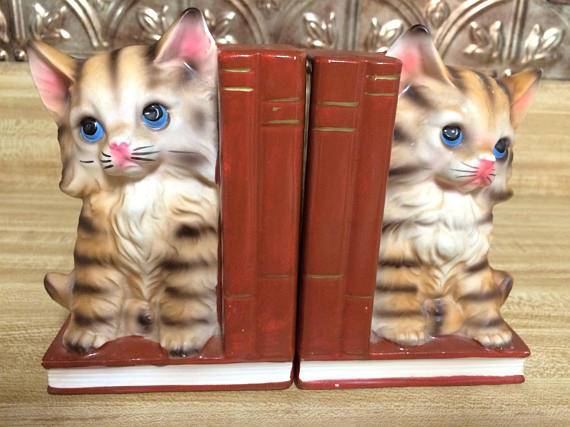 Ceramic Tabby Cats, $40.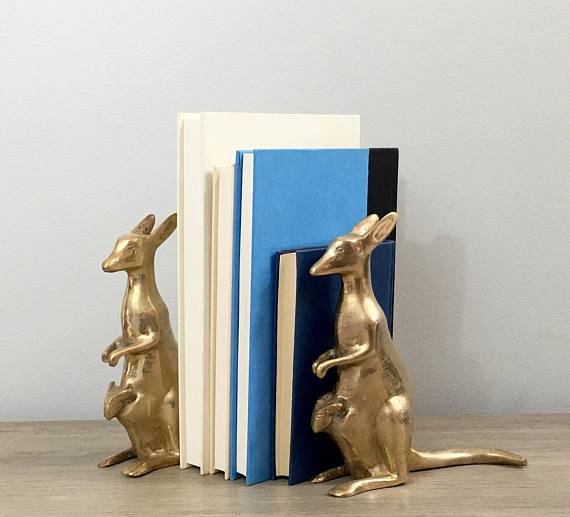 Brass Kangaroos, $95.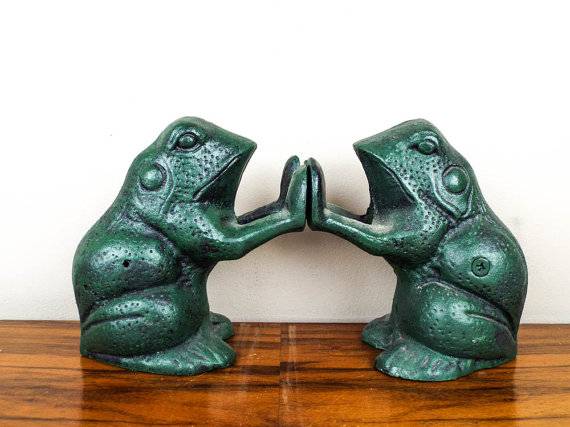 Cast Iron Frogs, $78.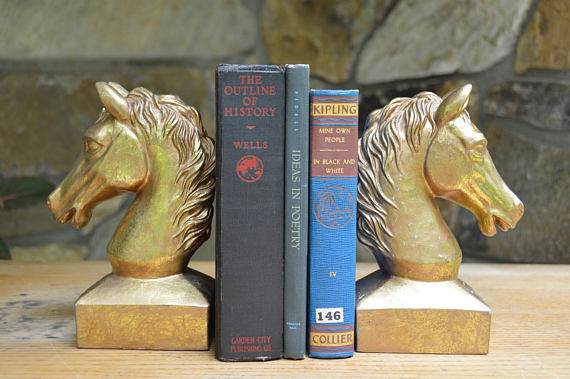 Plaster Gold Horses, $28.
Lefton Elephants, $20.
Midcentury Brass Mice, $32.50.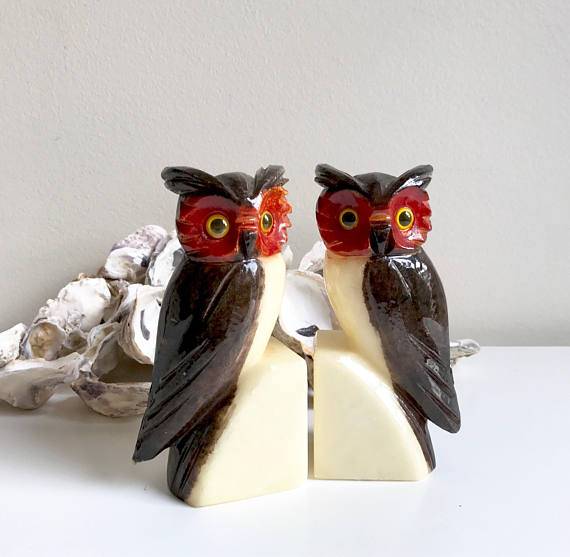 Alabaster Marble Owls, $140.
Midcentury Ceramic Poodles, $14.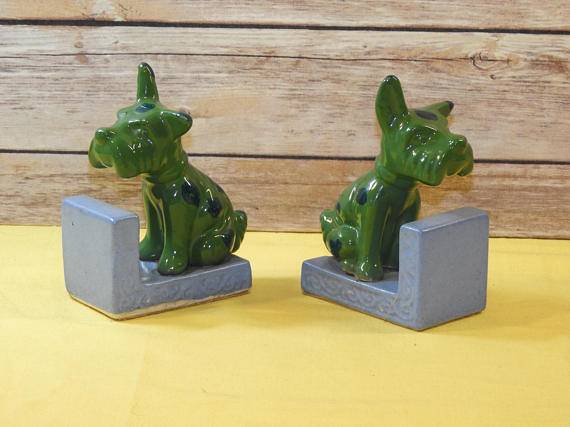 Ceramic Scottie Dogs, $32.