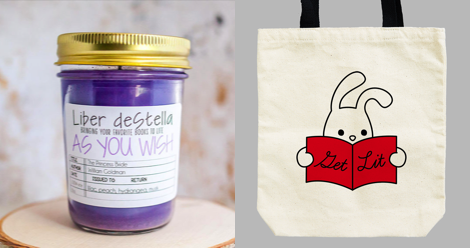 Sponsored by DoorBeeDesigns—$15 off with coupon code BOOKRIOT!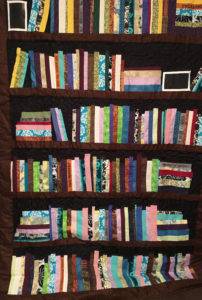 This is the perfect gift for any book lover! You choose the bookshelf color, the authors/titles, and the size. Text is machine embroidered, it will not fade or peel like other materials will. Available in a variety of sizes from wall hangings to king size quilts. My products are made to order with high quality fabric. No two quilts will be the same. Visit www.DoorBeeDesigns.etsy.com to see reviews from others who have bought this or any one of my other items. I have a solid 5 star review and pride myself in high quality work with excellent customer service.
---
Williams Sonoma has added to their Harry Potter collection with Hogwarts house kitchen accessories, like this fantastic Slytherin apron.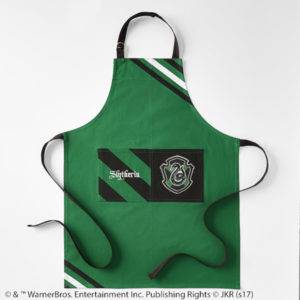 One can never have too many tote bags and this Get Lit Tote is adorable.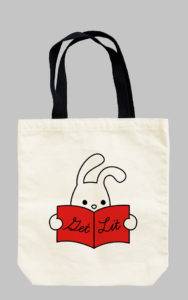 I am swooning over everything in the new Pottermore Art Collections, especially this Diagon Alley poster.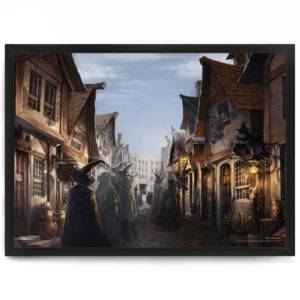 I need this Eye of Sauron Umbrella in my life.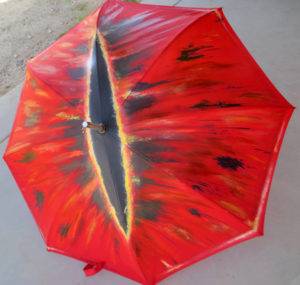 I love candles so much and I want every book-inspired candle in this Etsy shop, starting with the As You Wish Princess Bride-inspired candle.