New Mugs: Reading Trumps Ignorance!
You've read so many books. The best books. Tremendous books! You're gonna love our new Reading Trumps Ignorance mug. Pair it with a matching limited-edition tee for 25% off.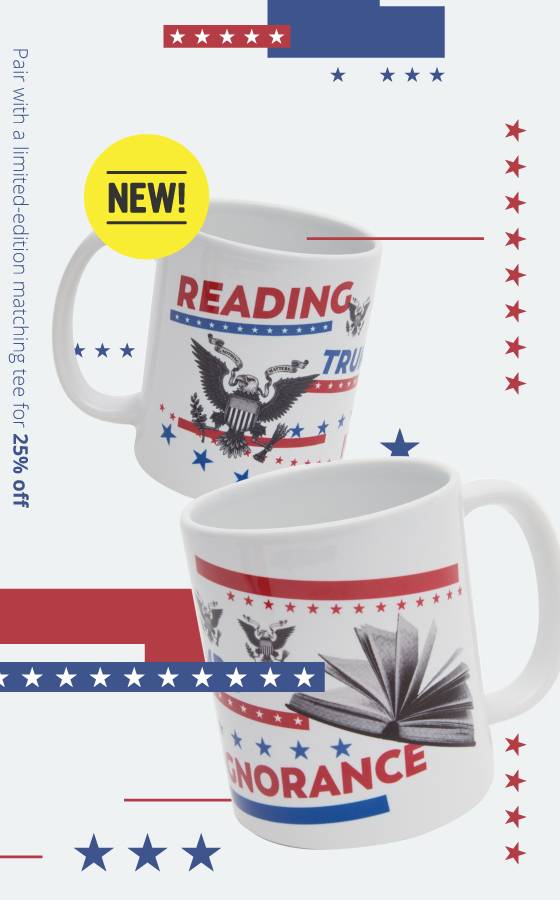 By signing up you agree to our Terms of Service
Get up to 80% off books you actually want to read with our
Book Deals newsletter
!