Inbox/Outbox: October 27, 2017
According to my Goodreads challenge page, I'm right on schedule in terms of books I've read and the ones I want to read. But let's be real, the to-be-read pile is always way, way, way too long. Which is wonderful! But also discouraging. I once calculated how many books I'm likely to read during the rest of my life, and the number made me really, really sad. On the plus side, grad school means I'm reading a lot, which means I'm basically living my best life. My inbox/outbox, as you'll see, is pretty eclectic.
Inbox (books acquired)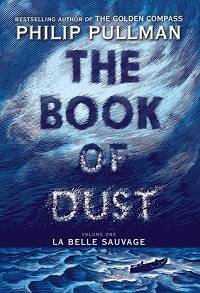 The Book of Dust by Philip Pullman
When I think of Pullman's His Dark Materials, I get this nostalgic burst of giddiness. Because I love those books. So, so much. And they defined a kind of passage in my reading, a subtle shift towards a love of idea-driven fiction. The way Pullman explores philosophical questions in his books is just incredible, and right up my alley. So, naturally, when I heard Pullman on NPR the other day and was reminded that holy smokes there's a new Pullman novel out, I decided to immediately order it from IndieBound. Do I have time to read it right now? Nope! Is it my vacation read the minute classes let out in December? Yup-yup-yup.
outbox (books finished)
Omeros by Derek Walcott
I'm not usually a big poetry reader. Not because I don't like it, exactly, but because my reading habits crave narrative. I used to not even like short stories, because I wanted the length of novels. But now I adore the short story form, and my hope is that poetry will come next. Walcott seems like a great start for this, and Omeros in particular, since it's a book length narrative. But it's also super experimental in terms of plot and storytelling, and it's considered an epic poem. Describing the landscape of the Caribbean, Walcott is unparalleled, and each page of this book had me swooning over the language and beauty.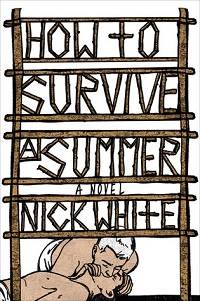 How to Survive a Summer by Nick White
I started this incredible queer book for a writing workshop, because Nick White graduated from the same program I'm currently in and our teacher assigned it. He visited my university and was warm, wonderful, and an excellent reader. Shamefully, I'd only read half the book when he signed it for me, but recently, I zipped through the rest of it, staying up way too late in order to keep reading. I love his clean prose style, the sardonic sense of humor, and the way the book approaches trauma. It's a gorgeous first book, and I can't wait to see Nick's stories when they come out in 2018.
in the queue (what i'm reading next)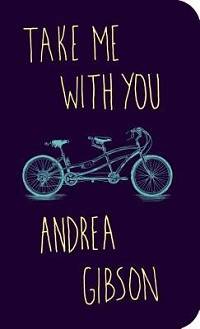 Take Me With You by Andrea Gibson
Okay, so I know I said I don't read much poetry, but then suddenly this post includes two books of poetry? Well, maybe the shift is happening now. Anyway, I've loved Andrea Gibson since a longtime ex of mine wrote one of their poems in an A.S. Byatt book as a dedication. That first poem made me swoon, and everything I've listened to or read by Gibson since has moved me. I got the ARC of this and I can't wait to check it out.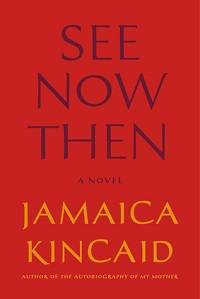 See Now Then by Jamaica Kincaid
Yes, this is for class, specifically for my Caribbean Literature class, and I am so stoked to read it. I love Jamaica Kincaid, and her short story "Girl" still makes me shiver to think of. From what I know about this book, I think I'm going to love it, and I'm very curious to see how Kincaid uses or changes Greek myth (which I've heard she uses in this book) in her plot.
What books have you bought, finished, and added to your TBR this week? Leave a comment below.
Enter to win
$250 to spend at Barnes and Noble!