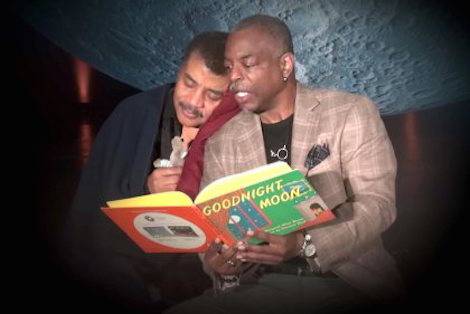 Levar Burton Reads "Goodnight Moon" to Neil DeGrasse Tyson: Critical Linking, October 15, 2017
Critical Linking is sponsored by Life Detonated by Kathleen Murray Moran.

____________________
I know this has been everywhere on the internet this week but it's Sunday, and we need something joyous. 
____________________
Lerner's books have shaped my life and my career. I thought I was good at apologizing and making amends, but this book challenged me in an unexpected and profound way. Imagine a world where we move away from blame and defensiveness and toward real accountability. This is the road map.
Brené Brown shares 6 books that inspire her bravery and my must-read list just grew. 
____________________
Morin's life suggests he cared far more about something else: respecting other people. While he worked hard at maintaining his privacy, he still acted decently and kindly toward co-workers, students, and strangers. Even those who knew him only briefly saw this. "We really enjoyed him while he was here," says an employee at Brookdale, the assisted-living facility. "He was a very sweet man."
It was on measures like this that UNH cheated Morin by treating him less like a human being than a marketing prop.
This is an unbelievably well-written and researched piece and also unbelievably angering: the story of a humble librarian who donated $4 million to his place of employment and how they spun wasting that donation on an LED scoreboard for the football field into what the donor would have wanted.
____________________
We've told you before about Folio Society, the London-based publisher that takes beloved works of literature – modern and classic – and spruces up their handsome hardbound editions with knockout original illustrations. Well, they're gearing up for Halloween with electrifying editions of two iconic works of modern horror: William Peter Blatty's The Exorcist, illustrated by Jeremy Caniglia, and Stephen King's The Shining, illustrated by Edward Kinsella. We've gathered a few of the scariest images from each, so check them out below – and see more in the books, available now, exclusively at the Folio Society website.