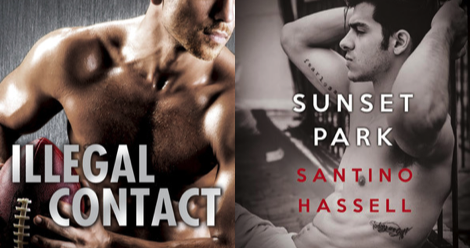 A Chat with Queer Romance Novelist Santino Hassell
[Editor's Note 3/14/18: Riptide Publishing has terminated its relationship with the person writing as Santino Hassell in response to allegations from the queer romance community. Read the full statement here.]
Santino Hassell is one of those rare beasts: a male-presenting person writing romance. If you have explored the world of queer romance, you have definitely come across his name, whether you're more into suspense, speculative fiction, or contemporary romance. All five of the books currently available in his Five Boroughs series have above a 4 star average on Goodreads, and in 2017 alone he is set to have nine—N-I-N-E!—books released. These include his most recent release, Illegal Contact.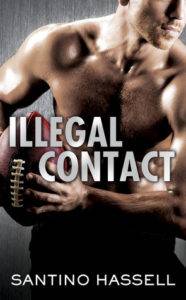 Illegal Contact is the first book in the new Barons series, about members of a football team in New York. Gavin Brawley, starting tight end for the Barons, puts the brawl in Brawley one day in a video that goes viral. Thanks to an assault charge, he's placed on house arrest in his giant home on Long Island and isn't allowed to set foot in the Barons' stadium. Coming to grips with the fact that he needs an assistant, he hires Noah, a smart-mouthed, bespectacled realist who won't say no to good money. Doesn't matter that Noah knows pretty much nothing about football. But boy, do the two of them have chemistry—too bad they're both completely clueless.
With all that magic coming through his hands, what's Santino Hassell's bookish life look like?  Luckily for us, he was willing to share some of his secrets with us.
How did you get into romance as a reader? Did writing come first, or did it follow your interest?
Thinking back, I've always read multiple genres but the books that drew me in the most were stories with strong romantic subplots running parallel to the main plotline. As an adolescent, I read a lot of YA romance. A friend of mine introduced me to it because we were both so into reading (we'd skip school and go to Waldenbooks or somewhere and just read if that's an indicator), and I'd gobble up series like Sweet Valley High by Francine Pascal or Making Out by K.A. Applegate. Then I started reading VC Andrews which is dark stuff, and got into paranormal and fantasy novels with strong relationships.
The TL;DR version: I always preferred stories with romantic plotlines, so when I started writing I naturally shifted in that same direction.
You write in a few different subgenres. What's your favorite to read? (Or do you read them all and more equally?)
My favorite is contemporary romance. I used to be a big fantasy guy, but contemporary is where it's at, especially the gritty stuff like Cara McKenna or Molly O'Keefe. There's something really amazing about reading a world that's identifiable yet better than the one I live in, if that makes sense. I love characters who are rough with hard edges and face strong challenges, but who can overcome it and find love.
You're a prolific writer, with an expected nine books in 2017 alone. How much time do you get to read in a given month? Do you have to find time to read or build it into your schedule?
I actually have to build it into my schedule because for a solid year, I wasn't able to read *anything* and it was depressing. Now, I build an hour of reading into each day. It's really not enough, so if I'm super engaged I'll also read until I fall asleep at night.
What are you reading right now?
The Everything I Left Unsaid series by Molly O'Keefe. It's gritty and sexy and dangerous yet hopeful at the same time. I love reading about characters who are feral and tough and defensive but who expose their soft spots for the right people.
Football season is coming up and it obviously plays a big part in Illegal Contact. Did other sports romances inspire you to write this one? What do you look for in a good, well-balanced sports romance (or any other kind)?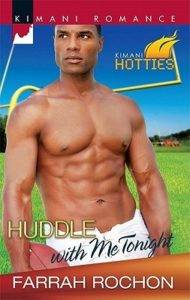 Some of my favorite sports romances are by Avon Gale and Sarina Bowen, but my favorite of all time is Heartship by Amy Jo Cousins (college football player meets a cute anime nerd online, and finds out said nerd is a super hot gay guy) and the New York Sabers series by Farrah Rochon. Huddle With Me Tonight, book 2 in that series is incredible. A hot, caring, and amazingly loyal pro football player has a meet-hate with a smart and beautiful reviewer who pans a new book he's just put out. Both of those novels are pretty indicative of what I wanted to do with Illegal Contact. Opposites attract, but with characters who aren't what people would expect them to be despite the archetypes they're molded from.
We can't talk about romance without considering you as a writer who, even in m/m romance, is in what many consider to be a genre written and read mostly by women. Your voice brings something different to the table. How do you retain that authenticity when coming up with new characters (that we can still love)?
A lot of readers say there's something different about my voice and style, and I'm honestly still trying to identify those elements for myself. It became almost like a treasure hunt in each book. Or a fear of not measuring up with a new release. A voice in my head is like, Is this the book where I don't do the thing that people say makes my voice unique?
Besides my insecurity, I know my books tend to be a little gritty with characters who are not always easy to love, and who usually have messy families and socioeconomic struggles, but a lot of that stems from my own experiences growing up. I would say the one thing I intentionally set out to do is to capture characters, especially queer characters, who feel like people I may run into in the city, who would be friends with some of my friends, and who could walk off the page and ease into queer communities and belong there.
Do you have a favorite character of your own creation? (I'll admit. Mine's Raymond Rodriguez.) If so, what about them do you favor most?
Raymond is my favorite too! I loved him so much I turned the follow-up to Sunset Park, Interborough, into another full-length novel. I love him because he was not originally planned to have a story at all, and yet something about writing him felt natural and fun and he was full of potential. It was amazing to write him over the course of two book years as he went from a slacker pothead living off his big brother to a workaholic who would do anything to support his live-in boyfriend (even though he was taking on way more than he could handle).
And of course, I have to ask: What's your favorite book of all time (or the one you recommend the most)?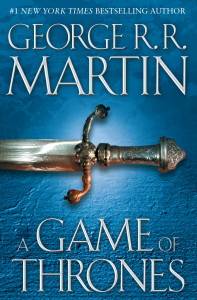 Ohhhh this is such a Big Question. As of now, I would have to say… overall it would be Game of Thrones just because there's a lot of memories attached to that first book in the series. Mainly… me being too poor to actually buy it, so I sat in a bookstore and read it over a period of several weeks while the rest of my life was really complicated and disappointing in the background. So, there was a lot of escapism attached to reading that novel, and that's why I've invested a lot of time into the series as a whole (and why the show enrages me!!).
Most recently, though, I would say Bad Neighbor by Molly O'Keefe has become an all-time favorite. It was the book that drew me out of a major funk and reminded me of the types of books I aspire to write, and the type of writer I aspire to be, and that's so meaningful. It's ensured that novel is engraved in my memory forever.
***
Thanks to Santino for sitting down to answer our questions! I don't know about you, but I've got more reading to do now! (Though not even he can get me to read A Song of Ice and Fire. Sorry, Santino.)