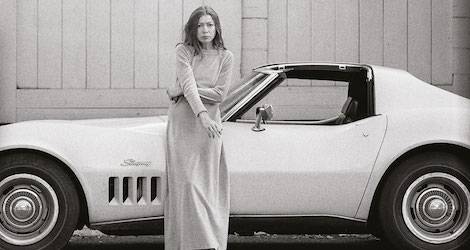 Joan Didion Documentary Coming to Netflix: Critical Linking, August 28
We've got a $200 Powell's gift card to give away! Go here to enter, or just click the image below:

---
American writer Joan Didion is the subject of a new Netflix documentary. Joan Didion: The Center Will Not Hold chronicles the author's life and work, and it's set to arrive on October 27. Directed by her nephew Griffin Dunne, the film includes footage of Didion partying with Janis Joplin, hanging out with Jim Morrision in the recording studio, and more.
The hippest author is getting a hip documentary.
---
Despite the protests of hundreds of angry residents, the Escondido City Council voted 3-2 Wednesday night to begin the process of outsourcing the city's library service to a private company.
An overflow crowd of more than 250, almost all opposed to the plan, packed the City Council chambers and for hours pleaded with the council not to move forward with signing a contract with Maryland-based Library Systems and Services Inc.
Can't wait to see which brand logos we'll be seeing all over the libraries now.
---
The interesting question at this point is not whether fan fiction can be good, by familiar literary standards. (Of course it can; cf. Virgil.) Rather, it's this: What is fan fiction especially, or uniquely, good at, or good for? Early defenses presented the practice as a way station, or an incubator. Writers who started out with fanfic and then found the proper mix of critique and encouragement could go on to publish "real" (and remunerated) work. Other defenses, focussed on slash, described it as a kind of safety valve: a substitute for desires that could not be articulated, much less acted out, in our real world.