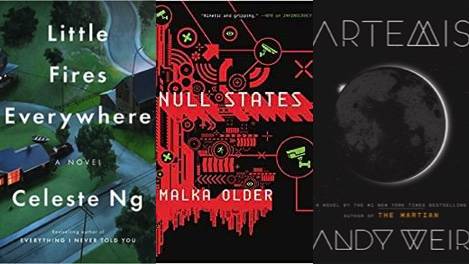 Buy, Borrow, Bypass: Second Book Edition
As anyone who's heard the phrases "sophomore slump" and "one-hit wonder" can guess, it's damn hard to follow up a spectacular performance with something just as awesome. Expectations are high and oh so difficult to meet.
This autumn seems to be the season for second books, which means we'll have an opportunity to see how a number of acclaimed authors fare their second time out. In this post, I'm examining four books that follow widely-acclaimed debuts I really enjoyed. Let's see how they did.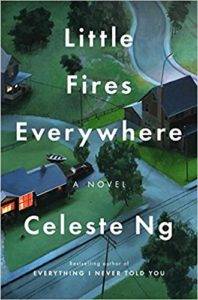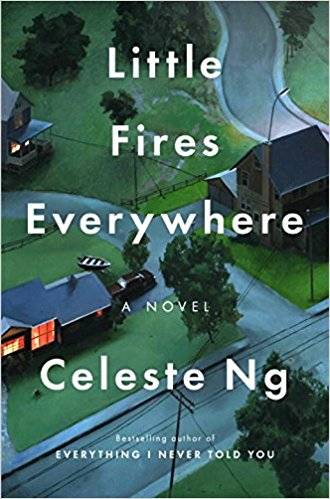 Little Fires Everywhere by Celeste Ng
Given how much I adored Ng's Everything I Never Told You, I had concerns about Little Fires Everywhere. Could Ng really manage a miracle twice in a row? Would Little's setting and characterization live up to the monumental expectations set by Everything? (You can read my take on Everything and its "intricate, surprising, expertly crafted plot" in this post.) My concerns, it turned out, were unwarranted: Ng has knocked it well out of the park yet again. Little Fires Everywhere shares significant DNA with Everything—it starts with a shocking crime, it tracks a complicated and disintegrating family, its characters are finely tuned, its setting is ludicrously vivid—but manages to become very much its own, wonderful book. In the end, I think I may slightly prefer Everything I Never Told You but am absolutely delighted that it will share shelf space with this excellent follow-up.
Verdict: Duh. Buy.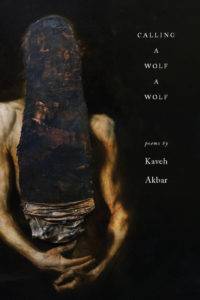 Calling a Wolf a Wolf by Kaveh Akbar
Earlier this year, I urged Book Riot readers to follow Kaveh Akbar (and a few other poets) on Twitter, in part on the power of his chapbook, Portrait of the Alcoholic, which was published in January. Beating everyone on this list for turnaround time, Akbar is about to publish another book, this one full length, not even 9 months later. This book continues Portrait's examination of addiction and recovery ("everyone wants to know / what I saw on the long walk / away from you") but expands that focus to even more encompass the whole ragged, lovely space where one's self meets one's world ("the geese are curving around the horizon drawing maps / a curve is a straight line broken at all its points so much / of being alive is breaking"). Akbar's poems are somehow and always striking, sensual, abstract, and exploratory. And Calling a Wolf a Wolf has one big advantage over Portrait: it simply has more of those gorgeous poems for you to dive headfirst into.
Verdict: Buy, you fool. Buy!
Null States by Malka Older
I had high hopes for this one (especially since the first of this series, Infomocracy, was my favorite book of 2016). Those hopes were fulfilled when I first read and loved Null States back in May. Diving back into a world with a microdemocratic political system, unstable conflicts at the margins, and a total absence of cable news was especially disorienting in 2017, but that only made the book even more fascinating and enjoyable. And in the months since I first read it, as I've toyed with it in my mind, that estimation has only grown. Null States is clever fun and a useful tool for thinking through the present and imagining the future. As such, it's a worthy follow-up to Infomocracy. And it has something its predecessor didn't: an impounded camel.
Verdict: Buy a copy for yourself then copies for the people you would want to form a centenal with.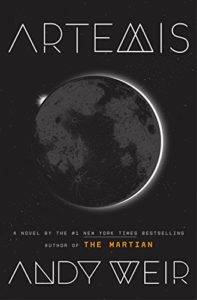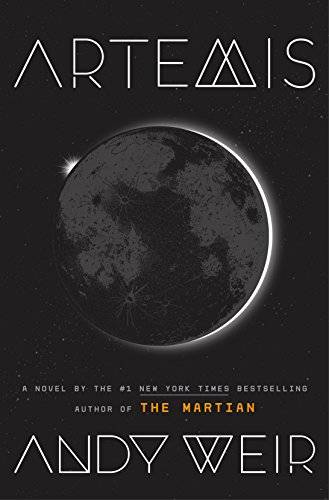 Artemis by Andy Weir
I was a fan of The Martian, which I found charming, fun, and a delight to read. So I really wanted to like Artemis, his upcoming book about a lunar colony and a series of plots to monopolize its oxygen supply. I swear I did. Unfortunately, that didn't happen. It's not that Artemis is terrible. I mean, I finished it, and that doesn't happen if I hate a book. But beyond being mildly enjoyable, there wasn't much striking or memorable or especially fun about it. The absence of The Martian's captain's-log framing device weakens Weir's voice and makes Artemis a lot less dynamic (and funny) than its predecessor. The heist plot feels like just that—a plot mapped out in advance to deliver just the right, predictable number of twists and turns—and the characters feel more like sketches than compelling people. In the end, it's relatively diverting and pretty pleasant—but only just.
Verdict: Bypass and wait for the movie, which will probably be pretty good.