More of Book Riot's Favorite First Lines in Literature
It's no mystery that we're word nerds here on the good ship Book Riot. Heck, in the past, we've shared our favorite lines from literature, as well as our favorite first lines. Since a little time has passed, and new contributors have come aboard, we wanted to throw a few more favorites into the mix, give you more of Book Riot's favorite first lines in literature.
I remember in grad school, sitting around my friend's apartment, pulling books from the shelves and reading aloud the best first lines we had found. Because let's be honest – you open a book in a bookstore, you read a first line…. and there's a moment of judgment. To buy? To give it a paragraph? To put back and forget about? And as writers, struggling through our MFA program, we could only stand in amazement of what we deemed to be perfect first sentences, ones that took you by the hand (or the collar) and pulled you in.
So behold, the majesty of a well-crafted first sentence, offered up by a few more of our contributors.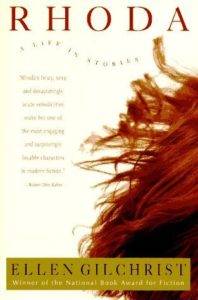 From "Music" by Ellen Gilchrist (from Rhoda: A Life in Stories)
"Rhoda was fourteen years old the summer her father dragged her off to Clay County, Kentucky, to make her stop smoking and acting like a movie star."
From Rebecca by Daphne du Maurier
"Last night I dreamt I went to Manderley again."
From Gold Fame Citrus by Claire Vaye Watkins
"Putting the prairie dog into the library was a mistake.
From I Capture the Castle by Dodie Smith
"I write this sitting in the kitchen sink."
From Act Like It by Lucy Parker
"Almost every night, between nine and ten past, Lainie Graham passionately kissed her ex-boyfriend."
"The Problem of Susan" by Neil Gaiman (from Fragile Things: Short Fictions and Wonders)
"She has the dream again that night."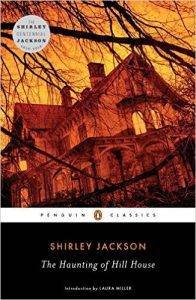 The Haunting of Hill House by Shirley Jackson
"No live organism can continue for long to exist sanely under conditions of absolute reality; even larks and katydids are supposed, by some, to dream."
From The Martian by Andy Weir
"I'm pretty much fucked."
From Illuminations: A Novel of Hildegard of Bingen by Mary Sharratt
"The most ancient and enduring power of women is prophecy, my gift and my curse."
From The Dumb House by John Burnside
"No one could say it was my choice to kill the twins, any more than it was my decision to bring them into the world."
From Then We Came to the End by Joshua Ferris
"We were fractious and overpaid. Our mornings lacked promise."
From Brown Girl Dreaming by Jacqueline Woodson
"I am born on a Tuesday at University Hospital
Columbus, Ohio,
USA–
a country caught
between Black and White."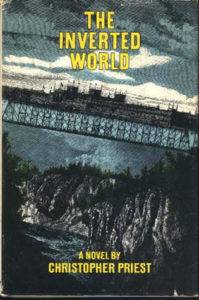 From The Inverted World by Christopher Priest
"I had reached the age of six hundred and fifty miles."
From An Ember n the Ashes by Sabaa Tahir
"My big brother reaches home in the dark hours before dawn, when even ghosts take their rest."
From Invisible Man by Ralph Ellison
"I am an invisible man."
From "Lighthead's Guide to the Galaxy" by Terrance Hayes (from Lighthead: Poems)
"Ladies and gentlemen, ghosts and children of the state, / I am here because I could never get the hang of Time."
Save
By signing up you agree to our Terms of Service
Do you like podcasts like
This American Life, RadioLab, or Planet Money
?
Annotated
is kinda like those, but for books. Go
here to find out more
, or click the image below: