Bookish Temporary Tattoos That Have Us Craving More Ink
I have a confession: If I had a skin tone that was more conducive to brightly colored tattoos, I would be covered in ink from my clavicle to my toes. I would also have to have considerably more money as well. But, as I am, I have two small tattoos that I love and I do hope someday to get more tattoos and definitely with a bookish theme. I have the tendency to fall madly in love with each bookish idea for a few weeks, then change my mind completely. I swooned pretty hard when I saw this post with other Rioters' ink. My current day job and bank account are not helping more tattoos become reality any time soon but I have recently discovered the abundance of temporary tattoos to be purchased on the internet. Here are some bookish ones I found that I've been crushing on lately.
I absolutely-most-definitely want a Harry Potter tattoo and this one could hold many meanings:
What I love about a thigh tattoo is the potential real estate to be used. This Alice in Wonderland tattoo has me considering such a placement: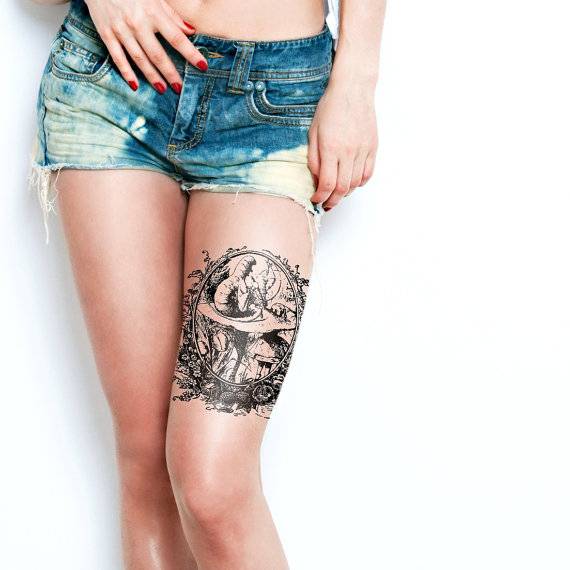 I'm madly lusting after these crows? Ravens? I don't know, I just want to be the Morrigan: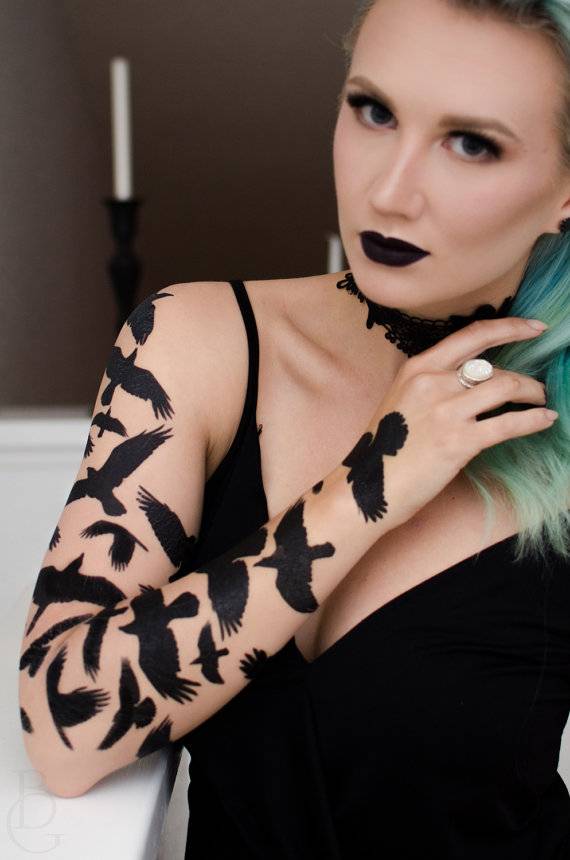 Hogwarts will always be home:
Confession time: I've often toyed with the idea of getting a "Speak friend and enter" tattoo, in Elvish, strategically placed. Maybe I'll start with the ring inscription: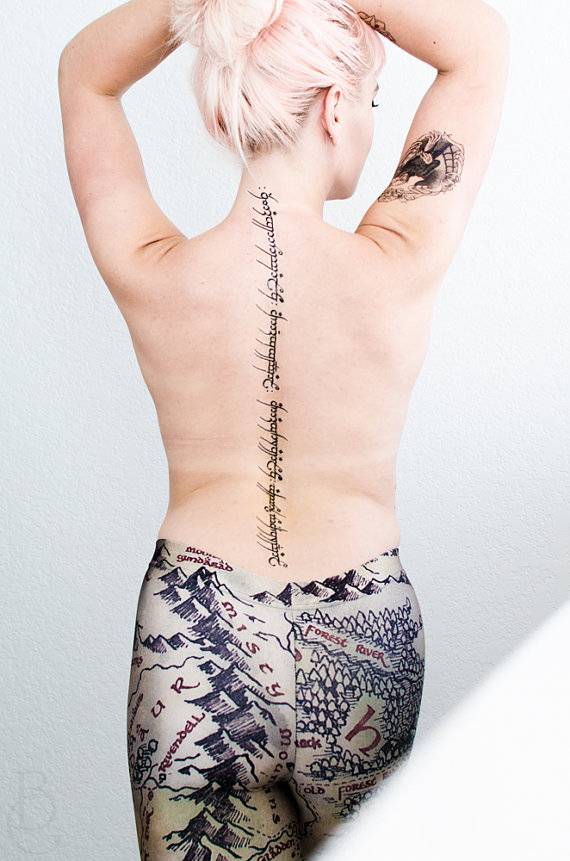 Oh hello, tiny Smaug on my shoulder, whispering bad ideas into my ear: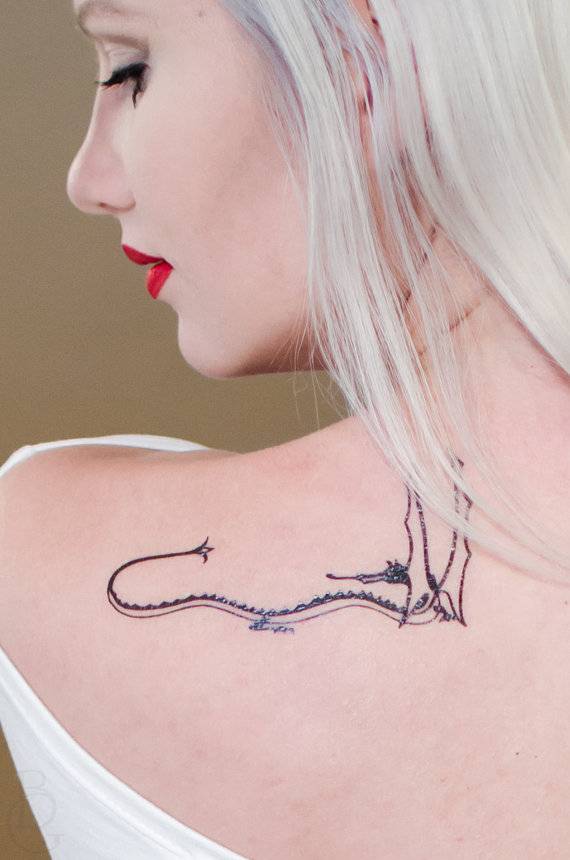 I'm too much of a chicken to get a real chest piece but this Targaryen temporary tattoo is amazing: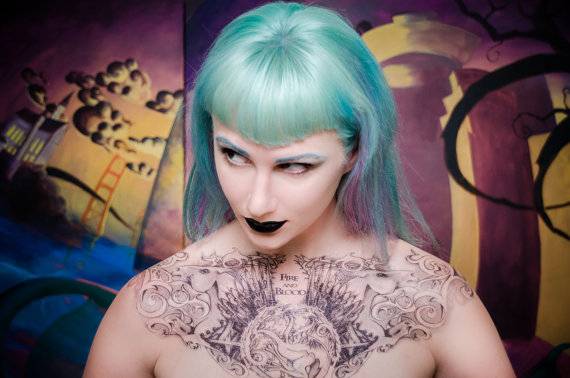 I feel like Marauder's Map tattoos are popular so while I may not get a real one, I'd definitely sport a temporary one: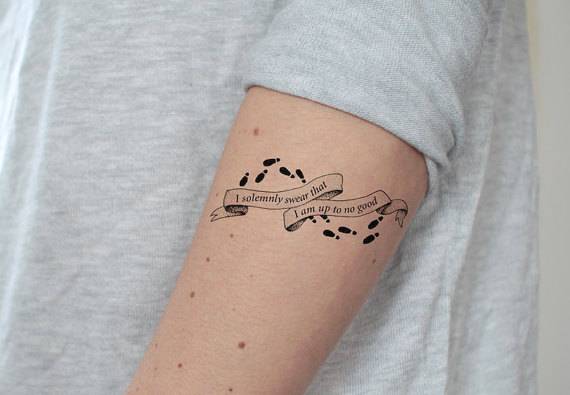 Forget how to book? Don't worry, we've got you covered: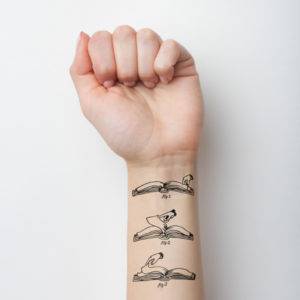 These quotation marks are pretty neat and have a few possibilities: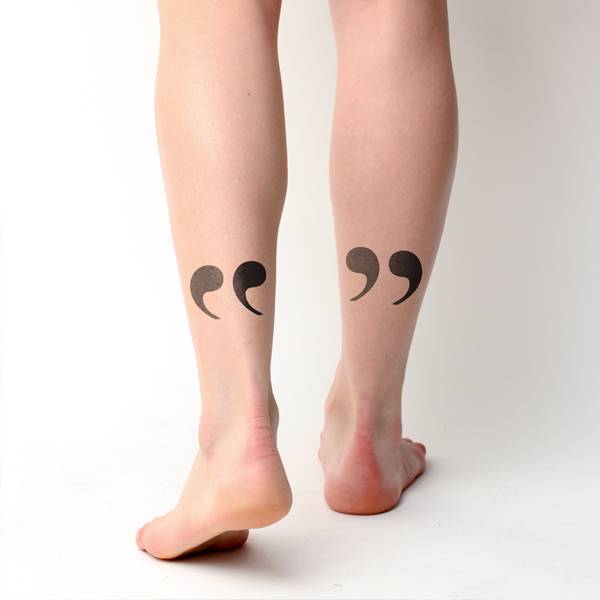 I love this selection of bookish knuckle tats to change every few days: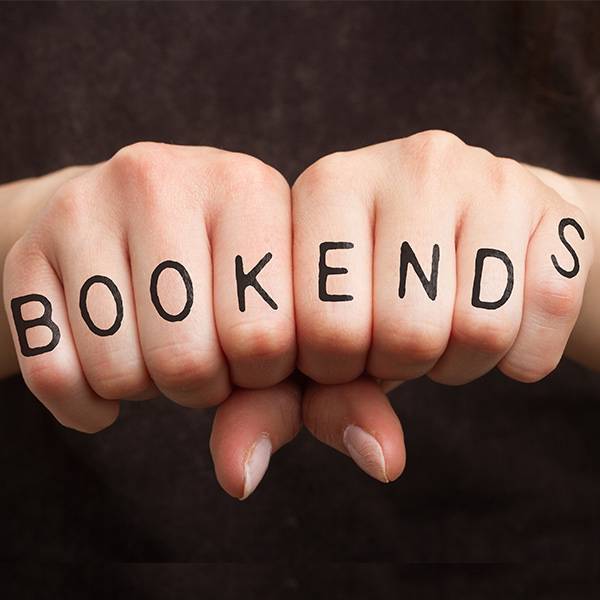 Second start to the right and straight on 'til morning: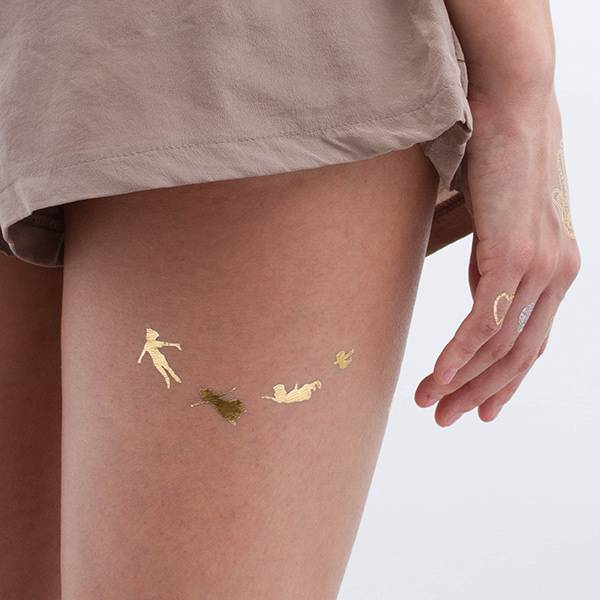 I am not a fan of House Greyjoy but I do like squids and the allure of a tentacled chest piece: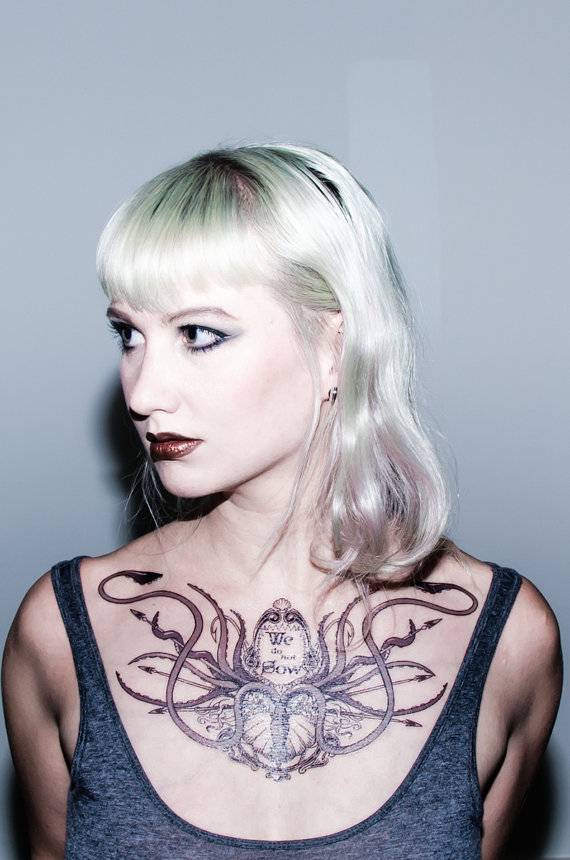 By signing up you agree to our Terms of Service
We have a $100 e-gift card to the country's only romance-only bookstore, The Ripped Bodice!
Go here to enter for a chance to win
, or just click the image below. Good luck!