A Hillary Clinton Reading List: List List #259
Sponsored by Smoke by Dan Vyleta, new in paperback.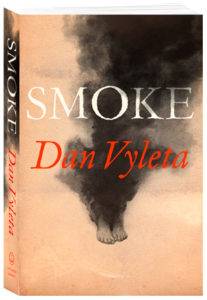 In an alternate Victorian England those who are wicked are marked by smoke. The aristocracy are clean, proof of their virtue and right to rule, while the lower classes are drenched in sin and soot. Readers of the Harry Potter series and Jonathan Strange and Mr. Norrell are sure to be mesmerized by Dan Vyleta's thrilling blend of historical fiction and fantasy, as three young friends scratch the surface of the grown-up world to discover startling wonders—and dangerous secrets.
---
at The Strategist, A Hillary Clinton Reading List
at Literary Hub, 10 Famous Book Hoarders
at Flavorwire, 20 Actual Quotes From Baudelaire As the Teen Goth You Broke Up With in High School
at the Huffington Post, 8 Summer Books To Keep You Laughing
at Off the Shelf, 9 Books We Can't Stop Talking About
at Paste Magazine, The 10 Best New Young Adult Books in June 2017
at Ms., 6 Poetry and Prose Collections Feminists Should Read This Summer
at The Guardian, Twenty years of Harry Potter – The 20 Things We Have Learned
at Omnivoracious, 8 Captivating Historical Novels
at High Country News, 12 Books Expelled from Tucson Schools
at Signature, 10 Novels Where Words Change the World
at Vulture, The Best Comics of 2017 (So Far)
In a book lover's life, there's nothing as magical as a perfect, surprising recommendation from someone who just
gets
you. But finding those people can be tough! That's where
TBR
comes in. Go here to find out more, or just click the image below: