The Bookish Guest's Room
When we upgraded from an apartment to a house, we did so knowing we'd have a guest room. My wife and I were expecting a baby, and when you expect a baby, you expect visitors to show up.
One of the fun things about a guest room? Decorating. One of my favorite things to do is to tailor the room to the visitor, and I'll admit, I have the most fun doing this when my guest is a bookish guest.
That being said, not all my guests are of the bookish variety. Not all of them will appreciate Jane Austen or bookish puns. And that's okay. But as I tailor my decorations, I like for the guest room to be all-purpose. I need my bookish guest room decor to be removable.
With that in mind, here are a few of my favorite ideas for making the bookish guest's room into a book lover's paradise, while still easily turned over into a more generic sleep space.
A curated bookshelf
When I have friends coming who I know are readers, I like to cull my own book collection and find things I think they'd enjoy reading. They may not even crack one of the books open, but by leaving a selection of books on the dresser, I've let my visitor know that 1) there is reading material if they want it, and 2) I've thought about them and prepared for their visit. (This is a collection I imagined up for my sister.)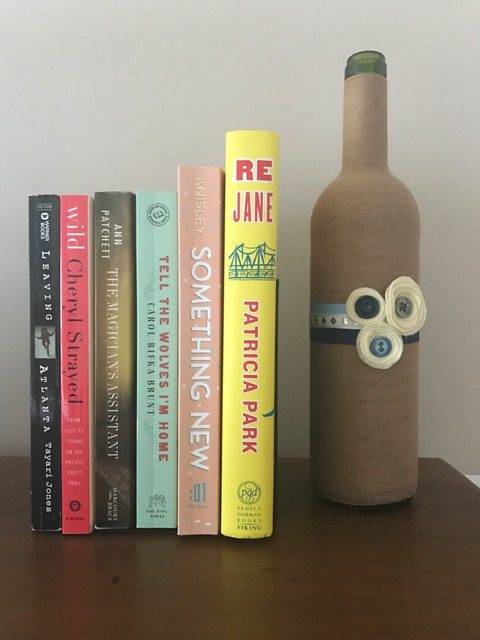 Bookish smells
A clever candle design and a bookish twist? This is truly the way to set the olfactory stage in a guest room. The Book Lovers' Soy Candle collection has everything from Gatsby's Mansion to Sexy Librarian to Pemberley and in between. Your guest will enjoy the word play and the nice smell.
Bookmark
I cannot be the only one who remembers to pack a book but not a bookmark. By providing a bookmark on the bedside table, you got your guest covered. And just in case they did bring a bookmark, but they decided to also read one of your thoughtfully curated books, they'll need a spare.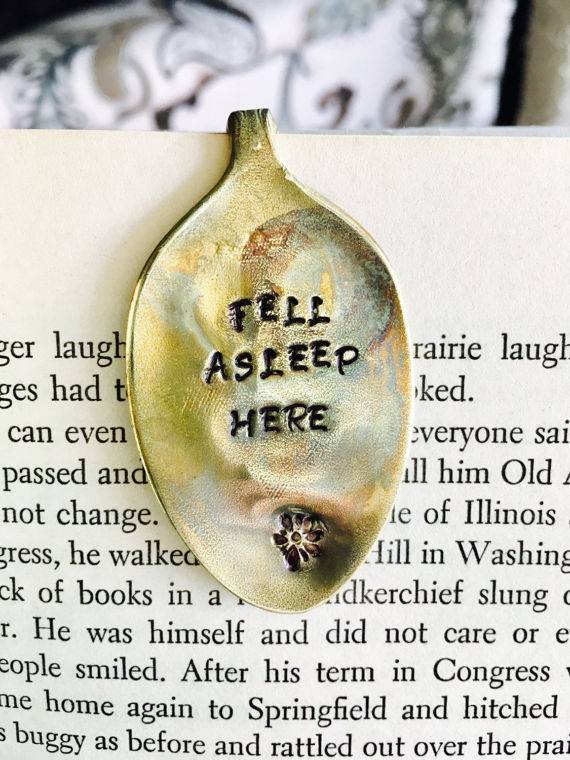 Coasters
You probably want to keep your furniture nice, but you also want your guest to feel hydrated. Solution:  coasters. Bookish guest room solution:  library card coasters.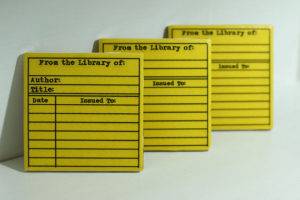 Tote as Decor
Bookish tote bags (like this hipster Austen one) are so fun, and you don't necessarily have to be filling them with books or snacks or crochet projects in order to enjoy them. A cool bookish tote, hung casually on the closet doorknob, is a fun way to add temporary bookish decor to the room, easy to remove when your guest leaves, and still functional for all your, um, toting needs.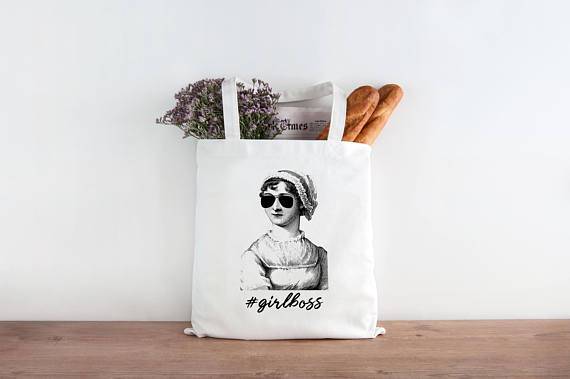 Book Nook
Okay, now this is next level, and I haven't even done this, but it seems like such a fun way to appeal to the bookish guest if you have the room and the time and the will to make it happen. A specialized book nook – or reading tent – is a super fun and whimsical way to appeal to your bookish guest. Add some twinkle lights and cozy pillows and blankets, and let your guest channel his or her inner (bookworm) child by reading in their very own book nook. Easy to take down when they leave. (And reassemble in your own room because you are obviously going to need one too.)
Have a listen to our new literary fiction podcast,
Novel Gazing!