100 Must-Read Books That Have Been Adapted for Movies and Television
It seems like every time a new book deal is announced lately, there's almost always news of the screen rights also being sold. When the rights to a book sell, it doesn't guarantee a book will appear on the screen, but it's usually a good gamble for studios to grab them in case the book does well. And there are a ton of books that have successfully been adapted for film and television, going way back to the start of moving pictures. Recently we've seen the screen debuts of such hits as Big Little Lies, The Handmaid's Tale, and American Gods, and there are so many more book to movie adaptations in the works, like The Underground Railroad, The Dark Tower, It and Monster.
Despite the near-constant adaptation of books-to-screen, "the book was better" seems like a popular refrain among readers. And while some adaptations have actually been better than the books (Jaws, Die Hard), it's a rare adaptation that can beat the source material. But it is fun to watch an adaptation and see what has changed and what has stayed the same.
So here are 100 amazing books that have made it to the big or small screen (or in some cases, both.) They are old and new titles, including fiction, nonfiction, comics and kids' books. There are certainly hundreds of other book to movie adaptations to choose from, but these are a good place to start. I'm not claiming all their adaptations are wonderful, but the books are certainly great. (In some instances, I have noted when the title has been changed for the screen.)
1. 12 Years a Slave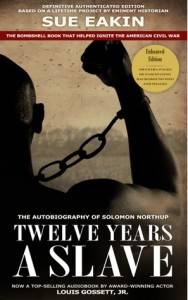 by Solomon Northrup: "Northup, a black man who was born free in New York, details his kidnapping in Washington, D.C., and subsequent sale into slavery. After having been kept in bondage for 12 years in Louisiana, Northup was able to write to friends and family in New York, who were in turn able to secure his release."
2. The 25th Hour by David Benioff: "All Monty Brogan ever really wanted when he grew up was to be a fireman. Now he's about to start a seven-year stretch in the federal penitentiary for drug dealing. With just twenty-four hours of freedom to go, he prowls the city with his girlfriend and his two best friends from high school-a high-flying bond trader and an idealistic teacher. As the minutes count down, Monty seizes one last chance to stack the odds in his favor."
3. The Age of Innocence by Edith Wharton: "The return of the beautiful Countess Olenska into the conventional society of New York sends reverberations throughout the upper reaches of society. Newland Archer, an eligible young man of the establishment is about to announce his engagement to May Welland, a pretty ingenue, when May's cousin, Countess Olenska, is introduced into their circle."
4. Akira by Katsuhiro Otomo: "Welcome to Neo-Tokyo, built on the ashes of a Tokyo annihilated by a blast of unknown origin that triggered World War III. The lives of two streetwise teenage friends, Tetsuo and Kaneda, change forever when paranormal abilities begin to waken in Tetsuo, making him a target for a shadowy agency that will stop at nothing to prevent another catastrophe like the one that leveled Tokyo. At the core of the agency's motivation is a raw, all-consuming fear of an unthinkable, monstrous power known only as Akira."
5. All Quiet on the Western Front by Erich Maria Remarque: "Paul Baumer enlisted with his classmates in the German army of World War I. Youthful, enthusiastic, they become soldiers. But despite what they have learned, they break into pieces under the first bombardment in the trenches. And as horrible war plods on year after year, Paul holds fast to a single vow: to fight against the principles of hate that meaninglessly pits young men of the same generation but different uniforms against each other–if only he can come out of the war alive."
6. American Gods by Neil Gaiman: "It is the story of Shadow—released from prison just days after his wife and best friend are killed in an accident—who gets recruited to be bodyguard, driver, and errand boy for the enigmatic trickster, Mr. Wednesday. So begins Shadow's dark and strange road trip, one that introduces him to a host of eccentric characters whose fates are mysteriously intertwined with his own. For, beneath the placid surface of everyday life, a storm is brewing—an epic war for the very soul of America—and Shadow is standing squarely in its path."
7. And Then There Were None by Agatha Christie: "Ten strangers are lured to an isolated island mansion off the Devon coast by a mysterious "U. N. Owen." At dinner a recorded message accuses each of them in turn of having a guilty secret, and by the end of the night one of the guests is dead. Stranded by a violent storm, and haunted by a nursery rhyme counting down one by one . . . as one by one . . . they begin to die. Which among them is the killer and will any of them survive?"
8. Angela's Ashes: A Memoir by Frank McCourt: "…the luminous memoir of Frank McCourt, born in Depression-era Brooklyn to recent Irish immigrants and raised in the slums of Limerick, Ireland. Frank's mother, Angela, has no money to feed the children since Frank's father, Malachy, rarely works, and when he does he drinks his wages. Yet Malachy—exasperating, irresponsible, and beguiling—does nurture in Frank an appetite for the one thing he can provide: a story. Frank lives for his father's tales of Cuchulain, who saved Ireland, and of the Angel on the Seventh Step, who brings his mother babies."
9. Anna Karenina by Leo Tolstoy: "Considered by some to be the greatest novel ever written, Anna Karenina is Tolstoy's classic tale of love and adultery set against the backdrop of high society in Moscow and Saint Petersburg. A rich and complex masterpiece, the novel charts the disastrous course of a love affair between Anna, a beautiful married woman, and Count Vronsky, a wealthy army officer. Tolstoy seamlessly weaves together the lives of dozens of characters, and in doing so captures a breathtaking tapestry of late-nineteenth-century Russian society."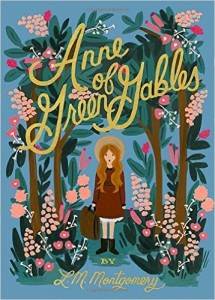 10. Anne of Green Gables by L. M. Montgomery: "It recounts the adventures of Anne Shirley, an 11-year-old orphan girl who is mistakenly sent to Matthew and Marilla Cuthbert, a middle-aged brother and sister who had intended to adopt a boy to help them on their farm in Prince Edward Island. The novel recounts how Anne makes her way with the Cuthberts, in school, and within the town."
11. Atonement by Ian McEwan: "On a hot summer day in 1935, thirteen-year-old Briony Tallis witnesses a moment's flirtation between her older sister, Cecilia, and Robbie Turner, the son of a servant and Cecilia's childhood friend. But Briony' s incomplete grasp of adult motives–together with her precocious literary gifts–brings about a crime that will change all their lives."
12. Bastard Out of Carolina by Dorothy Allison: "At the heart of this story is Ruth Anne Boatwright, known simply as Bone, a bastard child who observes the world around her with a mercilessly keen perspective. When her stepfather Daddy Glen, "cold as death, mean as a snake," becomes increasingly more vicious toward her, Bone finds herself caught in a family triangle that tests the loyalty of her mother, Anney-and leads to a final, harrowing encounter from which there can be no turning back."
13. Beloved by Toni Morrison: "Sethe, its protagonist, was born a slave and escaped to Ohio, but eighteen years later she is still not free. She has too many memories of Sweet Home, the beautiful farm where so many hideous things happened. And Sethe's new home is haunted by the ghost of her baby, who died nameless and whose tombstone is engraved with a single word: Beloved. Filled with bitter poetry and suspense as taut as a rope, Beloved is a towering achievement."
14. The BFG by Roald Dahl: "The BFG is no ordinary bone-crunching giant. He is far too nice and jumbly. It's lucky for Sophie that he is. Had she been carried off in the middle of the night by the Bloodbottler, or any of the other giants—rather than the BFG—she would have soon become breakfast. When Sophie hears that the giants are flush-bunking off to England to swollomp a few nice little chiddlers, she decides she must stop them once and for all. And the BFG is going to help her!"
15. Big Little Lies by Liane Moriarty: "Big Little Lies is a brilliant take on ex-husbands and second wives, mothers and daughters, schoolyard scandal, and the dangerous little lies we tell ourselves just to survive."
16. Bridge to Terabithia by Katherine Paterson: "Jess Aarons has been practicing all summer so he can be the fastest runner in the fifth grade. And he almost is, until the new girl in school, Leslie Burke, outpaces him. The two become fast friends and spend most days in the woods behind Leslie's house, where they invent an enchanted land called Terabithia."
17. Brokeback Mountain by Annie Proulx: "Ennis del Mar and Jack Twist, two ranch hands, come together when they're working as sheepherder and camp tender one summer on a range above the tree line. At first, sharing an isolated tent, the attraction is casual, inevitable, but something deeper catches them that summer."
18. Call the Midwife: A Memoir of Birth, Joy, and Hard Times by Jennifer Worth: "In the 1950s, twenty-two-year-old Jenny Lee leaves her comfortable home to move into a convent and become a midwife in London's East End slums. While delivering babies all over the city, Jenny encounters a colorful cast of women—from the plucky, warm-hearted nuns with whom she lives, to the woman with twenty-four children who can't speak English, to the prostitutes of the city's seedier side."
19. Cannery Row by John Steinbeck: "First published in 1945, Cannery Row focuses on the acceptance of life as it is—both the exuberance of community and the loneliness of the individual. John Steinbeck draws on his memories of the real inhabitants of Monterey, California, and interweaves their stories in this world where only the fittest survive—creating what is at once one of his most humorous and poignant works."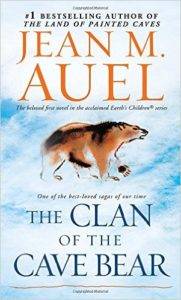 20. Clan of the Cave Bear by Jean M. Auel: "This novel of awesome beauty and power is a moving saga about people, relationships, and the boundaries of love. Through Jean M. Auel's magnificent storytelling we are taken back to the dawn of modern humans, and with a girl named Ayla we are swept up in the harsh and beautiful Ice Age world they shared with the ones who called themselves The Clan of the Cave Bear."

21. Cloud Atlas by David Mitchell: "A postmodern visionary and one of the leading voices in twenty-first-century fiction, David Mitchell combines flat-out adventure, a Nabokovian love of puzzles, a keen eye for character, and a taste for mind-bending, philosophical and scientific speculation in the tradition of Umberto Eco, Haruki Murakami, and Philip K. Dick. The result is brilliantly original fiction as profound as it is playful. In this groundbreaking novel, an influential favorite among a new generation of writers, Mitchell explores with daring artistry fundamental questions of reality and identity."
22. The Color Purple by Alice Walker: "This is the story of two sisters – one a missionary in Africa and the other a child wife living in the South – who sustain their loyalty to and trust in each other across time, distance, and silence. Beautifully imagined and deeply compassionate, this classic novel of American literature is rich with passion, pain, inspiration, and an indomitable love of life."
23. Dead Until Dark by Charlaine Harris (The basis for the show True Blood): "Sookie Stackhouse is just a small-time cocktail waitress in small-town Louisiana—except for her "disability." She can read minds. But she can't hear a word that Bill Compton is thinking when he walks into her life—and then one of her coworkers is killed… Maybe having a vampire for a boyfriend isn't such a bright idea."
24. Devil in a Blue Dress by Walter Mosley: "Set in the late 1940s, in the African-American community of Watts, Los Angeles, Devil in a Blue Dress follows Easy Rawlins, a black war veteran just fired from his job at a defense plant. Easy is drinking in a friend's bar, wondering how he'll meet his mortgage, when a white man in a linen suit walks in, offering good money if Easy will simply locate Miss Daphne Monet, a blonde beauty known to frequent black jazz clubs."
25. Do Androids Dream of Electric Sheep? By Philip K. Dick(The basis for the film Blade Runner): "By 2021, the World War has killed millions, driving entire species into extinction and sending mankind off-planet. Those who remain covet any living creature, and for people who can't afford one, companies built incredibly realistic simulacra: horses, birds, cats, sheep. They've even built humans. Immigrants to Mars receive androids so sophisticated they are indistinguishable from true men or women. Fearful of the havoc these artificial humans can wreak, the government bans them from Earth. Driven into hiding, unauthorized androids live among human beings, undetected. Rick Deckard, an officially sanctioned bounty hunter, is commissioned to find rogue androids and "retire" them. But when cornered, androids fight back—with lethal force."
26. Don Quixote by Miguel de Cervantes: "Widely regarded as one of the funniest and most tragic books ever written, Don Quixote chronicles the adventures of the self-created knight-errant Don Quixote of La Mancha and his faithful squire, Sancho Panza, as they travel through sixteenth-century Spain."
27. Dracula by Bram Stoker: "During a business visit to Count Dracula's castle in Transylvania, a young English solicitor finds himself at the center of a series of horrifying incidents. Jonathan Harker is attacked by three phantom women, observes the Count's transformation from human to bat form, and discovers puncture wounds on his own neck that seem to have been made by teeth. Harker returns home upon his escape from Dracula's grim fortress, but a friend's strange malady — involving sleepwalking, inexplicable blood loss, and mysterious throat wounds — initiates a frantic vampire hunt."
28. The English Patient by Michael Ondaatje: "With unsettling beauty and intelligence, Michael Ondaatje's Booker Prize-winning novel traces the intersection of four damaged lives in an abandoned Italian villa at the end of World War II.The nurse Hana, exhausted by death, obsessively tends to her last surviving patient. Caravaggio, the thief, tries to reimagine who he is, now that his hands are hopelessly maimed. The Indian sapper Kip searches for hidden bombs in a landscape where nothing is safe but himself. And at the center of his labyrinth lies the English patient, nameless and hideously burned, a man who is both a riddle and a provocation to his companions—and whose memories of suffering, rescue, and betrayal illuminate this book like flashes of heat lightning."
29. Everything, Everything by Nicola Yoon: "What if you couldn't touch anything in the outside world? Never breathe in the fresh air, feel the sun warm your face . . . or kiss the boy next door? In Everything, Everything, Maddy is a girl who's literally allergic to the outside world, and Olly is the boy who moves in next door . . . and becomes the greatest risk she's ever taken."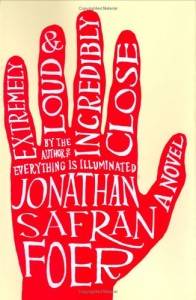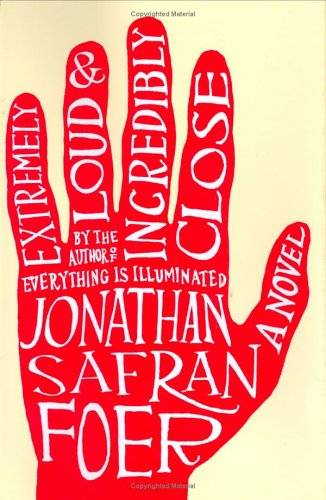 30. Extremely Loud and Incredibly Close by Jonathan Safran Foer: "Nine-year-old Oskar Schell has embarked on an urgent, secret mission that will take him through the five boroughs of New York. His goal is to find the lock that matches a mysterious key that belonged to his father, who died in the World Trade Center on the morning of September 11. This seemingly impossible task will bring Oskar into contact with survivors of all sorts on an exhilarating, affecting, often hilarious, and ultimately healing journey."
31. Fingersmith by Sarah Waters (The basis for the film The Handmaiden): "Sue Trinder is an orphan, left as an infant in the care of Mrs. Sucksby, a "baby farmer," who raised her with unusual tenderness, as if Sue were her own. Mrs. Sucksby's household, with its fussy babies calmed with doses of gin, also hosts a transient family of petty thieves—fingersmiths—for whom this house in the heart of a mean London slum is home."
32. From the Mixed-Up Files of Mrs. Basil E. Frankweiler by E. L. Konigsburg: "When suburban Claudia Kincaid decides to run away, she knows she doesn't just want to run from somewhere she wants to run to somewhere–to a place that is comfortable, beautiful, and preferably elegant. She chooses the Metropolitan Museum of Art in New York City. Knowing that her younger brother, Jamie, has money and thus can help her with the serious cash flow problem she invites him along."
33. A Game of Thrones by George R. R. Martin: "Sweeping from a harsh land of cold to a summertime kingdom of epicurean plenty, A Game of Thrones tells a tale of lords and ladies, soldiers and sorcerers, assassins and bastards, who come together in a time of grim omens. Here an enigmatic band of warriors bear swords of no human metal; a tribe of fierce wildlings carry men off into madness; a cruel young dragon prince barters his sister to win back his throne; a child is lost in the twilight between life and death; and a determined woman undertakes a treacherous journey to protect all she holds dear."
34. Ghost in the Shell by Shirow Masamune: "Deep into the twenty-first century, the line between man and machine has been blurred as humans rely on the enhancement of mechanical implants and robots are upgraded with human tissue. In this rapidly converging landscape, cyborg superagent Major Motoko Kusanagi is charged to track down the craftiest and most dangerous terrorists and cybercriminals, including "ghost hackers" who are capable of exploiting the human/machine interface and reprogramming humans to become puppets to carry out the hackers' criminal ends."
35. Ghost World by Daniel Clowes: "Originally serialized in the pages of the seminal comic book Eightball throughout the mid-1990s, this quasi-autobiographical story (the name of one of the protagonists is famously an anagram of the author's name) follows the adventures of two teenage girls, Enid and Becky, two best friends facing the prospect of growing up, and more importantly, apart. Daniel Clowes is one of the most respected cartoonists of his generation, and Ghost World is his magnum opus."
36. The Girl with All the Gifts by M. R. Carey: "Melanie is a very special girl. Dr Caldwell calls her "our little genius." Every morning, Melanie waits in her cell to be collected for class. When they come for her, Sergeant keeps his gun pointing at her while two of his people strap her into the wheelchair. She thinks they don't like her. She jokes that she won't bite, but they don't laugh."
37. Girl, Interrupted by Susanna Kaysen: "In 1967, after a session with a psychiatrist she'd never seen before, eighteen-year-old Susanna Kaysen was put in a taxi and sent to McLean Hospital. She spent most of the next two years in the ward for teenage girls in a psychiatric hospital as renowned for its famous clientele—Sylvia Plath, Robert Lowell, James Taylor, and Ray Charles—as for its progressive methods of treating those who could afford its sanctuary."

38. The Godfather by Mario Puzo: "With its brilliant and brutal portrayal of the Corleone family, The Godfather burned its way into our national consciousness. This unforgettable saga of crime and corruption, passion and loyalty continues to stand the test of time, as the definitive novel of the Mafia underworld."
39. Gone with the Wind by Margaret Mitchell: "This is the tale of Scarlett O'Hara, the spoiled, manipulative daughter of a wealthy plantation owner, who arrives at young womanhood just in time to see the Civil War forever change her way of life. A sweeping story of tangled passion and courage, in the pages of Gone With the Wind, Margaret Mitchell brings to life the unforgettable characters that have captured readers for over seventy years."
40. The Handmaid's Tale by Margaret Atwood: "The Handmaid's Tale is a novel of such power that the reader will be unable to forget its images and its forecast. Set in the near future, it describes life in what was once the United States and is now called the Republic of Gilead, a monotheocracy that has reacted to social unrest and a sharply declining birthrate by reverting to, and going beyond, the repressive intolerance of the original Puritans. The regime takes the Book of Genesis absolutely at its word, with bizarre consequences for the women and men in its population."

41. The Heart is a Lonely Hunter by Carson McCullers: "Wonderfully attuned to the spiritual isolation that underlies the human condition, and with a deft sense for racial tensions in the South, McCullers spins a haunting, unforgettable story that gives voice to the rejected, the forgotten, and the mistreated — and, through Mick Kelly, gives voice to the quiet, intensely personal search for beauty."
42. A High Wind in Jamaica by Richard Hughes: "Richard Hughes's celebrated short novel is a masterpiece of concentrated narrative. Its dreamlike action begins among the decayed plantation houses and overwhelming natural abundance of late nineteenth-century Jamaica, before moving out onto the high seas, as Hughes tells the story of a group of children thrown upon the mercy of a crew of down-at-the-heel pirates. A tale of seduction and betrayal, of accommodation and manipulation, of weird humor and unforeseen violence, this classic of twentieth-century literature is above all an extraordinary reckoning with the secret reasons and otherworldly realities of childhood."
43. The Hours by Michael Cunningham: "In The Hours, Michael Cunningham, widely praised as one of the most gifted writers of his generation, draws inventively on the life and work of Virginia Woolf to tell the story of a group of contemporary characters struggling with the conflicting claims of love and inheritance, hope and despair."
44. The House of Spirits by Isabel Allende: "One of the most important novels of the twentieth century, The House of the Spirits is an enthralling epic that spans decades and lives, weaving the personal and the political into a universal story of love, magic, and fate."
45. Housekeeping by Marilynne Robinson: "A modern classic, Housekeeping is the story of Ruth and her younger sister, Lucille, who grow up haphazardly, first under the care of their competent grandmother, then of two comically bumbling great-aunts, and finally of Sylvie, their eccentric and remote aunt. The family house is in the small Far West town of Fingerbone set on a glacial lake, the same lake where their grandfather died in a spectacular train wreck, and their mother drove off a cliff to her death. It is a town "chastened by an outsized landscape and extravagant weather, and chastened again by an awareness that the whole of human history had occurred elsewhere." Ruth and Lucille's struggle toward adulthood beautifully illuminates the price of loss and survival, and the dangerous and deep undertow of transience."
46. In Cold Blood by Truman Capote: "On November 15, 1959, in the small town of Holcomb, Kansas, four members of the Clutter family were savagely murdered by blasts from a shotgun held a few inches from their faces. There was no apparent motive for the crime, and there were almost no clues. As Truman Capote reconstructs the murder and the investigation that led to the capture, trial, and execution of the killers, he generates both mesmerizing suspense and astonishing empathy. In Cold Blood is a work that transcends its moment, yielding poignant insights into the nature of American violence."
47. The Immortal Life of Henrietta Lacks by Rebecca Skloot: "Her name was Henrietta Lacks, but scientists know her as HeLa. She was a poor black tobacco farmer whose cells—taken without her knowledge in 1951—became one of the most important tools in medicine, vital for developing the polio vaccine, cloning, gene mapping, and more. Henrietta's cells have been bought and sold by the billions, yet she remains virtually unknown, and her family can't afford health insurance. This phenomenal New York Times bestseller tells a riveting story of the collision between ethics, race, and medicine; of scientific discovery and faith healing; and of a daughter consumed with questions about the mother she never knew."
48. Interview with the Vampire by Anne Rice: "Here are the confessions of a vampire. Hypnotic, shocking, and chillingly erotic, this is a novel of mesmerizing beauty and astonishing force—a story of danger and flight, of love and loss, of suspense and resolution, and of the extraordinary power of the senses. It is a novel only Anne Rice could write."

49. Jane Eyre by Charlotte Brontë: "A novel of intense power and intrigue, Jane Eyre has dazzled generations of readers with its depiction of a woman's quest for freedom. Having grown up an orphan in the home of her cruel aunt and at a harsh charity school, Jane Eyre becomes an independent and spirited survivor-qualities that serve her well as governess at Thornfield Hall. But when she finds love with her sardonic employer, Rochester, the discovery of his terrible secret forces her to make a choice. Should she stay with him whatever the consequences or follow her convictions, even if it means leaving her beloved?"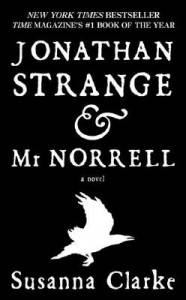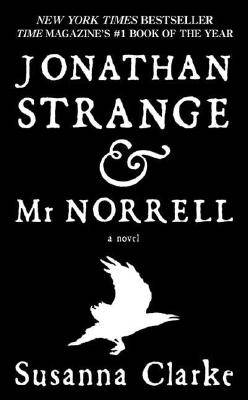 50. Jonathan Strange & Mr. Norrell by Susanna Clarke: "At the dawn of the nineteenth century, two very different magicians emerge to change England's history. In the year 1806, with the Napoleonic Wars raging on land and sea, most people believe magic to be long dead in England-until the reclusive Mr Norrell reveals his powers, and becomes a celebrity overnight. Soon, another practicing magician comes forth: the young, handsome, and daring Jonathan Strange. He becomes Norrell's student, and they join forces in the war against France. But Strange is increasingly drawn to the wildest, most perilous forms of magic, straining his partnership with Norrell, and putting at risk everything else he holds dear."
51. The Joy Luck Club by Amy Tan: "Four mothers, four daughters, four families whose histories shift with the four winds depending on who's "saying" the stories. In 1949 four Chinese women, recent immigrants to San Francisco, begin meeting to eat dim sum, play mahjong, and talk. United in shared unspeakable loss and hope, they call themselves the Joy Luck Club. Rather than sink into tragedy, they choose to gather to raise their spirits and money. "To despair was to wish back for something already lost. Or to prolong what was already unbearable." Forty years later the stories and history continue."
52. The Kite Runner by Khaled Hosseini: "The unforgettable, heartbreaking story of the unlikely friendship between a wealthy boy and the son of his father's servant, caught in the tragic sweep of history, The Kite Runner transports readers to Afghanistan at a tense and crucial moment of change and destruction. A powerful story of friendship, it is also about the power of reading, the price of betrayal, and the possibility of redemption; and an exploration of the power of fathers over sons—their love, their sacrifices, their lies."

53. L.A. Confidential by James Ellroy: "L.A. Confidential is epic "noir", a crime novel of astonishing detail and scope written by the bestselling author of The Black Dahlia. A horrific mass murder invades the lives of victims and victimizers on both sides of the law. And three lawmen are caught in a deadly spiral, a nightmare that tests loyalty and courage, and offers no mercy, grants no survivors."
54. Let the Right One In by John Ajvide Lindqvist: "It is autumn 1981 when inconceivable horror comes to Blackeberg, a suburb in Sweden. The body of a teenager is found, emptied of blood, the murder rumored to be part of a ritual killing. Twelve-year-old Oskar is personally hoping that revenge has come at long last—revenge for the bullying he endures at school, day after day. But the murder is not the most important thing on his mind. A new girl has moved in next door—a girl who has never seen a Rubik's Cube before, but who can solve it at once. There is something wrong with her, though, something odd. And she only comes out at night. . . ."
55. Leviathan Wakes by James S. A. Corey (The basis for the Expanse series):  "Two hundred years after migrating into space, mankind is in turmoil. When a reluctant ship's captain and washed-up detective find themselves involved in the case of a missing girl, what they discover brings our solar system to the brink of civil war, and exposes the greatest conspiracy in human history."
56. Like Water for Chocolate by Laura Esquivel: "Earthy, magical, and utterly charming, this tale of family life in tum-of-the-century Mexico became a best-selling phenomenon with its winning blend of poignant romance and bittersweet wit."
57. Lonesome Dove by Larry McMurtry: "Journey to the dusty little Texas town of Lonesome Dove and meet an unforgettable assortment of heroes and outlaws, whores and ladies, Indians and settlers. Richly authentic, beautifully written, always dramatic, Lonesome Dove is a book to make us laugh, weep, dream, and remember."
58. The Lost City of Z: A Tale of Deadly Obsession in the Amazon by David Grann: "In 1925, the legendary British explorer Percy Fawcett ventured into the Amazon jungle, in search of a fabled civilization. He never returned. Over the years countless perished trying to find evidence of his party and the place he called "The Lost City of Z." In this masterpiece of narrative nonfiction, journalist David Grann interweaves the spellbinding stories of Fawcett's quest for "Z" and his own journey into the deadly jungle, as he unravels the greatest exploration mystery of the twentieth century."
59. Love in the Time of Cholera by Gabriel García Márquez: "n their youth, Florentino Ariza and Fermina Daza fall passionately in love. When Fermina eventually chooses to marry a wealthy, well-born doctor, Florentino is devastated, but he is a romantic. As he rises in his business career he whiles away the years in 622 affairs–yet he reserves his heart for Fermina. Her husband dies at last, and Florentino purposefully attends the funeral. Fifty years, nine months, and four days after he first declared his love for Fermina, he will do so again."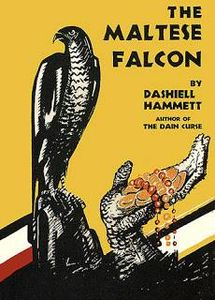 60. The Maltese Falcon by Dashiell Hammett: "A treasure worth killing for. Sam Spade, a slightly shopworn private eye with his own solitary code of ethics. A perfumed grafter named Joel Cairo, a fat man name Gutman, and Brigid O'Shaughnessy, a beautiful and treacherous woman whose loyalties shift at the drop of a dime. These are the ingredients of Dashiell Hammett's coolly glittering gem of detective fiction, a novel that has haunted three generations of readers."
61. The Mambo Kings Play Songs of Love by Oscar Hijuelos (The basis for the film The Mambo Kings): "It's 1949 and two young Cuban musicians make their way from Havana to the grand stage of New York City. It is the era of mambo, and the Castillo brothers, workers by day, become stars of the dance halls by night, where their orchestra plays the lush, sensuous, pulsing music that earns them the title of the Mambo Kings. This is their moment of youth, exuberance, love, and freedom a golden time that decades later is remembered with nostalgia and deep affection."
62. MASH: A Novel About Three Army Doctors by Richard Hooker: "For fans of the movie and the series alike, here is the original version of that perfectly corrupt football game, those martini-laced mornings and sexual escapades, and that unforgettable foray into assisted if incompleted suicide–all as funny and poignant now as they were before they became a part of America's culture and heart."
63. Midnight in the Garden of Good and Evil by John Berendt: "Shots rang out in Savannah's grandest mansion in the misty,early morning hours of May 2, 1981.  Was it murder or self-defense?  For nearly a decade, the shooting and its aftermath reverberated throughout this hauntingly beautiful city of moss-hung oaks and shaded squares.  John Berendt's sharply observed, suspenseful, and witty narrative reads like a thoroughly engrossing novel, and yet it is a work of nonfiction. Berendt skillfully interweaves a hugely entertaining first-person account of life in this isolated remnant of the Old South with the unpredictable twists and turns of a landmark murder case."
64. The Namesake by Jhumpa Lahiri: "The Namesake takes the Ganguli family from their tradition-bound life in Calcutta through their fraught transformation into Americans. On the heels of their arranged wedding, Ashoke and Ashima Ganguli settle together in Cambridge, Massachusetts. An engineer by training, Ashoke adapts far less warily than his wife, who resists all things American and pines for her family. When their son is born, the task of naming him betrays the vexed results of bringing old ways to the new world. Named for a Russian writer by his Indian parents in memory of a catastrophe years before, Gogol Ganguli knows only that he suffers the burden of his heritage as well as his odd, antic name."
65. No Country for Old Men by Cormac McCarthy: "In No Country for Old Men, Cormac McCarthy simultaneously strips down the American crime novel and broadens its concerns to encompass themes as ancient as the Bible and as bloodily contemporary as this morning's headlines."
66. Olive Kitteridge by Elizabeth Strout: "In a voice more powerful and compassionate than ever before, New York Times bestselling author Elizabeth Strout binds together thirteen rich, luminous narratives into a book with the heft of a novel, through the presence of one larger-than-life, unforgettable character: Olive Kitteridge."

67. One Flew Over the Cuckoo's Nest by Ken Kesey: "In this classic novel, Ken Kesey's hero is Randle Patrick McMurphy, a boisterous, brawling, fun-loving rebel who swaggers into the world of a mental hospital and takes over. A lusty, life-affirming fighter, McMurphy rallies the other patients around him by challenging the dictatorship of Nurse Ratched. He promotes gambling in the ward, smuggles in wine and women, and openly defies the rules at every turn."
68. Perfume: The Story of a Murderer by Patrick Süskind: "An acclaimed bestseller and international sensation, Patrick Süskind's classic novel provokes a terrifying examination of what happens when one man's indulgence in his greatest passion—his sense of smell—leads to murder."
69. Persepolis: The Story of a Childhood by Marjane Satrapi: "Intensely personal, profoundly political, and wholly original, Persepolis is at once a story of growing up and a reminder of the human cost of war and political repression. It shows how we carry on, with laughter and tears, in the face of absurdity. And, finally, it introduces us to an irresistible little girl with whom we cannot help but fall in love."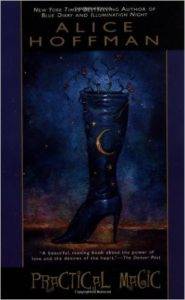 70. Practical Magic by Alice Hoffman: "For more than two hundred years, the Owens women have been blamed for everything that has gone wrong in their Massachusetts town. Gillian and Sally have endured that fate as well: as children, the sisters were forever outsiders, taunted, talked about, pointed at. Their elderly aunts almost seemed to encourage the whispers of witchery, with their musty house and their exotic conconctions and their crowd of black cats. But all Gillian and Sally wanted was to escape. One will do so by marrying, the other by running away. But the bonds they share will bring them back—almost as if by magic…"

71. A Prayer for Owen Meany by John Irving (The basis for the film Simon Birch): "In the summer of 1953, two eleven-year-old boys—best friends—are playing in a Little League baseball game in Gravesend, New Hampshire. One of the boys hits a foul ball that kills the other boy's mother. The boy who hits the ball doesn't believe in accidents; Owen Meany believes he is God's instrument. What happens to Owen after that 1953 foul ball is extraordinary."
72. Pride and Prejudice by Jane Austen: "When Elizabeth Bennet first meets eligible bachelor Fitzwilliam Darcy, she thinks him arrogant and conceited; he is indifferent to her good looks and lively mind. When she later discovers that Darcy has involved himself in the troubled relationship between his friend Bingley and her beloved sister Jane, she is determined to dislike him more than ever. In the sparkling comedy of manners that follows, Jane Austen shows us the folly of judging by first impressions and superbly evokes the friendships, gossip and snobberies of provincial middle-class life."
73. The Princess Bride by William Goldman: "Anyone who lived through the 1980s may find it impossible—inconceivable, even—to equate The Princess Bride with anything other than the sweet, celluloid romance of Westley and Buttercup, but the film is only a fraction of the ingenious storytelling you'll find in these pages. Rich in character and satire, the novel is set in 1941 and framed cleverly as an "abridged" retelling of a centuries-old tale set in the fabled country of Florin that's home to "Beasts of all natures and descriptions. Pain. Death. Brave men. Coward men. Strongest men. Chases. Escapes. Lies. Truths. Passions.""
74. Prizzi's Honor by Richard Condon: "The Prizzi family's principal hit man, Charley, is about to discover that he and his new bride share more than just body heat: They're both cold-blooded assassins, and their next job is to ice each other! Now Charley must choose which contract to honor: the one to his wife or the one on his wife."
75. The Pursuit of Happyness by Chris Gardner: "The astounding yet true rags-to-riches saga of a homeless father who raised and cared for his son on the mean streets of San Francisco and went on to become a crown prince of Wall Street."
76. Push by Sapphire (The basis for the film Precious): "Relentless, remorseless, and inspirational, this "horrific, hope-filled story" (Newsday) is certain to haunt a generation of readers. Precious Jones, 16 years old and pregnant by her father with her second child, meets a determined and highly radical teacher who takes her on a journey of transformation and redemption."
77. A Rage in Harlem by Chester Himes: "For love of fine, wily Imabelle, hapless Jackson surrenders his life savings to a con man who knows the secret of turning ten-dollar bills into hundreds—and then he steals from his boss, only to lose the stolen money at a craps table. Luckily for him, he can turn to his savvy twin brother, Goldy, who earns a living—disguised as a Sister of Mercy—by selling tickets to Heaven in Harlem. With Goldy on his side, Jackson is ready for payback."
78. The Remains of the Day by Kazuo Ishiguro: "The Remains of the Day is a profoundly compelling portrait of the perfect English butler and of his fading, insular world postwar England. At the end of his three decades of service at Darlington Hall, Stevens embarks on a country drive, during which he looks back over his career to reassure himself that he has served humanity by serving "a great gentleman." But lurking in his memory are doubts about the true nature of Lord Darlington's "greatness" and graver doubts about his own faith in the man he served."
79. Roll of Thunder, Hear My Cry by Mildred D. Taylor: "Set in Mississippi at the height of the Depression, this is the story of one family's struggle to maintain their integrity, pride, and independence in the face of racism and social injustice. And it is also Cassie's story—Cassie Logan, an independent girl who discovers over the course of an important year why having land of their own is so crucial to the Logan family, even as she learns to draw strength from her own sense of dignity and self-respect."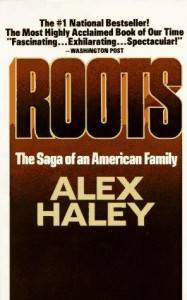 80. Roots: The Saga of an American Family by Alex Haley: "Through the story of one family—his family—Alex Haley unforgettably brings to life the monumental two-century drama of Kunta Kinte and the six generations who came after him: slaves and freedmen, farmers and blacksmiths, lumber mill workmen and Pullman porters, lawyers and architects…and one author."
81. The Secret Life of Bees by Sue Monk Kidd: "Set in South Carolina in 1964, The Secret Life of Bees tells the story of Lily Owens, whose life has been shaped around the blurred memory of the afternoon her mother was killed. When Lily's fierce-hearted black "stand-in mother," Rosaleen, insults three of the deepest racists in town, Lily decides to spring them both free. They escape to Tiburon, South Carolina–a town that holds the secret to her mother's past. Taken in by an eccentric trio of black beekeeping sister, Lily is introduced to their mesmerizing world of bees and honey, and the Black Madonna. This is a remarkable novel about divine female power, a story that women will share and pass on to their daughters for years to come."
82. A Series of Unfortunate Events by Lemony Snicket: "Are you made fainthearted by death? Does fire unnerve you? Is a villain something that might crop up in future nightmares of yours? Are you thrilled by nefarious plots? Is cold porridge upsetting to you? Vicious threats? Hooks? Uncomfortable clothing? It is likely that your answers will reveal A Series of Unfortunate Events to be ill-suited for your personal use. A librarian, bookseller, or acquaintance should be able to suggest books more appropriate for your fragile temperament. But to the rarest of readers we say, "Proceed, but cautiously.""
83. Sherlock Holmes by Arthur Conan Doyle: "Since his first appearance in Beeton's Christmas Annual in 1887, Sir Arthur Conan Doyle's Sherlock Holmes has been one of the most beloved fictional characters ever created."
84. The Shining by Stephen King: "Jack Torrance's new job at the Overlook Hotel is the perfect chance for a fresh start. As the off-season caretaker at the atmospheric old hotel, he'll have plenty of time to spend reconnecting with his family and working on his writing. But as the harsh winter weather sets in, the idyllic location feels ever more remote . . . and more sinister. And the only one to notice the strange and terrible forces gathering around the Overlook is Danny Torrance, a uniquely gifted five-year-old."
85. Silence by Shūsaku Endō: "Seventeenth-century Japan: Two Portuguese Jesuit priests travel to a country hostile to their religion, where feudal lords force the faithful to publicly renounce their beliefs. Eventually captured and forced to watch their Japanese Christian brothers lay down their lives for their faith, the priests bear witness to unimaginable cruelties that test their own beliefs. Shusaku Endo is one of the most celebrated and well-known Japanese fiction writers of the twentieth century, and Silence is widely considered to be his great masterpiece."
86. The Silence of the Lambs by Thomas Harris: "As part of the search for a serial murderer nicknames "Buffalo Bill," FBI trainee Clarice Starling is given an assignment. She must visit a man confined to a high-security facility for the criminally insane and interview him. That man, Dr. Hannibal Lecter, is a former psychiatrist with unusual tastes and an intense curiosity about the darker corners of the mind. His intimate understanding of the killer and of Clarice herself form the core of Thomas Harris' The Silence of the Lambs–an unforgettable classic of suspense fiction."
87. The Son by Philipp Meyer: "Part epic of Texas, part classic coming-of-age story, part unflinching examination of the bloody price of power, The Son is a gripping and utterly transporting novel that maps the legacy of violence in the American west with rare emotional acuity, even as it presents an intimate portrait of one family across two centuries."

88. The Talented Mr. Ripley by Patricia Highsmith: "Since his debut in 1955, Tom Ripley has evolved into the ultimate bad boy sociopath. Here, in this first Ripley novel, we are introduced to suave Tom Ripley, a young striver, newly arrived in the heady world of Manhattan. A product of a broken home, branded a "sissy" by his dismissive Aunt Dottie, Ripley meets a wealthy industrialist who hires him to bring his playboy son, Dickie Greenleaf, back from gallivanting in Italy. Soon Ripley's fascination with Dickie's debonair lifestyle turns obsessive as he finds himself enraged by Dickie's ambivalent affections for Marge, a charming American dilettante. A dark reworking of Henry James's The Ambassadors, The Talented Mr. Ripley serves as an unforgettable introduction to this smooth confidence man, whose talent for murder and self-invention is chronicled in four subsequent Ripley novels."
89. Their Eyes Were Watching God by Zora Neale Hurston: "One of the most important and enduring books of the twentieth century, Their Eyes Were Watching God brings to life a Southern love story with the wit and pathos found only in the writing of Zora Neale Hurston. Out of print for almost thirty years—due largely to initial audiences' rejection of its strong black female protagonist—Hurston's classic has since its 1978 reissue become perhaps the most widely read and highly acclaimed novel in the canon of African-American literature."
90. The Thorn Birds by Colleen McCullough: "One of the most beloved novels of all time, The Thorn Birds, Colleen McCullough's sweeping family saga of dreams, titanic struggles, dark passions, and forbidden love in the Australian Outback, returns to enthrall a new generation."
91. The Time Traveler's Wife by Audrey Niffenegger: "A most untraditional love story, this is the celebrated tale of Henry DeTamble, a dashing, adventuresome librarian who inadvertently travels through time, and Clare Abshire, an artist whose life takes a natural sequential course. Henry and Clare's passionate affair endures across a sea of time and captures them in an impossibly romantic trap that tests the strength of fate and basks in the bonds of love."
92. To Kill a Mockingbird by Harper Lee: "The unforgettable novel of a childhood in a sleepy Southern town and the crisis of conscience that rocked it, To Kill A Mockingbird became both an instant bestseller and a critical success when it was first published in 1960. It went on to win the Pulitzer Prize in 1961 and was later made into an Academy Award-winning film, also a classic."
93. Trainspotting by Irvine Welsh: "Trainspotting is the novel that first launched Irvine Welsh's spectacular career―an authentic, unrelenting, and strangely exhilarating episodic group portrait of blasted lives. It accomplished for its own time and place what Hubert Selby, Jr.'s Last Exit to Brooklyn did for his. Rents, Sick Boy, Mother Superior, Swanney, Spuds, and Seeker are as unforgettable a clutch of junkies, rude boys, and psychos as readers will ever encounter."
94. True Grit by Charles Portis: "Charles Portis has long been acclaimed as one of America's foremost comic writers. True Grit is his most famous novel–first published in 1968, and the basis for the movie of the same name starring John Wayne. It tells the story of Mattie Ross, who is just fourteen years of age when a coward going by the name of Tom Chaney shoots her father down in Fort Smith, Arkansas, and robs him of his life, his horse, and $150 in cash money. Mattie leaves home to avenge her father's blood. With the one-eyed Rooster Cogburn, the meanest available U.S. Marshal, by her side, Mattie pursues the homicide into Indian Territory."
95. Unbroken: A World War II Story of Survival, Resilience, and Redemption by Laura Hillenbrand: "In boyhood, Louis Zamperini was an incorrigible delinquent. As a teenager, he channeled his defiance into running, discovering a prodigious talent that had carried him to the Berlin Olympics. But when World War II began, the athlete became an airman, embarking on a journey that led to a doomed flight on a May afternoon in 1943. When his Army Air Forces bomber crashed into the Pacific Ocean, against all odds, Zamperini survived, adrift on a foundering life raft."
96. The Virgin Suicides by Jeffrey Eugenides: "In a quiet suburb of Detroit, the five Lisbon sisters–beautiful, eccentric, and obsessively watched by the neighborhood boys–commit suicide one by one over the course of a single year. As the boys observe them from afar, transfixed, they piece together the mystery of the family's fatal melancholy, in this hypnotic and unforgettable novel of adolescent love, disquiet, and death."
97. White Oleander by Janet Fitch: "Everywhere hailed as a novel of rare beauty and power, White Oleander tells the unforgettable story of Ingrid, a brilliant poet imprisoned for murder, and her daughter, Astrid, whose odyssey through a series of Los Angeles foster homes-each its own universe, with its own laws, its own dangers, its own hard lessons to be learned-becomes a redeeming and surprising journey of self-discovery."
98. Wild: From Lost to Found on the Pacific Crest Trail by Cheryl Strayed: "At twenty-two, Cheryl Strayed thought she had lost everything. In the wake of her mother's death, her family scattered and her own marriage was soon destroyed. Four years later, with nothing more to lose, she made the most impulsive decision of her life. With no experience or training, driven only by blind will, she would hike more than a thousand miles of the Pacific Crest Trail from the Mojave Desert through California and Oregon to Washington State—and she would do it alone."
99. Wolf Hall by Hilary Mantel: "England in the 1520s is a heartbeat from disaster. If the king dies without a male heir, the country could be destroyed by civil war. Henry VIII wants to annul his marriage of twenty years and marry Anne Boleyn. The pope and most of Europe opposes him. Into this impasse steps Thomas Cromwell: a wholly original man, a charmer and a bully, both idealist and opportunist, astute in reading people, and implacable in his ambition. But Henry is volatile: one day tender, one day murderous. Cromwell helps him break the opposition, but what will be the price of his triumph?"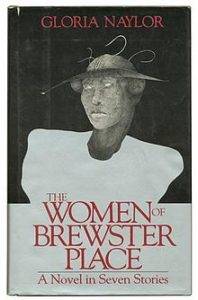 100. The Women of Brewster Place by Gloria Naylor: "In her heralded first novel, Gloria Naylor weaves together the stories of seven women living in Brewster Place, a bleak-inner city sanctuary, creative a powerful, moving portrait of the strengths, struggles, and hopes of black women in America. Vulnerable and resilient, openhanded and openhearted, these women forge their lives in a place that in turn threatens and protects – a common prison and a shared home."
What's your favorite book to movie adaptations?
We're giving away
five blind dates with books! Go here to enter
.