13 Ways to Support an Author Without Spending Money: The List List #249
This week's List List is sponsored by Harper Audio.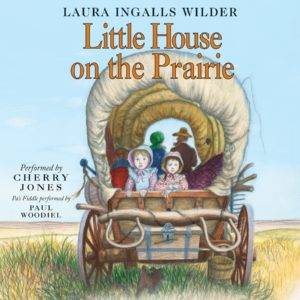 The Little House Series by Laura Ingalls Wilder is now available in digital audio! Listen to excerpts from all nine audiobooks, performed by Cherry Jones, plus the playing of "Pa's fiddle" by Paul Woodiel.
---
at Lit Reactor, 13 Ways to Support an Author Without Spending a Dime
at Publisher's Weekly, the Best Books of Summer 2017
at Tor, 5 Elegant and Moody Fantasies
Finalists for 2017's Best Translated Book Award
at Electric Lit, the Greatest Resurrections in Literature
at Bustle, 7 Digital Book Clubs That Combine Lit and Activism
at Publisher's Weekly, Fastest Growing Independent Publishers
at Signature, the Best Books to Understand Egypt
at Off the Shelf, 10 Books on Astrophysics That Will Make You Neil deGrasse Tyson Smart
at Unbound Worlds, 5 Funny Quotes from Charles Stross
We have 10 copies of
A Gentleman in Moscow
by Amor Towles to give away to Book Riot readers!
Go here to enter for a chance to win
, or just click the image below. Good luck!