Nostalgia, Murder, and Comic Book Adaptations
It's easy for later generations to be overtaken by a deep sense of nostalgia for decades and events they never witnessed. There have been a multitude of thinkpieces on why millennials wish so desperately to return to the simpler times of the early to mid-90s, but creators of media—comics, books, movies, TV shows—have returned time and again to a variety of bygone eras, using media of those times as inspiration for new projects.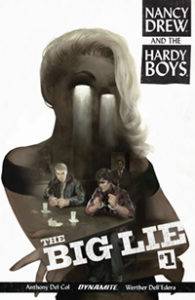 Two recent adaptations caught my eye, in particular, in regards to this nostalgia phenomenon. One case is a comic series that premiered this month, Nancy Drew and the Hardy Boys: The Big Lie, which is, of course, inspired by the characters of the same names who have intrigued boys and girls since their creation in the 1930s. The other is the CW's Riverdale, adapted (loosely) from the Archie comics of yesteryear, as well as the newer run of Archie (by Mark Waid and Fiona Staples) that brought the Riverdale gang into 2015.
What's most interesting to me, though, is that while both Riverdale and Nancy Drew and the Hardy Boys update old-timey properties, they both do so with the same plot twist: murder.
In Nancy Drew and the Hardy Boys: The Big Lie #1, readers are first introduced to Joe Hardy in the middle of an interrogation in modern-day America. The Hardys' father, Fenton, has been murdered and Joe and his brother Frank are the prime suspects. Once the boys are released from police custody, they meet with a mysterious figure who is revealed to be Nancy Drew, the only person who can both solve their father's murder and prove the boys innocent.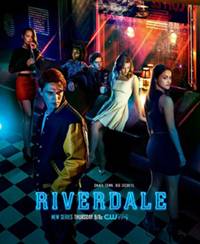 On the Archie side, Riverdale opens with a voiceover from none other than Jughead Jones explaining that one Jason Blossom supposedly drowned on the Fourth of July. A series of twists and turns through the first seven episodes to air have proven that this is not the case, but that hasn't stopped the core four—football loving musician Archie; Nancy Drew-like Better Cooper; new girl from New York Veronica Lodge; and would-be author Jughead—from balancing the investigation with the usual teen melodrama.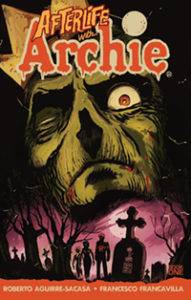 Despite the lack of murder and mayhem in the source material, Nancy Drew and the Hardy Boys and Riverdale aren't the first forays down a darker path for either franchise. The series of Nancy Drew computer games from HeR Interactive retain Nancy's can-do attitude, but often end with the teen sleuth being bludgeoned, incinerated, blown up, or otherwise killed, either accidentally or in order to keep her from revealing the killer's identity. The puzzles and clues are in line with the feel of the books, but the stakes are much higher. In 2013, Archie also stepped into the night with Afterlife with Archie, which pitted Riverdale against hordes of the undead, and then following up with crossovers with sci-fi and horror properties, like Archie vs. Predator and Archie vs. Sharknado.
Why do we love seeing the nicest kids in town thrown into a police interrogation room, battling monsters, or risking their lives to uncover the truth? The modern setting undoubtedly pushes characters, creators, and consumers out of their comfort zones, as well as updating the properties to fit more modern sensibilities. Teen angst is the trainwreck from which no one can look away, and throwing a murder into the mix only serves to heighten the preexisting melodrama in each of the franchises. A horrific crime crashing into small-town life is sure to kick up old grudges—and romances—and this fertile ground allows new creators to explore old properties in new ways, adding dimension to characters that may have been a bit flat on the page. After all, finding a date to the dance on Friday night is stressful, but walking into a crepe-papered gym knowing you may be drinking punch with a murderer is so much more enticing.
A fundamental part of Nancy, Frank, Joe, and the Riverdale gang's stories is that they are, at the end of the day, teenagers. It's interesting that no matter what changes have been made to the story details, both Riverdale and Nancy Drew and the Hardy Boys are still set in high school. The creators seem to understand that the youth of their characters is a help, not a hindrance. Teenagers feel things on such an elevated level, and watching each of them struggle with their sense of justice, their need for answers, and their natural curiosity is fascinating each week.
Viewers and readers are drawn to the characters and the settings they know and love, and they're willing to stick around to see where the investigations go next. The secret formula seems to be nostalgia + murder = success, and I for one couldn't be happier to see the trend continue.
By signing up you agree to our Terms of Service
Enter to win
a $100 Amazon gift card when you sign up for our sci-fi/fantasy newsletter!
Enter here
: