100 Must-Read Classics By Women
This post on classics by women is sponsored by Why We March.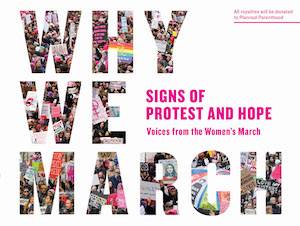 On January 21, 2017, millions of people gathered worldwide for the Women's March, one of the largest demonstrations in political history. Together they raised their voices in hope, protest, and solidarity. This inspiring collection features 500 of the most eloquent, provocative, uplifting, clever, and creative signs from across the United States and around the world. Each is a powerful reminder of why we march. As with the recent battle cry of "Nevertheless, she persisted," these messages continue to reverberate daily and fortify a movement that will not be silenced.
All royalties from the sale of this book will be donated to Planned Parenthood.
---
I sometimes hear people complain that classic literature is the realm of dead white men. And it's certainly true that men have tended to dominate the canon of literature taught in schools. But women have been writing great books for centuries. In fact, you could probably spend a lifetime just reading great classics by women and never run out of reading material.
This list is just a sampling of great books written by women of the past. For the purposes of this list, I've defined classics as books that are more than 50 years old. The list of classics by women focuses on novels, but there are some plays, poems, and works of nonfiction as well. And I've tried to include some well-known favorites, as well as more obscure books. Whatever your reading preferences, you're bound to find something to enjoy here. So step back in time and listen to the voices of women who came before us.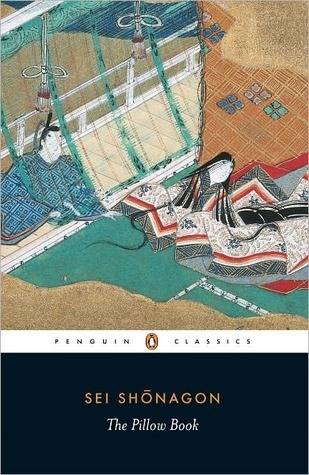 The Pillow Book by Sei Shōnagon (990s-1000s). "Moving elegantly across a wide range of themes including nature, society, and her own flirtations, Sei Shōnagon provides a witty and intimate window on a woman's life at court in classical Japan."
The Tale of Genji by Murasaki Shikibu (Before 1021). "Genji, the Shining Prince, is the son of an emperor. He is a passionate character whose tempestuous nature, family circumstances, love affairs, alliances, and shifting political fortunes form the core of this magnificent epic."
Oroonoko by Aphra Behn (1688). "When Prince Oroonoko's passion for the virtuous Imoinda arouses the jealousy of his grandfather, the lovers are cast into slavery and transported from Africa to the colony of Surinam."
Phillis Wheatley, Complete Writings by Phillis Wheatley (1760s-1770s). "This volume collects both Wheatley's letters and her poetry: hymns, elegies, translations, philosophical poems, tales, and epyllions."
A Vindication of the Rights of Woman by Mary Wollstonecraft (1790). "Arguably the earliest written work of feminist philosophy, Wollstonecraft produced a female manifesto in the time of the American and French Revolutions."
The Romance of the Forest by Ann Radcliffe (1791). "A beautiful, orphaned heiress, a dashing hero, a dissolute, aristocratic villain, and a ruined abbey deep in a great forest are combined by the author in a tale of suspense where danger lurks behind every secret trap-door."
Camilla by Fanny Burney (1796). "Camilla deals with the matrimonial concerns of a group of young people … The path of true love, however, is strewn with intrigue, contretemps and misunderstanding."
Belinda by Maria Edgeworth (1801). "Contending with the perils and the varied cast of characters of the marriage market, Belinda strides resolutely toward independence. … Edgeworth tackles issues of gender and race in a manner at once comic and thought-provoking. "
Frankenstein by Mary Shelley (1818). "Driven by ambition and an insatiable thirst for scientific knowledge, Victor Frankenstein … fashions what he believes to be the ideal man from a grotesque collection of spare parts, breathing life into it through a series of ghastly experiments."
Persuasion by Jane Austen (1818). "Eight years ago, Anne Elliot fell in love with poor but ambitious naval officer Captain Frederick Wentworth … now, on the verge of spinsterhood, Anne re-encounters Frederick Wentworth as he courts her spirited young neighbour, Louisa Musgrove."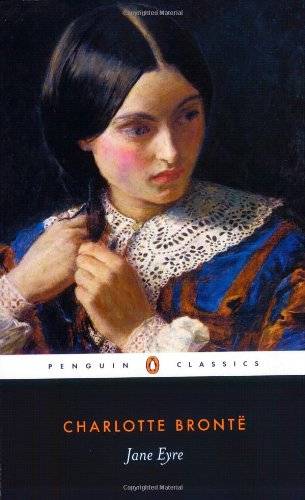 Jane Eyre by Charlotte Brontë (1847). "Having grown up an orphan in the home of her cruel aunt and at a harsh charity school, Jane Eyre becomes an independent and spirited survivor …. But when she finds love with her sardonic employer, Rochester, the discovery of his terrible secret forces her to make a choice. "
Wuthering Heights by Emily Brontë (1847). "One of the great novels of the nineteenth century, Emily Brontë's haunting tale of passion and greed remains unsurpassed in its depiction of destructive love."
The Tenant of Wildfell Hall by Anne Brontë (1848). "A powerful and sometimes violent novel of expectation, love, oppression, sin, religion and betrayal. It portrays the disintegration of the marriage of Helen Huntingdon … and her dissolute, alcoholic husband."
The Bondwoman's Narrative by Hannah Crafts (mid-19th century). "Tells the story of Hannah Crafts, a young slave working on a wealthy North Carolina plantation, who runs away in a bid for freedom up North."
Sonnets from the Portuguese by Elizabeth Barrett Browning (1850). "Recognized for their Victorian tradition and discipline, these are some of the most passionate and memorable love poems in the English language."
Uncle Tom's Cabin by Harriet Beecher Stowe (1852). "Selling more than 300,000 copies the first year it was published, Stowe's powerful abolitionist novel fueled the fire of the human rights debate."
North and South by Elizabeth Gaskell (1854). "As relevant now as when it was first published, Elizabeth Gaskell's North and South skillfully weaves a compelling love story into a clash between the pursuit of profit and humanitarian ideals."
Our Nig by Harriet E. Wilson (1859). "In the story of Frado, a spirited black girl who is abused and overworked as the indentured servant to a New England family, Harriet E. Wilson tells a heartbreaking story about the resilience of the human spirit."
The Mill on the Floss by George Eliot (1860). "Strong-willed, compassionate, and intensely loyal, Maggie seeks personal happiness and inner peace but risks rejection and ostracism in her close-knit community."
Incidents in the Life of a Slave Girl by Harriet Jacobs (1861). "The remarkable odyssey of Harriet Jacobs (1813–1897) whose dauntless spirit and faith carried her from a life of servitude and degradation in North Carolina to liberty and reunion with her children in the North."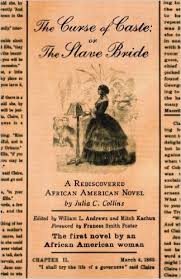 The Curse of Caste, or The Slave Bride by Julia C. Collins (1865). "Focuses on the lives of a beautiful mixed-race mother and daughter whose opportunities for fulfillment through love and marriage are threatened by slavery and caste prejudice."
Behind the Scenes: Or, Thirty Years a Slave and Four Years in the White House by Elizabeth Keckley (1868). "Traces Elizabeth Keckley's life from her enslavement in Virginia and North Carolina to her time as seamstress to Mary Todd Lincoln in the White House during Abraham Lincoln's administration."
Little Women by Louisa May Alcott (1868). "The four March sisters couldn't be more different. But with their father away at war, and their mother working to support the family, they have to rely on one another."
A Lady's Life in the Rocky Mountains by Isabella Lucy Bird (1879). "In 1873, wearing Hawaiian riding dress, [Bird] rode her horse through the American Wild West, a terrain only newly opened to pioneer settlement."
The Complete Poems of Emily Dickinson by Emily Dickinson (1890). "Though generally overlooked during her lifetime, Emily Dickinson's poetry has achieved acclaim due to her experiments in prosody, her tragic vision and the range of her emotional and intellectual explorations."
The Yellow Wallpaper by Charlotte Perkins Gilman (1892). "The story depicts the effect of under-stimulation on the narrator's mental health and her descent into psychosis. With nothing to stimulate her, she becomes obsessed by the pattern and color of the wallpaper."
Iola Leroy by Frances E.W. Harper (1892). "The daughter of a wealthy Mississippi planter, Iola Leroy led a life of comfort and privilege, never guessing at her mixed-race ancestry — until her father died and a treacherous relative sold her into slavery."
The Grasmere and Alfoxden Journals by Dorothy Wordsworth (1897). "Dorothy Wordsworth's journals are a unique record of her life with her brother William, at the time when he was at the height of his poetic powers."
The Awakening by Kate Chopin (1899). "Chopin's daring portrayal of a woman trapped in a stifling marriage, who seeks and finds passionate physical love outside the straitened confines of her domestic situation."
The Light of Truth: Writings of an Anti-Lynching Crusader by Ida B. Wells (late 19th century). "This volume covers the entire scope of Wells's remarkable career, collecting her early writings, articles exposing the horrors of lynching, essays from her travels abroad, and her later journalism."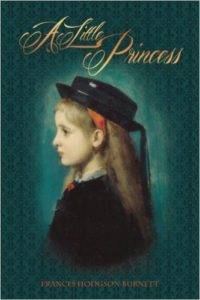 A Little Princess by Frances Hodgson Burnett (1902). "Transformed from princess to pauper, [Sarah Crewe] must swap dancing lessons and luxury for hard work and a room in the attic."
The Scarlet Pimpernel by Baroness Orczy (1905). "The French Revolution, driven to excess by its own triumph, has turned into a reign of terror. … Thus the stage is set for one of the most enthralling novels of historical adventure ever written."
A Girl of the Limberlost by Gene Stratton-Porter (1909). "The story is one of Elnora's struggles to overcome her poverty; to win the love of her mother, who blames Elnora for her husband's death; and to find a romantic love of her own."
Mrs Spring Fragrance: A Collection of Chinese-American Short Stories by Sui Sin Far (1910s). "In these deceptively simple fables of family life, Sui Sin Far offers revealing views of life in Seattle and San Francisco at the turn of the twentieth century."
American Indian Stories, Legends, and Other Writings by Zitkala-Sa (1910). "Tapping her troubled personal history, Zitkala-Sa created stories that illuminate the tragedy and complexity of the American Indian experience."
The Custom of the Country by Edith Wharton (1913). Undine Spragg's "rise to the top of New York's high society from the nouveau riche provides a provocative commentary on the upwardly mobile and the aspirations that eventually cause their ruin."
Oh Pioneers by Willa Cather (1913). "Evoking the harsh grandeur of the prairie, this landmark of American fiction unfurls a saga of love, greed, murder, failed dreams, and hard-won triumph."
Suffragette: My Own Story by Emmeline Pankhurst (1914). "With insight and great wit, Emmeline's autobiography chronicles the beginnings of her interest in feminism through to her militant and controversial fight for women's right to vote."
The Enchanted April by Elizabeth von Arnim (1922). Four women who "are alike only in their dissatisfaction with their everyday lives … find each other—and the castle of their dreams—through a classified ad in a London newspaper one rainy February afternoon."
The Home-Maker by Dorothy Canfield Fisher (1924). "Evangeline Knapp is the perfect, compulsive housekeeper, while her husband, Lester, is a poet and a dreamer. Suddenly, through a nearly fata accident, their roles are reversed."
Mrs Dalloway by Virginia Woolf (1925). "Direct and vivid in her account of Clarissa Dalloway's preparations for a party, Virginia Woolf explores the hidden springs of thought and action in one day of a woman's life."
The Well of Loneliness by Radclyffe Hall (1928). "First published in 1928, this timeless portrayal of lesbian love is now a classic. The thinly disguised story of Hall's own life, it was banned outright upon publication and almost ruined her literary career."
Plum Bun by Jessie Redmon Fauset (1928). "Written in 1929 at the height of the Harlem Renaissance by one of the movement's most important and prolific authors, Plum Bun is the story of Angela Murray, a young black girl who discovers she can pass for white."
Passing by Nella Larsen (1929). "Clare Kendry leads a dangerous life. Fair, elegant, and ambitious, she is married to a white man unaware of her African American heritage, and has severed all ties to her past."
Grand Hotel by Vicki Baum (1929). "A grand hotel in the center of 1920s Berlin serves as a microcosm of the modern world in Vicki Baum's celebrated novel, a Weimar-era best seller that retains all its verve and luster today."
Thus Were Their Faces: Selected Stories by Silvina Ocampo (1930s-1970s). "Tales of doubles and impostors, angels and demons, a marble statue of a winged horse that speaks, a beautiful seer who writes the autobiography of her own death, a lapdog who records the dreams of an old woman, a suicidal romance, and much else that is incredible, mad, sublime, and delicious."
Strong Poison by Dorothy L. Sayers (1930). "Sayers introduces Harriet Vane, a mystery writer who is accused of poisoning her fiancé and must now join forces with Lord Peter Wimsey to escape a murder conviction and the hangman's noose."
All Passion Spent by Vita Sackville-West (1931). "When Lady Slane was young, she nurtured a secret, burning ambition: to become an artist. She became, instead, the dutiful wife of a great statesman, and mother to six children. In her widowhood she finally defies her family."
Invitation to the Waltz by Rosamond Lehmann (1932). Olivia Curtis "anticipates her first dance, the greatest yet most terrifying event of her restricted social life, with tremulous uncertainty and excitement."
Frost in May by Antonia White (1933). "Nanda Gray, the daughter of a Catholic convert, is nine when she is sent to the Convent of Five Wounds. Quick-witted, resilient, and eager to please, she adapts to this cloistered world, learning rigid conformity and subjection to authority."
Miss Buncle's Book by D.E. Stevenson (1934). "Times are harsh, and Barbara's bank account has seen better days. Maybe she could sell a novel … if she knew any stories. Stumped for ideas, Barbara draws inspiration from her fellow residents of Silverstream."
The Wine of Solitude by Irene Nemirovsky (1935). "Beginning in a fictionalized Kiev, The Wine of Solitude follows the Karol family through the Great War and the Russian Revolution, as the young Hélène grows from a dreamy, unhappy child into a strongwilled young woman."
Gone with the Wind by Margaret Mitchell (1936). "Gone With the Wind explores the depth of human passions with an intensity as bold as its setting in the red hills of Georgia. A superb piece of storytelling, it vividly depicts the drama of the Civil War and Reconstruction."
After Midnight by Irmgard Keun (1937). "German author Irmgard Keun had only recently fled Nazi Germany with her lover Joseph Roth when she wrote this slim, exquisite, and devastating book. It captures the unbearable tension, contradictions, and hysteria of pre-war Germany like no other novel."
Their Eyes Were Watching God by Zora Neale Hurston (1937). "One of the most important and enduring books of the twentieth century, Their Eyes Were Watching God brings to life a Southern love story with the wit and pathos found only in the writing of Zora Neale Hurston."
Miss Pettigrew Lives for a Day by Winifred Watson (1938). "Miss Pettigrew is a governess sent by an employment agency to the wrong address, where she encounters a glamorous night-club singer, Miss LaFosse."
The Death of the Heart by Elizabeth Bowen (1938). "The orphaned Portia is stranded in the sophisticated and politely treacherous world of her wealthy half-brother's home in London. There she encounters the attractive, carefree cad Eddie.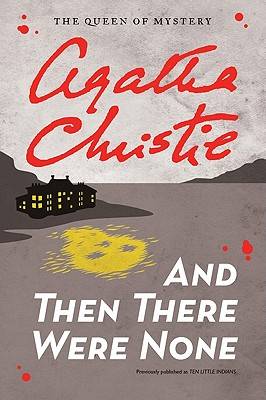 And Then There Were None by Agatha Christie (1939). "Ten strangers are lured to an isolated island mansion off the Devon coast by a mysterious U. N. Owen … By the end of the night one of the guests is dead."
Mariana by Monica Dickens (1940). "We see Mary at school in Kensington and on holiday in Somerset; her attempt at drama school; her year in Paris learning dressmaking and getting engaged to the wrong man; her time as a secretary and companion; and her romance with Sam."
The Heart Is a Lonely Hunter by Carson McCullers (1940). "Wonderfully attuned to the spiritual isolation that underlies the human condition, and with a deft sense for racial tensions in the South, McCullers spins a haunting, unforgettable story that gives voice to the rejected, the forgotten, and the mistreated."
The Man Who Loved Children by Christina Stead (1940). "Sam and Henny Pollit have too many children, too little money, and too much loathing for each other. As Sam uses the children's adoration to feed his own voracious ego, Henny watches in bleak despair."
The Bird in the Tree by Elizabeth Goudge (1940). "The Bird in the Tree takes place in England in 1938, and follows a close-knit family whose tranquil existence is suddenly threatened by a forbidden love."
Anne Frank: A Diary of a Young Girl by Anne Frank (1942-1944). "Discovered in the attic in which she spent the last years of her life, Anne Frank's remarkable diary has since become a world classic—a powerful reminder of the horrors of war and an eloquent testament to the human spirit."
The Robber Bridegroom by Eudora Welty (1942). "Legendary figures of Mississippi's past—flatboatman Mike Fink and the dreaded Harp brothers—mingle with characters from Eudora Welty's own imagination in an exuberant fantasy set along the Natchez Trace."
A Tree Grows in Brooklyn by Betty Smith (1943). "The story of young, sensitive, and idealistic Francie Nolan and her bittersweet formative years in the slums of Williamsburg has enchanted and inspired millions of readers for more than sixty years."
Nada by Carmen LeFloret (1944). "One of the most important literary works of post-Civil War Spain, Nada is the semi-autobiographical story of an orphaned young woman  who leaves her small town to attend university in war-ravaged Barcelona.
The Pursuit of Love by Nancy Mitford (1945). "The Pursuit of Love follows the travails of Linda, the most beautiful and wayward Radlett daughter, who falls first for a stuffy Tory politician, then an ardent Communist, and finally a French duke named Fabrice."
One Fine Day by Mollie Panter-Downes (1947). "This subtle, finely wrought novel presents a memorable portrait of the aftermath of war, its effect upon a marriage, and the gradual but significant change in the nature of English middle-class life."
Family Roundabout by Richmal Crompton (1948). "We see that families can both entrap and sustain; that parents and children must respect each other; and that happiness necessitates jumping or being pushed off the family roundabout."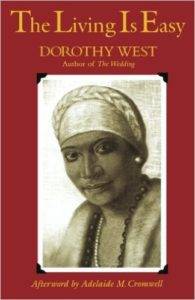 The Living Is Easy by Dorothy West (1948). "Cleo Judson—daughter of southern sharecroppers and wife of 'Black Banana King' Bart Judson … seeks to recreate her original family by urging her sisters and their children to live with her, while rearing her daughter to be a member of Boston's black elite."
Half a Lifelong Romance by Eileen Chang (1948). "Shen Shijun, a young engineer, has fallen in love with his colleague, the beautiful Gu Manzhen. … But dark circumstances—a lustful brother-in-law, a treacherous sister, a family secret—force the two young lovers apart. "
I Capture the Castle by Dodie Smith (1948). "Tells the story of seventeen-year-old Cassandra and her family, who live in not-so-genteel poverty in a ramshackle old English castle. Here she strives, over six turbulent months, to hone her writing skills."
Pinjar: The Skeleton and Other Stories by Amrita Pritam (1950). "Two of the most moving novels by one of India's greatest women writers. The Skeleton …is memorable for its lyrical style and depth in her writing. … The Man is a compelling account of a young man born under strange circumstances and abandoned at the altar of God."
My Cousin Rachel by Daphne du Maurier (1951). "While in Italy, Ambrose fell in love with Rachel, a beautiful English and Italian woman. But the final, brief letters Ambrose wrote hint that his love had turned to paranoia and fear. Now Rachel has arrived at Philip's newly inherited estate."
The Daughter of Time by Josephine Tey (1951). "Inspector Alan Grant of Scotland Yard, recuperating from a broken leg, becomes fascinated with a contemporary portrait of Richard III that bears no resemblance to the Wicked Uncle of history."
Excellent Women by Barbara Pym (1952). "As Mildred gets embroiled in the lives of her new neighbors … the novel presents a series of snapshots of human life as actually, and pluckily, lived in a vanishing world of manners and repressed desires."
Maud Martha by Gwendolyn Brooks (1953). "In a novel that captures the essence of Black life, Brooks recognizes the beauty and strength that lies within each of us."
Someone at a Distance by Dorothy Whipple (1953). "Ellen was that unfashionable creature, a happy housewife struck by disaster when the husband, in a moment of weak, mid-life vanity, runs off with a French girl."
Nisei Daughter by Monica Sone (1953). "With charm, humor, and deep understanding, Monica Sone tells what it was like to grow up Japanese American on Seattle's waterfront in the 1930s and to be subjected to 'relocation' during World War II."
Cotillion by Georgette Heyer (1953). "Country-bred, spirited Kitty Charings is on the brink of inheriting a fortune from her eccentric guardian – provided that she marries one of his grand nephews."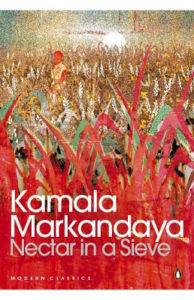 Nectar in a Sieve by Kamala Markandaya (1954). "This beautiful and eloquent story tells of a simple peasant woman in a primitive village in India whose whole life is a gallant and persistent battle to care for those she loves."
The Talented Mr Ripley by Patricia Highsmith (1955). "Since his debut in 1955, Tom Ripley has evolved into the ultimate bad boy sociopath. Here, in this first Ripley novel, we are introduced to suave Tom Ripley, a young striver, newly arrived in the heady world of Manhattan."
A Good Man is Hard to Find and Other Stories by Flannery O'Connor (1955). "These stories show O'Connor's unique, grotesque view of life— infused with religious symbolism, haunted by apocalyptic possibility, sustained by the tragic comedy of human behavior, confronted by the necessity of salvation."
Collected Poems by Edna St. Vincent Millay (1956). "Millay remains among the most celebrated poets of the early twentieth century for her uniquely lyrical explorations of love, individuality, and artistic expression."
The Fountain Overflows by Rebecca West (1957). "An unvarnished but affectionate picture of an extraordinary family, in which a remarkable stylist and powerful intelligence surveys the elusive boundaries of childhood and adulthood, freedom and dependency, the ordinary and the occult."
Angel by Elizabeth Taylor (1957). "In Angel's imagination, she is the mistress of the house, a realm of lavish opulence, of evening gowns and peacocks. Then she begins to write popular novels, and this fantasy becomes her life."
The King Must Die by Mary Renault (1958). "In this ambitious, ingenious narrative, celebrated historical novelist Mary Renault takes legendary hero Theseus and spins his myth into a fast-paced and exciting story."
A Raisin the the Sun by Lorraine Hansberry (1959). "Set on Chicago's South Side, the plot [of this play] revolves around the divergent dreams and conflicts within three generations of the Younger family."
The Vet's Daughter by Barbara Comyns (1959). "Harrowing and haunting, like an unexpected cross between Flannery O'Connor and Stephen King, The Vet's Daughter is a story of outraged innocence that culminates in a scene of appalling triumph."
The Colossus and Other Poems by Sylvia Plath (1960). "Graceful in their craftsmanship, wonderfully original in their imagery, and presenting layer after layer of meaning, the forty poems in The Colossus are early artifacts of genius that still possess the power to move, delight, and shock."
To Kill a Mockingbird by Harper Lee (1960). "The unforgettable novel of a childhood in a sleepy Southern town and the crisis of conscience that rocked it, To Kill A Mockingbird became both an instant bestseller and a critical success when it was first published."
The Householder by Ruth Prawer Jhabvala (1960). "This witty and perceptive novel is about Prem, a young teacher in New Delhi who has just become a householder and is finding his responsibilities perplexing."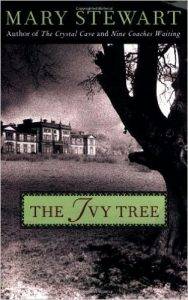 The Ivy Tree by Mary Stewart (1961). "This remarkably atmospheric novel is one of bestselling-author Mary Stewart's richest, most tantalizing, and most surprising efforts, proving her a rare master of the genre."
The Prime of Miss Jean Brodie by Muriel Spark (1961). Miss Jean Brodie "is passionate in the application of her unorthodox teaching methods, in her attraction to the married art master, Teddy Lloyd, in her affair with the bachelor music master, Gordon Lowther, and—most important—in her dedication to 'her girls,' the students she selects to be her crème de la crème."
We Have Always Lived in the Castle by Shirley Jackson (1962). "Merricat Blackwood lives on the family estate with her sister Constance and her uncle Julian. Not long ago there were seven Blackwoods—until a fatal dose of arsenic found its way into the sugar bowl one terrible night."
A Wrinkle in Time by Madeleine L'Engle (1962). "Meg, Charles Wallace, and Calvin O'Keefe (athlete, student, and one of the most popular boys in high school)… are in search of Meg's father, a scientist who disappeared while engaged in secret work for the government on the tesseract problem."
The Golden Notebook by Doris Lessing (1962). "Doris Lessing's best-known and most influential novel, The Golden Notebook retains its extraordinary power and relevance decades after its initial publication."
The Group by Mary McCarthy (1963). "Written with a trenchant, sardonic edge, The Group is a dazzlingly outspoken novel and a captivating look at the social history of America between two world wars."
Efuru by Flora Nwapa (1966). "The work, a rich exploration of Nigerian village life and values, offers a realistic picture of gender issues in a patriarchal society as well as the struggles of a nation exploited by colonialism."
Wide Sargasso Sea by Jean Rhys (1966). "Antoinette Cosway, a sensual and protected young woman … is sold into marriage to the prideful Mr. Rochester. Rhys portrays Cosway amidst a society so driven by hatred, so skewed in its sexual relations, that it can literally drive a woman out of her mind."
By signing up you agree to our Terms of Service
In a book lover's life, there's nothing as magical as a perfect, surprising recommendation from someone who just
gets
you. But finding those people can be tough! That's where
TBR
comes in. Go here to find out more, or just click the image below: