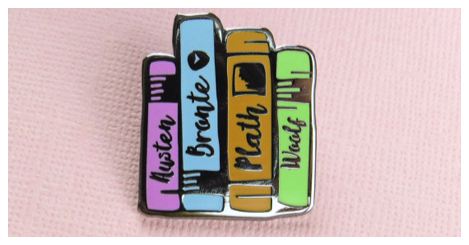 Flaunt Your Lady Love, Book Fetish Style
This post is sponsored by Gilded Cage by Vic James.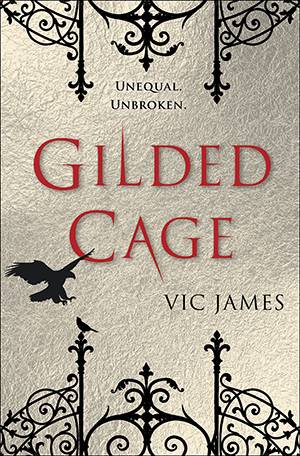 The world belongs to the Equals—aristocrats with magical gifts—and all commoners must serve them for ten years.

But behind the gates of England's grandest estate lies a power that could break the world.

Our heroes are a brother and sister who are brought to serve Britain's most powerful family. It's upstairs-downstairs drama; beautiful and wicked aristocrats romancing rebellious commoners; and an epic of politics, passion, and revolution.

Not all are free. Not all are equal. Not all will be saved.
---
This post is part of our International Women's Day celebration. See all the posts here.
---
In honor of International Women's Day, a round-up of some rad bookish goods that feature excellent female writers from around the world and/or highlight the power of being a lady reader.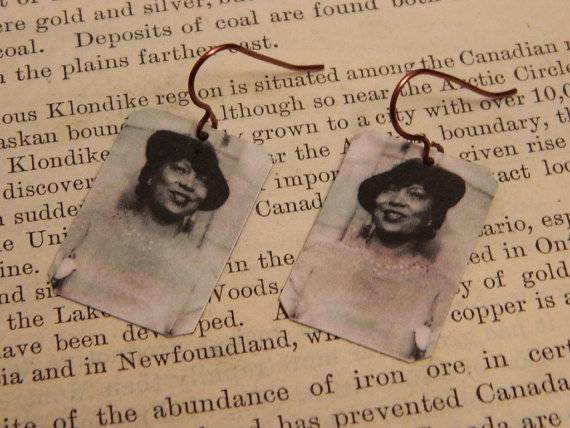 Zora Neale Hurston earrings, $20.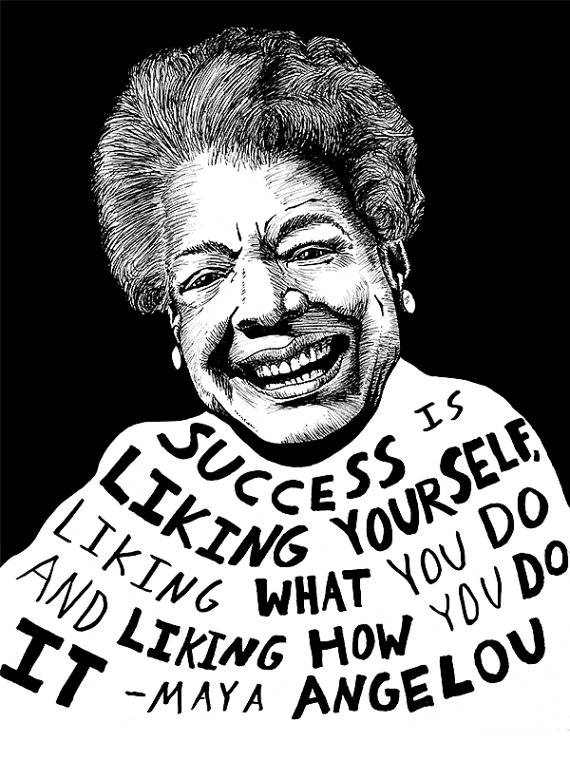 Maya Angelou print, $15.
Ideal Bookshelf of Seven Girl Stars Tote Bag, $26.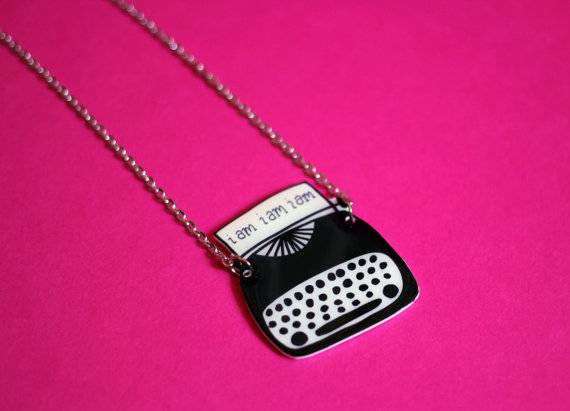 Sylvia Plath "i am, i am, i am" Necklace, $20.
I Read Women Authors pin, $2.99 and up.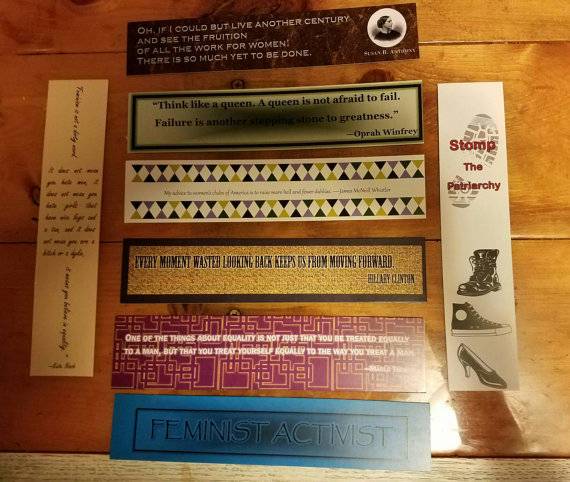 That's What She Said bookmarks, $4.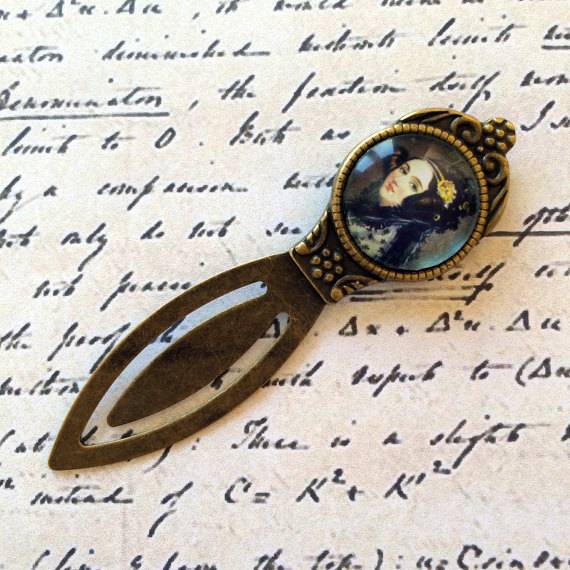 Ada Lovelace bookmark, $11.86.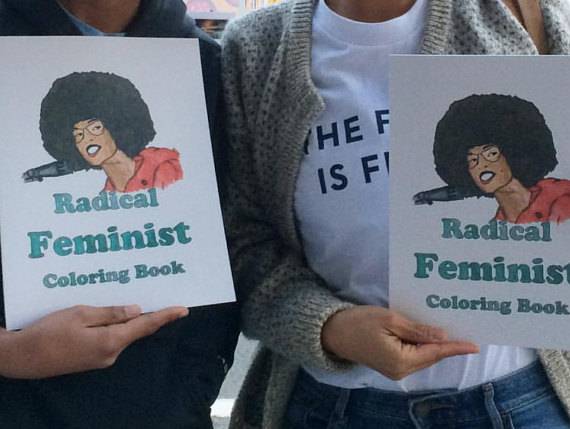 Radical feminist coloring book, $25.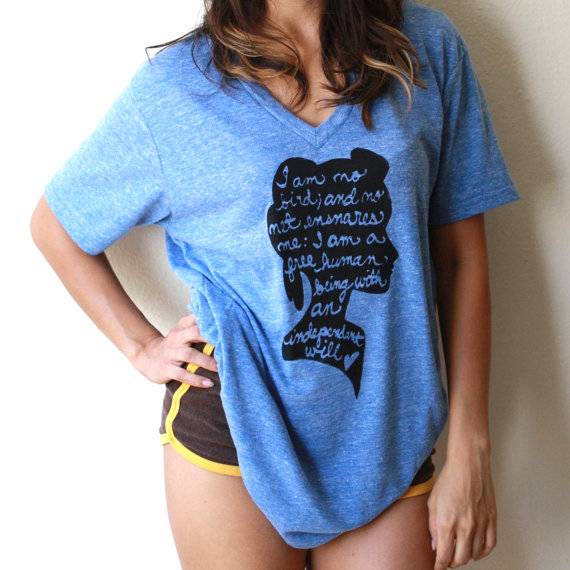 Jane Eyre "I am no bird" quote tee, $26.
Chava Rosenfarb doll, $51.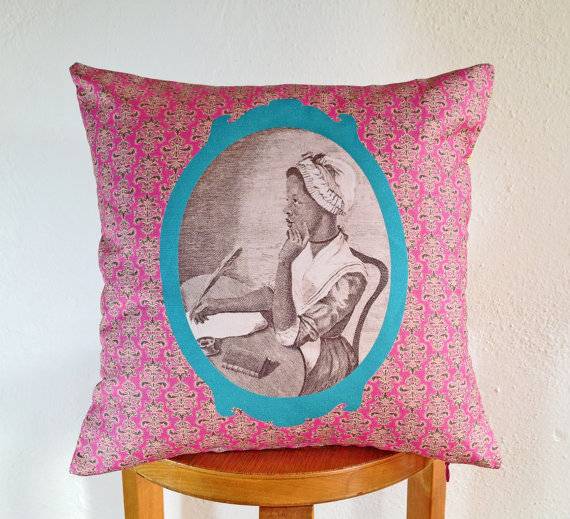 Phillis Wheatley throw pillow, $38.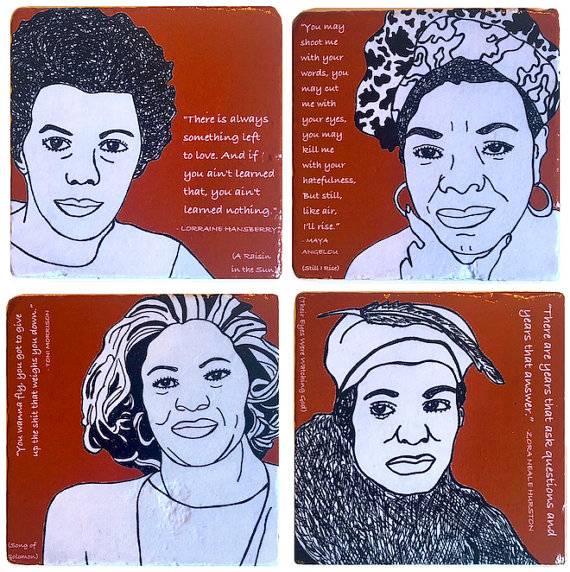 African American writers coaster set, $40.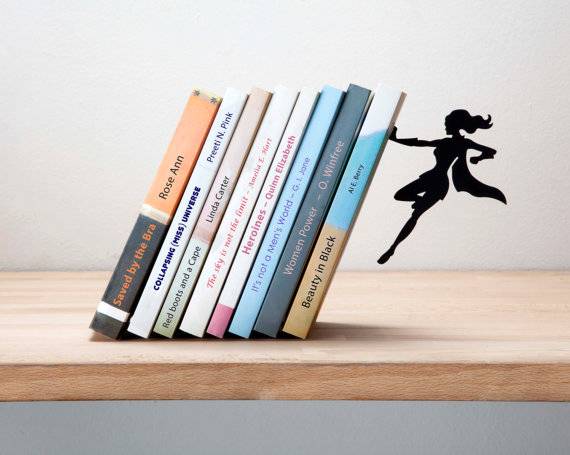 Wonder Woman bookend, $34.90.
Literary feminist tee, $25 and up.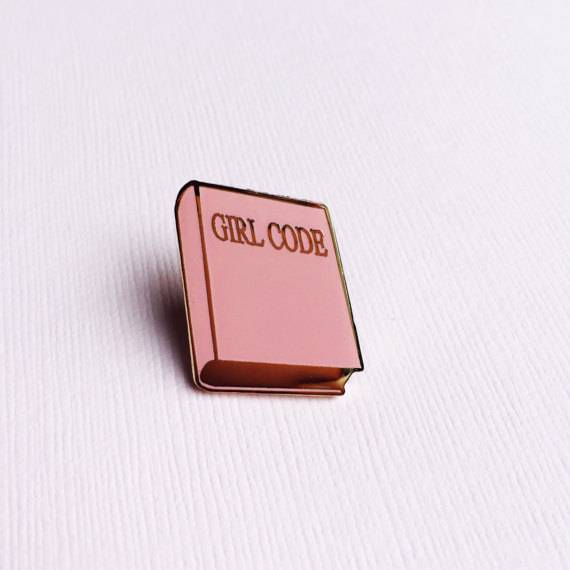 Girl code book enamel pin, $9.
Zora Neale Hurston pop minimalist print, $20 and up.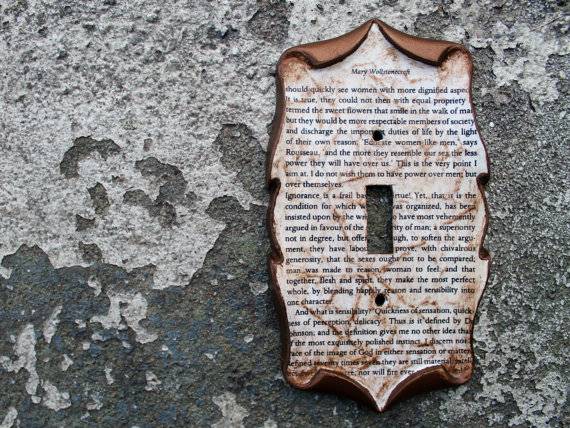 Mary Wollstonecraft's "The Vindication of The Rights of Women" light switch plate, $16.88 and up.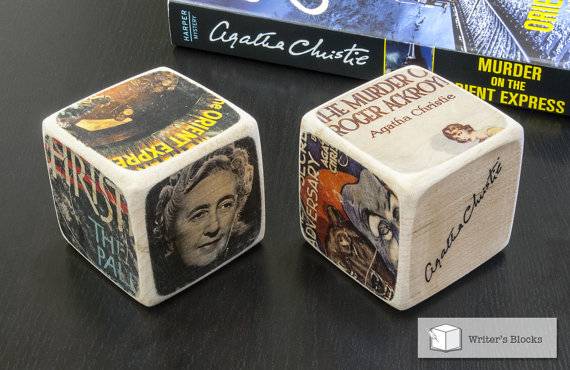 Agatha Christie literary blocks, $10.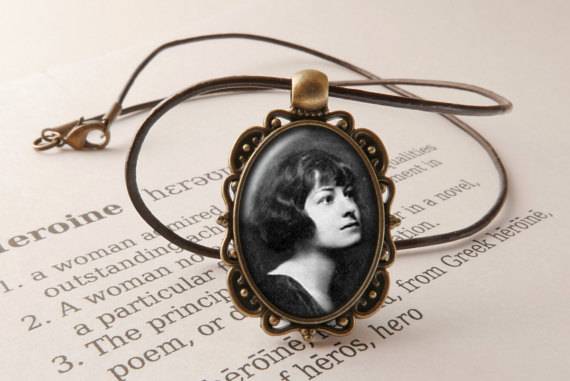 Dorothy Parker pendant, $15.82.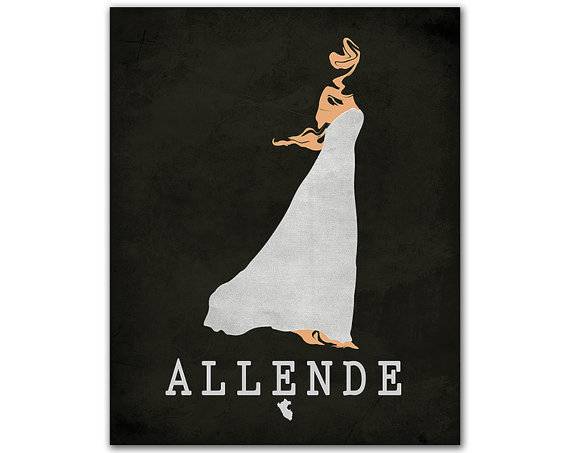 Isabel Allende: House of Spirits print, $12 and up.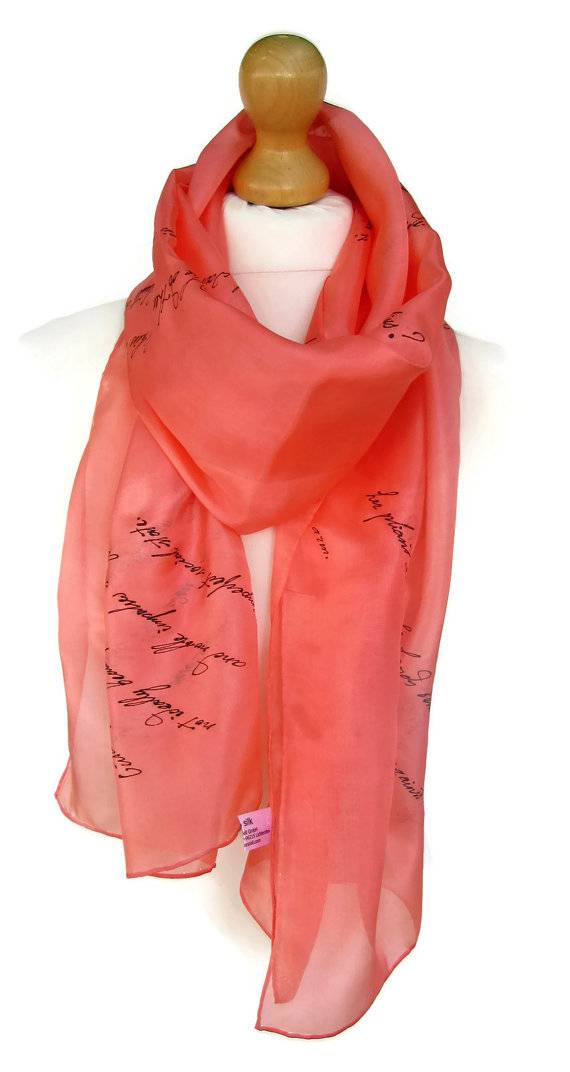 George Elliot Middlemarch scarf, $53.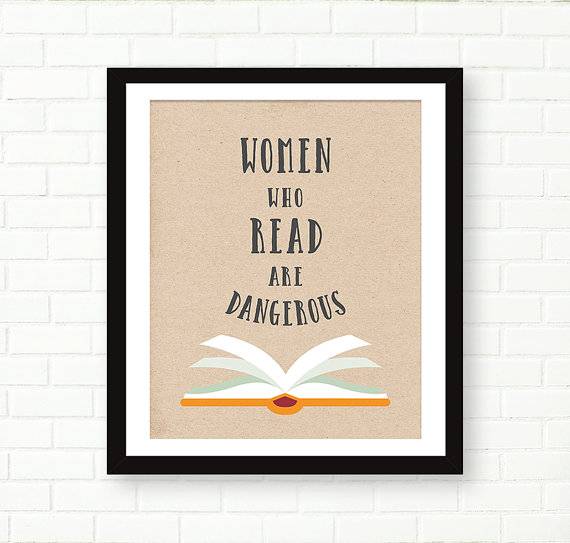 Women who read print, $9 and up.
Black female writers bracelet, $40.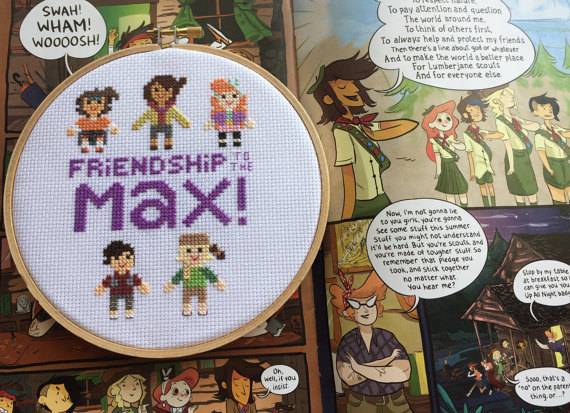 Lumberjanes cross stitch pattern, $4.35.
Carson McCullers earrings, $18.
Badass book club tank top, $23.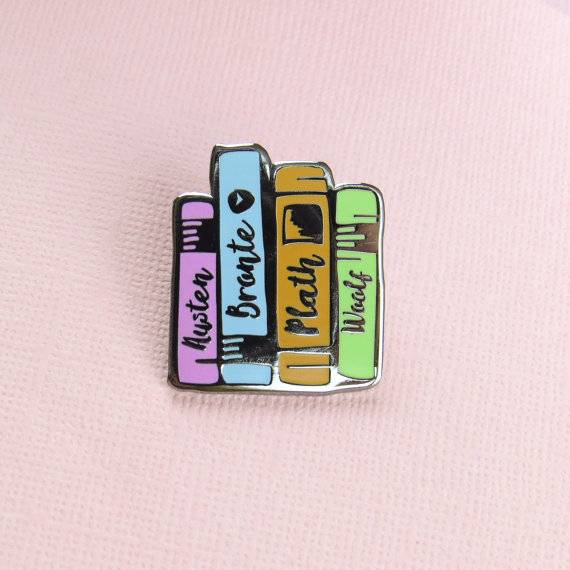 Ladies of literature enamel pin, $9.68.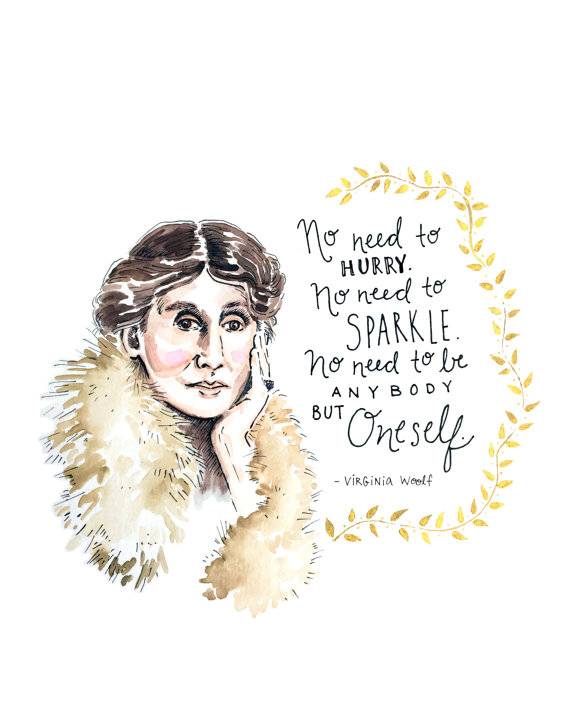 Virginia Woolf print, $15.