But First, Books! New Tee in the Book Riot Store
To paraphrase Rainer Maria Rilke (and also Sister Mary Clarence), if books are the first thing you think about in the morning and the last one you think about at night, you are a Reader. Now tell the world with our new But First, Books tee, available in traditional crew-neck and a new women's casual fit!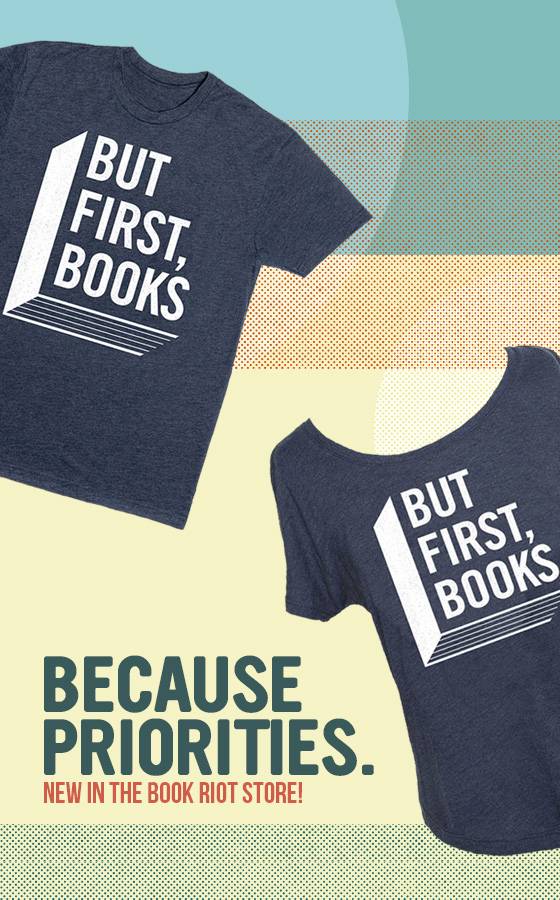 By signing up you agree to our Terms of Service
Enter to win
$250 to spend at Barnes and Noble!