23 Of Your Favorite Books Set in Magical Versions Of Real Places
This Riot Recommendation is sponsored by Gilded Cage, Book One in the Dark Gifts series.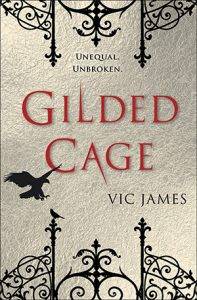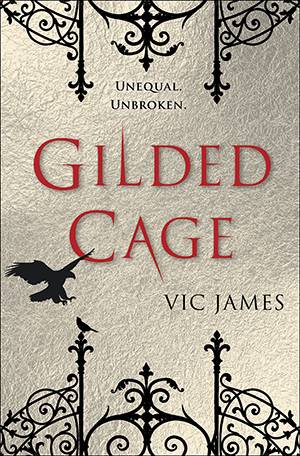 The world belongs to the Equals—aristocrats with magical gifts—and all commoners must serve them for ten years.
But behind the gates of England's grandest estate lies a power that could break the world.
Our heroes are a brother and sister who are brought to serve Britain's most powerful family. It's upstairs-downstairs drama; beautiful and wicked aristocrats romancing rebellious commoners; and an epic of politics, passion, and revolution.
Not all are free. Not all are equal. Not all will be saved.
---
Go left at the statue, walk through the abandoned shop, then out the back door into the alley, and step into a world at once familiar and unrecognizable. Are you in Red London, Jordan College, or somewhere we've never heard of?
We asked you to share your favorite books set in magical versions of real places, and you responded. Here are 23 of your favorites!
Jonathan Strange and Mr. Norrell by Susanna Clarke
The Alchemist's Apprentice trilogy by Dave Duncan
Enchanted Inc. series by Shanna Swendson
The Dark Days Club by Alison Goodman
The Golem and the Jinni by Helene Wecker
Smoke by Dan Vyleta
Neverwhere by Neil Gaiman
Shades of Grey by Jasper Fforde
Chronicles of Kazam series by Jasper Fforde
Underground Railroad by Colson Whitehead
Midnight Never Comes by Marie Brennan
California Bones by Greg Van Eekhout
The Shades of Magic series by V.E. Schwab
The Magicians trilogy by Lev Grossman
War For the Oaks by Emma Bull
Winter's Tale by Mark Helprin
Rivers of London series by Ben Aaronovitch
Allie Beckstrom series by Devon Monk
Parasol Protectorate series by Gail Carriger
The Secret History of Moscow by Ekaterina Sedia
The Dark Tower series by Stephen King
The Kate Daniels series by Ilona Andrews
Un Lun Dun by China Miéville
We have 5 copies of
The Library Book by Susan Orlean
to give away!
Go here to enter for a chance to win
, or just click the image below. Good luck!