Book Mail #3 Revealed! See the Secret Contents Now.
It's no secret that book mail is the best mail, and (obvi) books about books are the best, too. Our latest Book Mail box gives you a double dose of that bookalicious magic.
In this box, you'll get two amazing books about the transporting power of reading, special exclusive content from one of the authors, a personal library kit, custom pencils (exclusive to Book Mail), and two rad pairs of literary socks. Snag one now!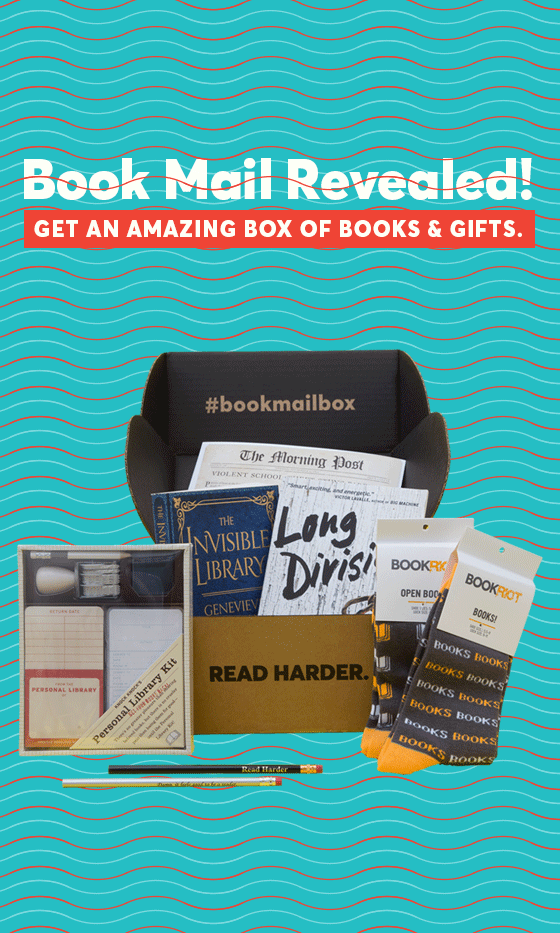 Sign up to receive email about new products and promotions in the Book Riot Store.
FREE BOOK ALERT!
Sign up for an Audible account
, and get
two
audiobooks free.