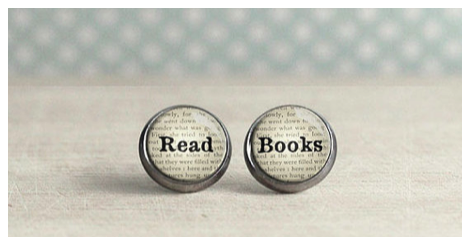 30 Pairs of Excellent Book Earrings
I'm an earrings wearer. Every single day. I'm particular about what kind of earrings I wear and tend to stick to the same 2 or 3 pairs, generally gold or silver minimalist pieces, busting out other ones for more fancy occasions. But I never get sick of looking at fun book earrings and wishing I was the kind of person who'd wear them any time I felt like it.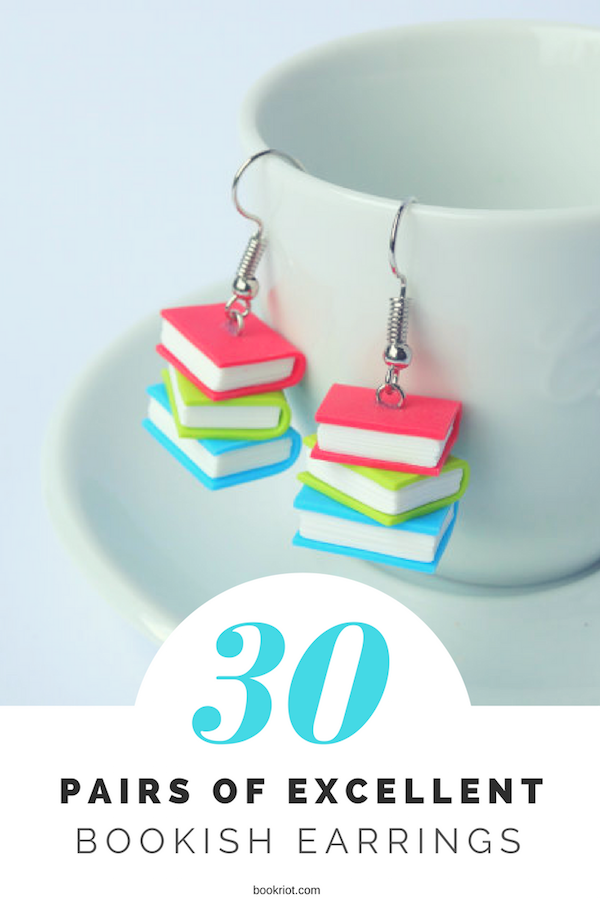 Whether you're an admirer or a wearer, these 30 bookish pairs of earrings are awesome.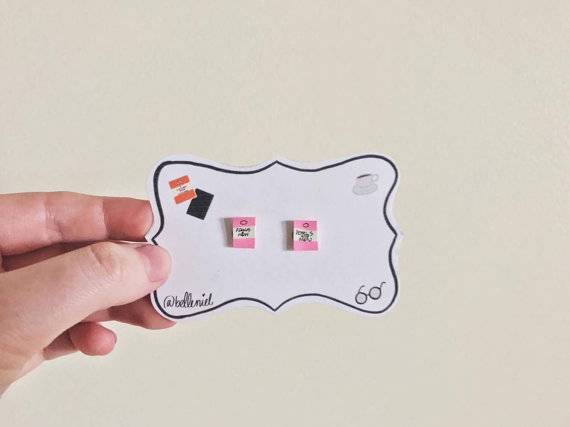 Penguin Books design studs, $7.77.
Harry Potter stars, $12.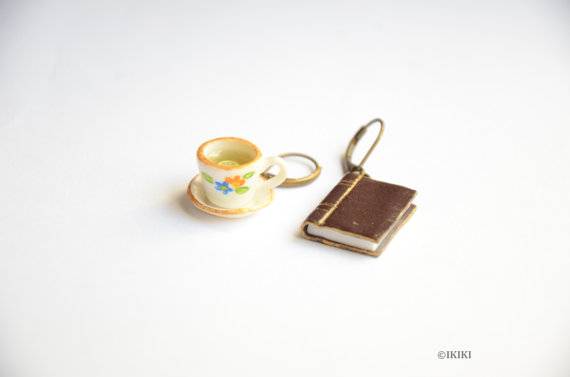 Book and tea cup, $24. 36.
Classic novels, $20.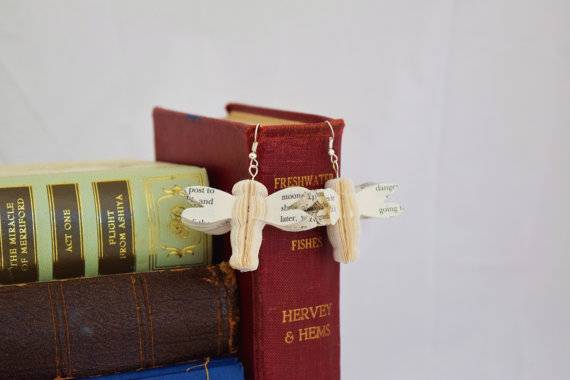 Dragonflies from book pages, $32.55.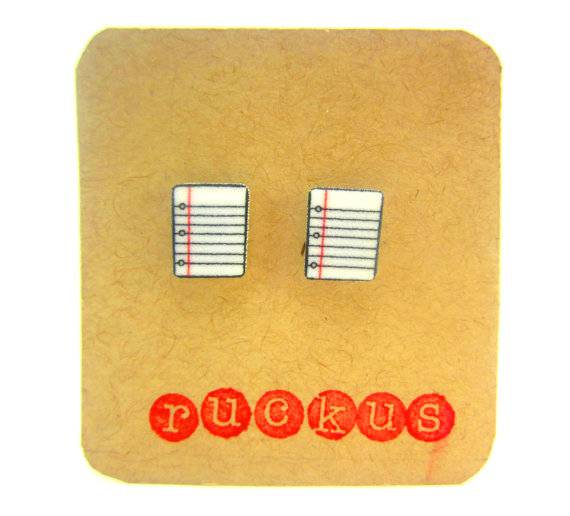 Notebook paper, $7.50.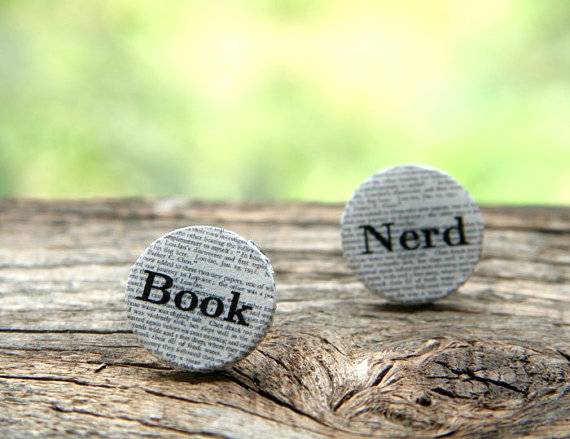 Book nerd studs, $13.
Quotation marks, $14.95.
Marbled paper, $12.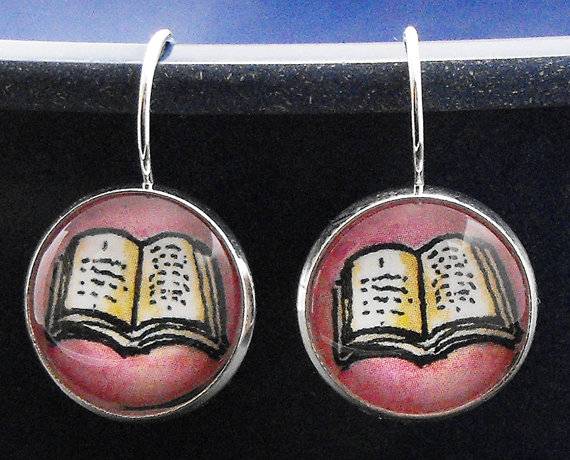 Open books, $19.95.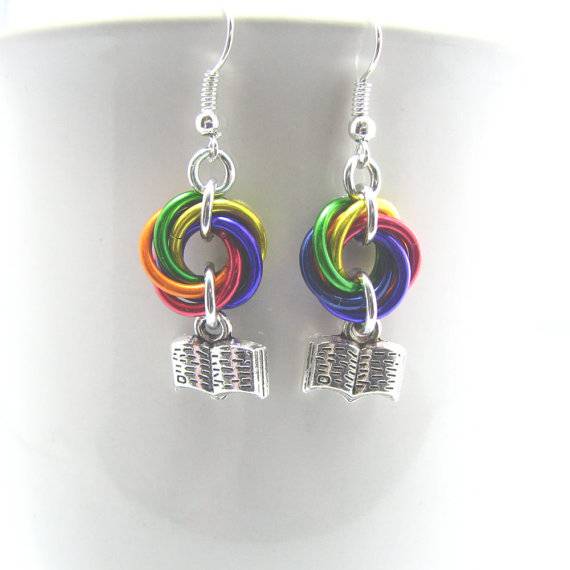 Reading rainbow chainmail, $15.
Ampersand earrings, $15 and up.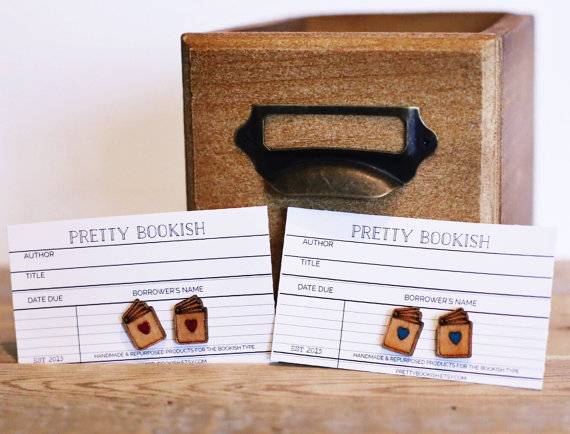 Laser cut wood books, $15.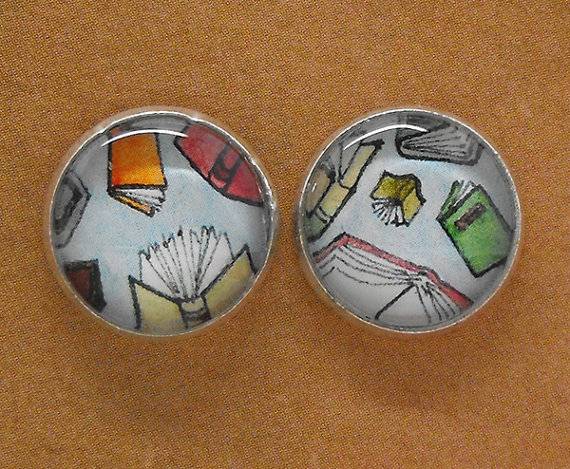 Falling books, $19.95.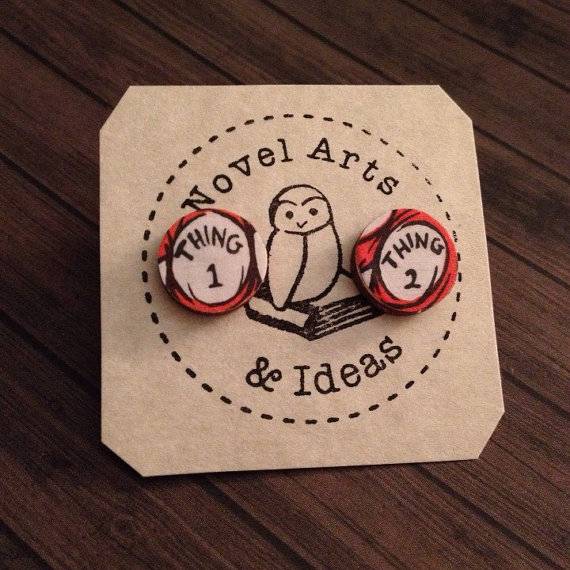 Thing 1 and Thing 2, $9.50.
Book Stack, $19.88.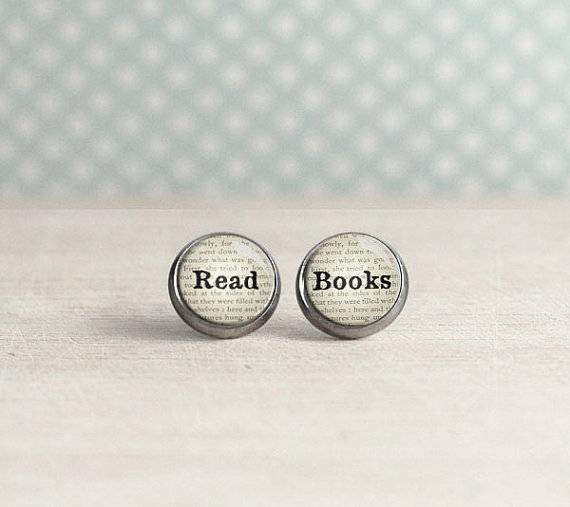 Read Books, $14.95.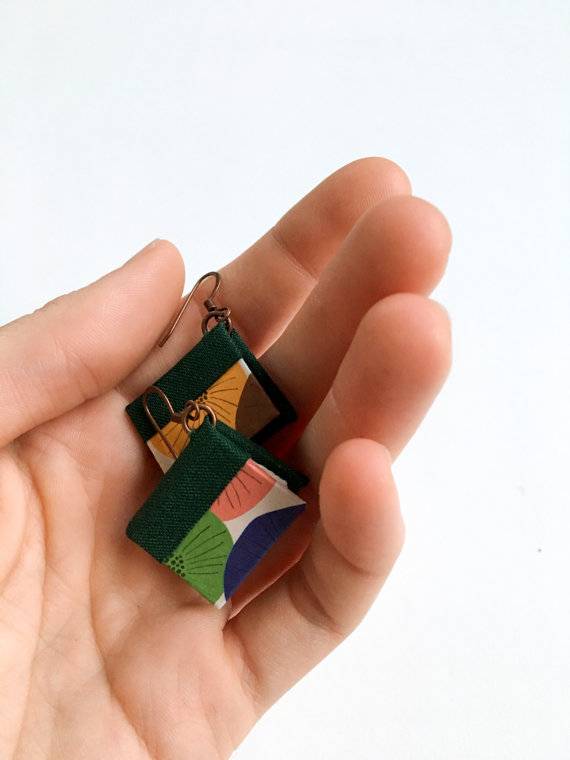 Little books, $22.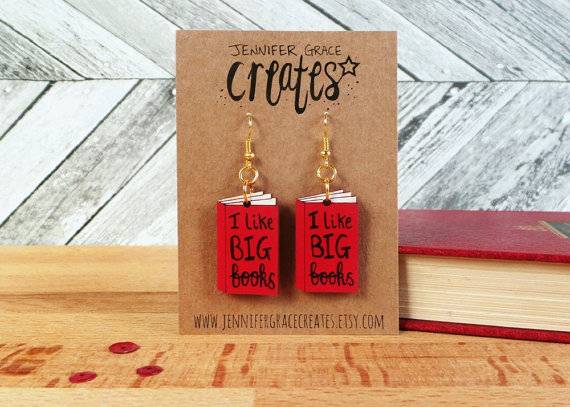 I Like Big Books, $15.62.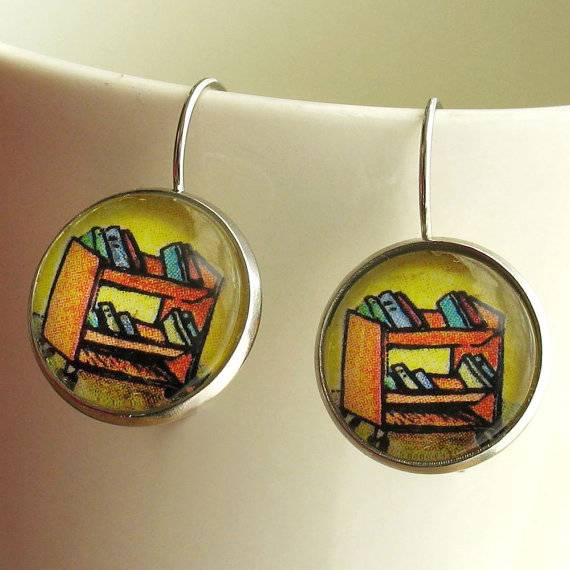 Library carts, $19.95.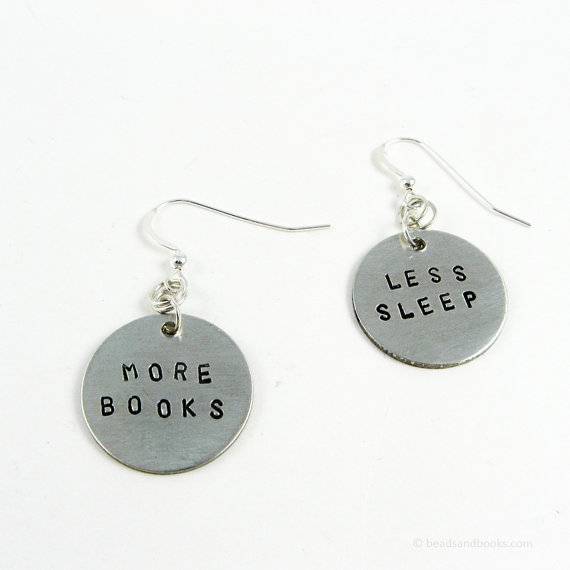 More Books, Less Sleep, $16.
Origami birds, $12.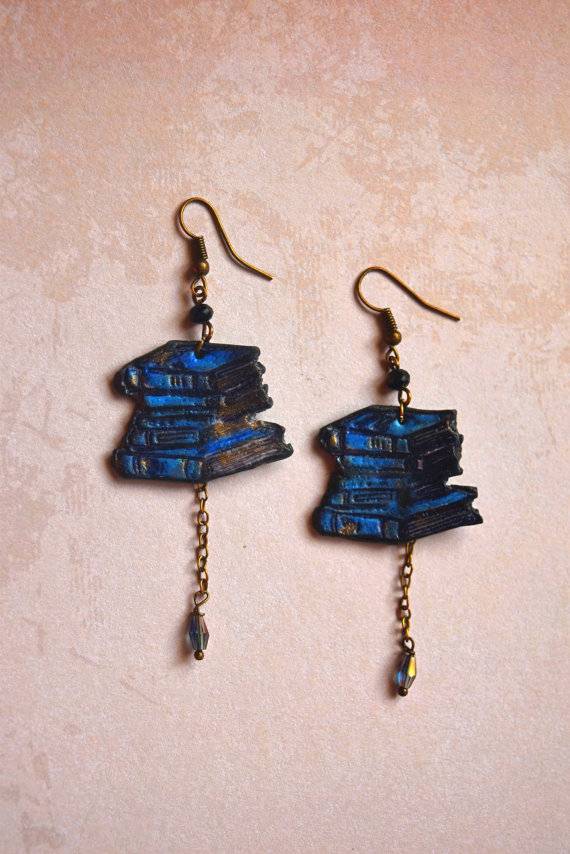 Book stacks, $21.00 and up.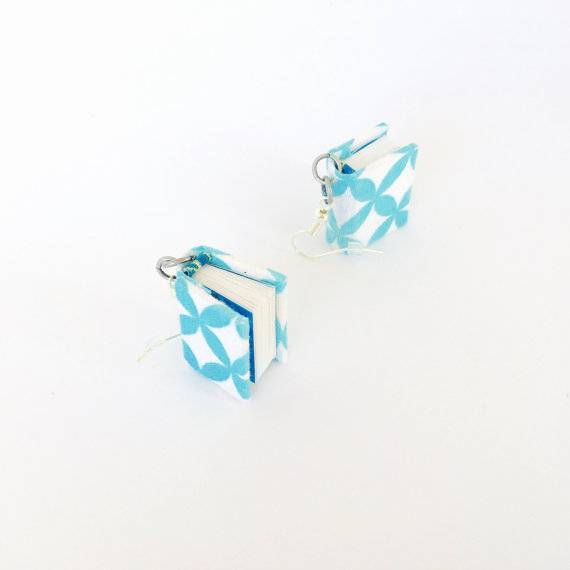 Miniature books, $5.99.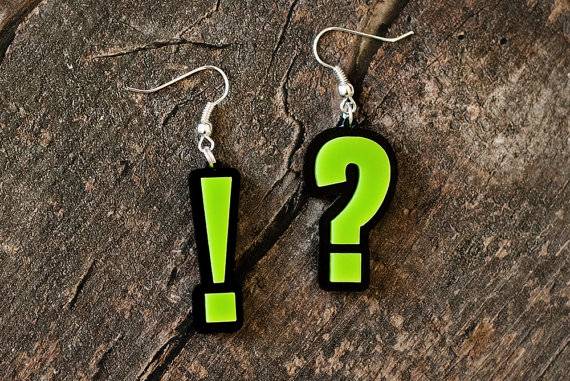 Puncutation, $6.50.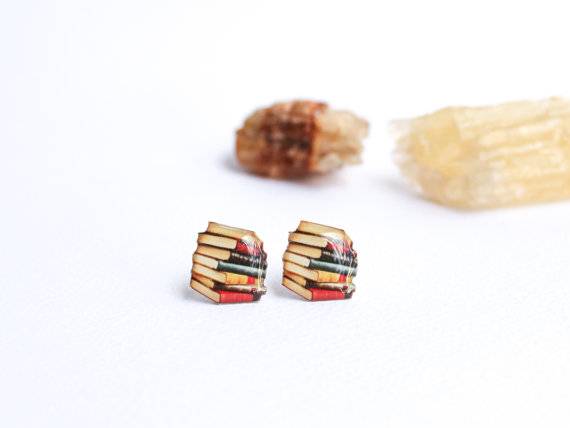 Old books stack, $9.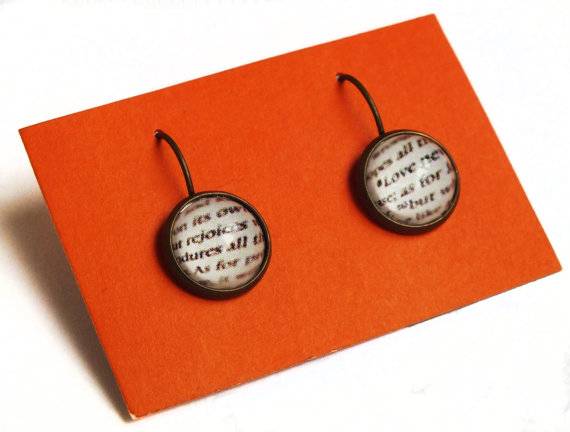 Text earrings, $9.97.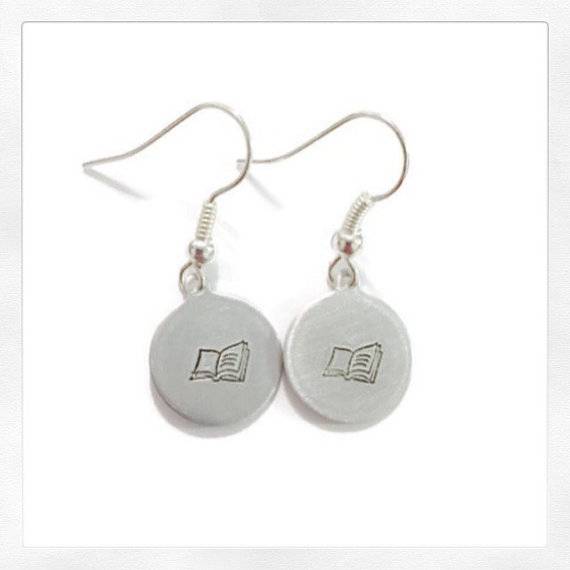 Open books, $10.40.
Tuxedo cats and books, $19.95.
The end, $14.95.
Want more than just book earrings? We got a whole collection of bookish items for you here.