5 Great Places to Donate Old Books: The List List #234
This week's List List is sponsored by The X-Files: Origins.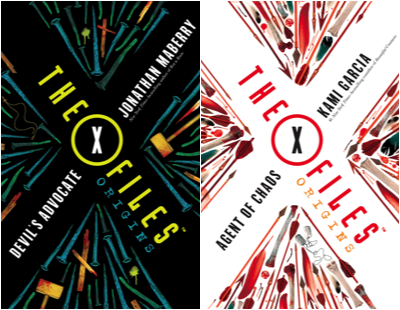 How did Fox Mulder become a believer? What made Dana Scully a skeptic? The X-Files: Origins has the answers. Read these dark thrillers to find out why millions of people became obsessed with The X-Files.
---
at Brightly, 5 Great Places to Donate Old Books
at Huffington Post, 10 Notable Books from 2016 on Black Women's History
at NPR, 3 Smart STEM Romances
at The Millions, the Great First-Half of 2017 Book Preview
at Signature, 5 Books on the Power of Protest
at Unbound Worlds, 5 Books on Dark Matter
Volume 1 Brooklyn's January Book Preview, 25 of the Most Exciting New Releases of 2017
at Literary Hub, the Most Important Books of the Last 20 Years
at the NYT, What You'll Be Reading in 2017
January Magazing's Top Books of 2017
at Off the Shelf, 12 Authors We Lost Too Soon in 2016