Peek Over Our Shoulders: What Rioters Are Reading On December 8, 2016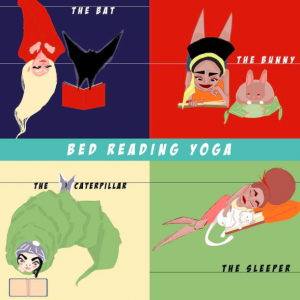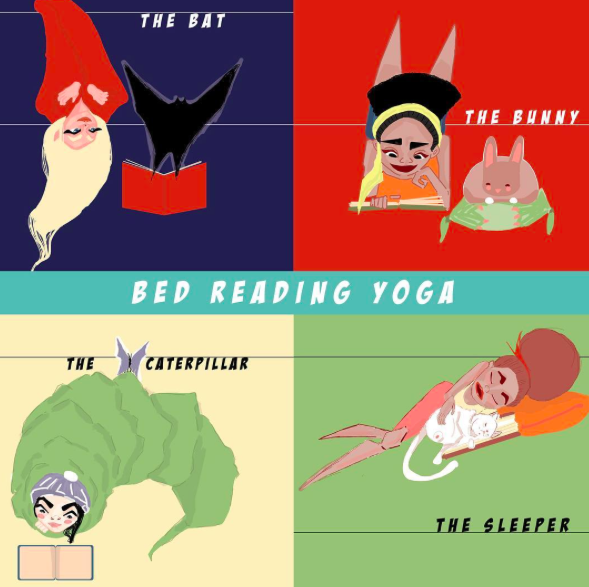 In this feature at Book Riot, we give you a glimpse of what we are reading this very moment.
Here is what the Rioters are reading today (as in literally today). This is what's on their bedside table (or the floor, work bag, desk, whatevskis). See a Rioter who is reading your favorite book? I've included the link that will take you to their author archives (meaning, that magical place that organizes what they've written for the site). Gird your loins – this list combined with all of those archived posts will make your TBR list EXPLODE.
We've shown you ours, now show us yours; let us know what you're reading (right this very moment) in the comment section below!
The House at Sea's End by Elly Griffith: This is the third in her somewhat-cozy mystery series about Ruth Galloway, a forensic archaeologist. And they are exactly what my brain needs right now. (paperback)
An Unnecessary Woman by Rabih Alameddine: This has been on my must-read list forever, because everyone I know who has read it absolutely loves it. (paperback)
A Twist in Time by Julie McElwain (Pegasus Books, April 4, 2017): The follow-up to A Murder in Time, which I thought was so much fun! (galley)
Chemistry by Weike Wang (Knopf, May 23, 2017): I will admit that what first drew me to this book was the fact that the cover looks like the cover of a Douglas Coupland novel. But it also sounds fabulous. (e-galley)
A Promise of Fire by Amanda Bouchet: I've been in the mood for fantasy romance, and this one has got a lot of praise, so I'm excited to check it out. (library paperback)
Name of the Wind by Patrick Rothfuss: This has been on my TBR list forever, but I have been wary of starting an unfinished fantasy series (I hate waiting). But with the announcement that Lin-Manuel Miranda will be adapting it for TV, I put it on hold faster than you can say "Kingkiller" and immediately checked it out. (library paperback)
Follow Her Home by Steph Cha: Megan Abbott recommended Cha in "By the Book" making this an instant must-read. (Hardcover)
The Princess Diarist by Carrie Fisher: I love Fisher and having her unfiltered thoughts in my ears for any amount of time is a treat. (Audiobook)
Always Happy Hour: Stories by Mary Miller: That cover is amazing and invoked so many feelings how could I not pick it up? (egalley)
United: Thoughts on Finding Common Ground and Advancing the Common Good by Cory Booker: In the dumpster fire that is this year it's nice to listen to someone energetically talk about trying to help communities who understands racial issues and who actually goes to, and has lived in, the communities he's trying to help rather than discuss them from far away. (Audiobook)
Burn Baby Burn by Meg Medina: I saw Medina appear on a panel at Book Riot Live and, after breezing through a freebie copy of her Yaqui Delgado Wants to Kick Your Ass, I knew I had to read her more recent, award-winning YA. (Ebook)
Startup by Doree Shafrir: I'm just a sucker for books that satirize life lived on the internet… because I live on the internet. (Paperback ARC)
Lover's Choice by Becky Birtha: Alexander Chee recommended her stories to me ages ago, and I tracked down a used copy of this out of print collection. (Paperback)
Three Dark Crowns by Kendare Blake: Received this one in a past OwlCrate box and hadn't gotten around to it yet, but have heard good things – and agree, based on the first 50 pages. (Hardcover)
Maus II: A Survivor's Tale: And Here My Troubles Began by Art Spiegelman: Finished the first Maus last night and immediately headed to the library to pick up the conclusion of the duology. (Paperback)
The Great Comet: The Journey of a New Musical to Broadway edited by Steven Suskin: Honestly, I'm trash for Natasha, Pierre, and the Great Comet of 1812 and as soon as I saw on twitter that they made a book, I had no choice but to buy it and read it and love it. (Hardcover)
Crazy Horse's Girlfriend by Erika T. Wurth: I literally just started this book by this Apache / Chickasaw / Cherokee author, for a school project on YA by Indigenous women authors. It's blurbed by Eden Robinson, one of my all-time favourite authors, so I'm pretty excited. (Paperback)
Furiously Happy: a Funny Book about Horrible Things by Jenny Lawson: I pretty much just stumbled upon this while browsing Overdrive for a new audiobook to listen to, and this one had been on my TBR for a while. (Audiobook)
Between the World and Me by Ta-Nehisi Coates: Wow am I behind on this one, but after seeing the approximate thousandth recommendation from fellow Rioters, I checked out the audiobook from my library… I'm going to need my own print copy of this one. (audiobook)
Winter by Marissa Meyer: My love for the Lunar Chronicles series has been well-documented. (audiobook)
Spin the Sky by Jill Mackenzie: I saw this on a YA Interrobang roundup and requested it from my library. There's nothing more satisfying than being the first person to read a library copy! (hardcover)
Romeo and Juliet: A Novel by David Hewson: A novelization of Shakespeare's classic written specifically for Audible and read by Richard Armitage. It's very well-written and I'm enjoying it so far. (Audiobook)
Hillbilly Elegy by J.D. Vance: There's been a lot of post-election buzz about this and a couple of book bloggers highly recommended it. (Audiobook)
The Burning Page by Genevieve Cogman: Received an advanced copy of this book on Netgalley. (eARC)
A Murder Is Announced by Agatha Christie: Was in the mood for a Christie mystery and spotted this one on Hoopla. (audiobook)
The Inexplicable Logic of My Life by Benjamin Alire Saenz: I adored ARISTOTLE AND DANTE, but I listened to Lin Manuel Miranda read the audiobook, and I was a bit concerned that his voice was part of what won me over. Not to worry– this paperback is equally poetic and absorbing in the first few chapters I've enjoyed! (Paperback ARC)
The Ship Beyond Time by Heidi Heilig: The second part of this time-traveling pirate ship duology has some of my favorite elements– a strong female MC, richly imagined historical fiction, and a bit of a love triangle. (eARC)
Lost Girls: An Unsolved American Mystery by Robert Kolker. Lots of true crime fans I know raved about this book about murdered sex workers in Long Island. Instead of focusing on the serial killer (who was never found), Kolker focuses on the victims. So far, it's proving to be an interesting read from a class perspective. (Library hardcover)
I'm Judging You: The Do-Better Manual by Luvvie Ajayi: I'm on the look-out right now for entertaining, funny audiobooks that also have something serious to say. This one fits my needs exactly. Ajayi perfectly combines comedy with a message about all the ways our culture is seriously messed up. (Audiobook)
Trainwreck: The Women We Love to Hate, Mock, Fear… and Why by Sady Doyle: Doyle analyzes our cultural responses to the "trainwreck": the woman who seems to be going off the rails in spectacular fashion. She looks at historical and contemporary examples and makes a powerful argument about why these women are so fascinating and why this is such a problem. (ebook)
I Can Barely Take Care of Myself: Tales from A Happy Life Without Kids by Jen Kirkman: This book hooked me from the title alone. As a woman who doesn't want kids (and is really tired of hearing everyone's opinions about this), I always enjoy hearing from others who share the same perspective. So far, I'm enjoying it, although the topics of the essays are more broad than I expected. (digital audiobook)
Tell Me Again How A Crush Should Feel by Sara Farizan: A friend of mine has been recommending this one to me for ages. After hearing Sara Farizan speak at Book Riot Live, I'm finally getting around to it This book is about Leila, who is an Iranian-American who knows she likes girls but is trying to keep it secret. It's been an easy secret to keep up until now, but then a new girl shows up at school and complicated romance ensues. I've just started and can't wait to keep reading! (ebook)
These Vicious Masks by Tarun Shanker and Kelly Zekas: This one gets described as "Jane Austen meets X-Men" in the copy, which is basically the ultimate combo I never thought I'd actually get. Why haven't I read this book yet? (ebook)
Book Scavenger by Jennifer Chambliss Bertman: I'm utterly charmed by this clever book filled with mystery, ciphers, codes, and adventure. (Paperback)
Lucky Broken Girl by Ruth Behar (April 11, 2017, Nancy Paulsen Books): Received this ARC from the publisher, and I can't put it down. It's about Ruthie and her family, Cuban immigrants, who make their home in New York City. (ARC)
Charles Darwin's Around-the-World Adventure by Jennifer Thermes: This is a gorgeously illustrated picture book biography of Charles Darwin. (Hardcover)
Sweetheart by Chelsea Cain: 2nd book in the Gretchen Lowell/Archie Sheridan series.  I've read and listened to the first book twice, and it blew me away both times, but I had never gotten around to reading the rest of the series.  So far I'm tearing through Sweetheart on audio – it's gritty, horrific, dark, disturbing – everything that I want in a psychological suspense novel! And holy buckets, Gretchen Lowell is a TERRIFYING villain. (digital audio)
And the Trees Crept In by Dawn Kurtagich: I checked out a stack of YA novels from the library a few weeks ago, and I'm only now getting around to them.  I tore through 100 pages of this seriously creepy story last night – extremely atmospheric with the feel of a terrifying fairy tale.  It's very reminiscent of Long Lankin by Lindsey Barraclough, which I loved. (Library hardcover)
Lucy and Linh by Alice Pung: I am a huge sucker for private school stories, and the cover is just adorable. (hardcover)
Children of Time by Adrian Tchaikovsky: I kept seeing this book on best-SFF-of-2016 lists alongside some of my favorites, so I thought I'd give it a try. Spiders! (ebook)
They Can't Kill Us All: Ferguson, Baltimore, and a New Era in America's Racial Justice Movement by Wesley Lowery: Lowery is so smart on these topics, and I've followed his work since his reporting on Ferguson. So I had to pick up this book. (ebook)
The Cutting Season by Attica Locke: This mystery couldn't be more in my wheelhouse if it tried. The past and present collide when a woman's body is found on the grounds of an historic  Louisiana plantation. The audio book is wonderful and so much fun. (audio)
Kitchens of the Great Midwest by  J. Ryan Stradal: I got lucky and found a hardcopy of this in a local take one/leave one library inside a bar. Yes, Washington, DC is the best bookish city. A dear friend has been after me for ages to read this, so I'm finally reading it. (hardback)
A Wrinkle in Time by Madeleine L'Engle: because I've never read it. I. Know. Save your outrage for something else. (paperback)
Black Canary vol 2: New Killer Star by Brendan Fletcher, Sandy Jarrell, Moritat, and Annie Wu: Every month or so I get a package from Amazon with something that I preordered and completely forgot about. This month that package brought me Black Canary volume 2, and I couldn't be happier. This series has been insanely good and I can't wait to dive in to see what happens next. (trade paperback)
The Last Unicorn graphic novel adaptation by Peter S. Beagle, Peter B. Gillis, Renae De Liz, and Ray Dillon: I fell hard for Renae De Liz and Ray Dillon's Legend of Wonder Woman, so when I discovered that the two had also done an adaptation of The Last Unicorn, of course I had to pick it up. I'm only an issue in, but it is so stunningly beautiful, I wish I could marry it. (ComiXology)
Charlotte Sometimes by Penelope Farmer: I found a used copy of this gem at Half Price Books and knew I needed it as soon as I read the description on the back. Charlotte Makepeace wakes up after her first night in a new boarding school to discover she's traveled back in time to 1918. Sold. (hardcover)
When the World Wounds by Kiini Ibura: Reading this collection to review for Necessary Fiction and so far I am enjoying the terse language and emotional currents. (PDF)
Human Acts by Han Kang: I am just starting this book and looking forward to it because I've heard such good things about The Vegetarian. (ARC)
Talking As Fast As I Can: From Gilmore Girls to Gilmore Girls (and Everything in Between) by Lauren Graham: Because I like listening to Lauren Graham talk. (Hardcover)
Hidden Christmas: The Surprising Truth Behind the Birth of Christ by Timothy Keller: Because I'll read anything Tim Keller writes. (Library Hardcover)
You Can't Touch My Hair: And Other Things I Still Have to Explain by Phoebe Robinson: I love the podcast Robinson co-hosts with Jessica Williams, 2 Dope Queens. (Audiobook)
Just Like Us: The True Story of Four Mexican Girls Coming of Age in America by Helen Thorpe: I loved Thorpe's Soldier Girls: The Battle of Three Women at Home and at War. This book, about 4 Mexican teens (two with immigration papers and two without), feels especially important given the current political climate. (ebook)
A Long Way Home by Saroo Brierley: The memoir of a boy who gets lost from his home in India, is adopted by an Australian family, and makes his way back to his birth family 25 years later is super compelling. (Library hardcover)
Thomas Maluck
The Sixth Gun, Book 9: Boot Hill by Cullen Bunn, Brian Hurtt, and Bill Crabtree: This western/fantasy has been tilting toward its grand finale for a while in-story, but its mythology and cast are so rich it's hard to believe it's even capable of ending. You know that feeling when a series ends and you still remember opening the first chapter? I'm getting a lot of that right now. Bunn, Hurtt, and Crabtree have built an adventure to last. (paperback)
Sugar & Spike: Metahuman Investigations by Keith Giffen, Bilquis Evely, and Ivan Plascencia: Finally, the Silver Age of DC Comics claims a corner of modern-day storytelling! When Batman needs colorful costumes reclaimed from collectors, Superman needs something retrieved from an island he built to look like himself, or Wonder Woman needs a monstrous ex-fiance dealt with, only investigators Sugar & Spike are covert enough to get the job done. Well, when they're not bickering and sniping at each other, anyway. Evely's work is a pleasure to behold, buttressed by Plascencia's colors and Giffen's mining of DC's history for some silly reveals. (paperback)
Hellboy In Mexico by Mike Mignola, Richard Corben, Mick McMahon, Fabio Moon, Gabriel Ba, Dave Stewart: Hellboy's five-month "lost weekend" is our golden ticket to monstrous lucha libre wrestling matches, Mexican folklore, and classic horror crossovers, all delivered by an outstanding roster of talent, including Stewart's top-shelf shades. These stories go down easy, but pace yourself. Try not to spoil yourself chugging the whole thing. That's how Hellboy got into this whole mess! (paperback)
Waking Gods: Book 2 of The Themis Files by Sylvain Neuvel – I had a serious case of the book love for the first in this series about giant metal robots, so this was an insta-read for me. (e-galley)
Hammers on Bone (Persons Non Grata) by Cassandra Khaw – I got sent a copy of this out of the blue, a couple of pages in I knew I was going to have to finish it. A private eye with a monstrous secret, hired by 10 year old? Wheelhouse! (galley)
Comfort And Joy: A Novel by India Knight – I always reread this at Christmas, something about the chaos of the blended family and comedy of mad relatives makes me feel at home. (ebook)
The Hate U Give by Angie Thomas: I've been waiting for this book for months, a debut YA novel inspired by the Black Lives Matter movement. (eARC)
Just Fly Away by Andrew McCarthy: Yes, THAT Andrew McCarthy. After a well-received memoir, his first foray into fiction with a contemporary YA novel coming in April. (ARC)
Swing Time by Zadie Smith: Smith is always good, and I'm pleased she has a new book for me to devour. (hardcover)
Gemina by Amie Kaufman and Jay Kristoff: The audio version of Illuminae (first in this series) featured a full cast of narrators, along with sound effects and occasional music, to present this unique novel, and the audio for the second book is just as rich. (digital audiobook)
The Three Musketeers by Alexandre Dumas. I'm delving into a mine of free public domain classics to listen to; particularly searching out those authors who aren't straight white British/American men. The Three Musketeers fit the bill and I'm loving it. (digital audiobook)
Our Chemical Hearts by Krystal Sutherland. I started working my way through some ARC backlist over the weekend and this was the one that stuck. (ARC)
Americanah by Chimamanda Ngozi Adichie. It has been sitting on my shelf for…awhile. It was time. (paperback)
The Heiress Effect by Courtney Milan. This is the second book in the Brothers Sinister series. I'm trying something different and savoring each one instead of slamming through them to reach the series finish line. (ebook)
By signing up you agree to our Terms of Service
We have 5 copies of 
the
Forbidden Hearts series
by Alisha Rai to give away to Book Riot readers!
Go here to enter for a chance to win
, or just click the image below. Good luck!