One Size Fits Most: Book Recommendation Gift Guide
Perhaps you're buying a gift for someone you don't know too well, maybe your spouse's cousin or the random secret gift exchange person whose name you drew. Or perhaps you're buying a gift for someone for whom it is difficult to buy gifts. Well, we're here to help! Here are some Rioter recommendations for pretty much any person age 16 or older regardless of their genre preference.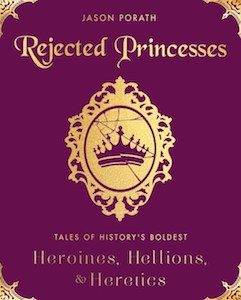 Rejected Princesses: Tales of History's Boldest Heroines, Hellions, and Heretics by Jason Porath (2016)
Recommended by: Patricia Elzie
"Well-behaved women seldom make history … and these women are far from well behaved." These deeply researched tales have a bit of something for everyone with icons for different levels of maturity and possible triggers. If you happen to have a feminist agenda (and I hope you do), it's a great way to slide it in with a book that has underappreciated tales of badass women from history, literature, and folklore.
Life Without A Recipe by Diana Abu-Jaber (2016)
Recommended by: Jamie Canaves
It's the type of book that makes a great gift, filled with universal themes, as Abu-Jaber''s stories effortlessly navigate from hilarious, to heartfelt, to honest, to heartbreaking, to empowering, all while strongly rooted in family and the food her and her family love.
Atlas Obscura: An Explorer's Guide to the World's Hidden Wonders (2016)
Recommended by: Ashley Bowen-Murphy
This book will build the wanderlust in all of us. If you're looking for a book that will generate conversation and feed someone's daydreams, it's hard to go wrong with Atlas Obscura. This lavishly illustrated book includes short entries about unique, mysterious, and hidden places on all seven continents. It's great for someone who has traveled the world or for someone who might like to one day.
(Full disclosure, I sometimes freelance for Atlas Obscura but they didn't ask me to recommend this book or pay me to do so. I genuinely think it makes an excellent gift for just about anyone).
The Rainbow And The Rose by Nevil Shute (1958)
Recommended by: Sean-Patrick Burke
While a 58 year old novel from a British author most well-known for writing the post-apocalyptic On The Beach may seem to be more rusty spork than Swiss Army Knife, this book contains multitudes that will appeal to many. In just over 300 e-book pages (that's right, this 2016 re-issue of the previously out-of-print novel is digital only – ebook and audio), Shute manages to take the reader on a rescue attempt in the Australian wild, battles in World War One France, and love affairs in England and the tropics. It's a well-knit Snoopy as the Red Baron scarf of adventure and romance, secrets and betrayals, dreams and tales told by a fireplace. Warning: for the love of all that is holy don't read the spoilerific Wikipedia page, just take the ride relatively blind and let the wind blow back your hair.
Grounded: The Adventures of Rapunzel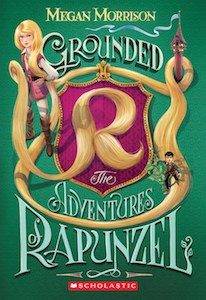 (2015) and Disenchanted: The Trials of Cinderella (2016) by Megan Morrison
Recommended by: Jen Sherman
These are the first two books in the Tyme series, and they are wonderfully captivating. They are new retellings of some old fairy tales, but they are also much more than that. The world of Tyme is rich with wonder, an extensively imagined background, and the characters are three-dimensional, flawed, and inventive. My husband, who normally reads non-fiction and science fiction (and not young adult novels) also loved them. I asked him why he liked them and he said because the characters are fallible but they also find ways to grow and become better people despite their flaws, which you don't often see in stories. I'm recommending these because I love the writing, the characters, and the world of Tyme but also because I figure if my husband loves them, anyone would.
In Defence of Food: An Eater's Manifesto by Michael Pollan (2008)
Recommended by: Jen Sherman
I actually recommend all of Pollan's books, which include The Omnivore's Dilemma, The Botany of Desire, and Cooked. They are all great explorations of food: the food industry, the rituals of food, and the history of food. In a world where so many of us don't know where our food comes from and there is a proliferation of ready meals and fast food, these books give greater awareness to what goes on our plates and into our bodies. If you eat, you should read this.
Year of Yes by Shonda Rhimes (2015)
Recommended by: Trisha Brown
It's hard to imagine anyone who can't get something out of Year of Yes. Are you a person with a job? Read this book. Are you a person with friends? Read this book. Are you a person with family? Read this book. Are you a person who could use a kick in the bum to get out of a rut? So was Rhimes. And based on her experience, she wrote Year of Yes, and gifted the rest of us with an insightful, entertaining guide to breaking out of our own ruts. Given all of that, it's probably time for you and everyone you know to read this book.
By signing up you agree to our Terms of Service
We have 5 copies of
My Sister, the Serial Killer
by Oyinkan Braithwaite to give away to Book Riot readers!
Go here
to enter for a chance to win, or just click the image below. Good luck!